By David Jordan Jr
Today's society is full of imagery that reinforces negative stereotypes and perpetuates false realities. One avenue which has been consistently used is the realm of television and film. Film director/producer Mary Moutry of Ca$h Out Production has flipped the script with her new film "Cash Out: Cost Of Beauty." The film shows how important it is to love one's self while also showing the negative consequences which can come about when there is a lack of self-worth. Moutry recently spoke with ESHE about the film, it's message and her objective as a film producer.
ESHE Magazine: What inspired you to create this film?
Mary Moutry: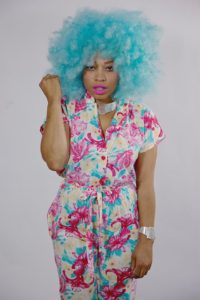 Since this was my first time ever screenwriting I needed to tell a story I knew without having to use my imagination. I wanted to tell a cautionary tale as well as inspire others to love their natural self as I too was embarking on a new journey of self-love and realizing self-hatred that I was totally unaware of. I guess you can say I was going through an awakening.
ESHE Magazine: As a producer, what do you feel is your most important obligation to people that view your films?
Mary Moutry: I think more importantly than a producer as a filmmaker it is most important to make your viewer feel, doesn't matter the feeling but that they feel and they feel deeply. I make the type of films that leave with you and linger in your mind.
ESHE Magazine: Self-love. "CashOut" depicts and reinforces the importance of self-love and how a lack of self-love can destroy a person both literally and figuratively. Today's society creates so much imagery for people to hopelessly and pointlessly aim for; in what ways does your film reinforce the importance of self-love?
Mary Moutry: CashOut reinforces self-love with beautiful imagery and poetry to simultaneously stimulate you mentally.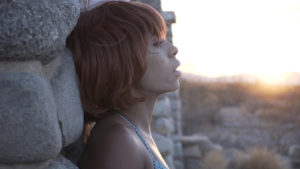 ESHE Magazine: In your eyes, what is the deepest scene in the film?
Mary Moutry: The tap dance scene, in my opinion, is the deepest scene this scene was inspired by two things. One how I feel as a black woman in a metamorphic form. I feel like this is what black men want from us the fair skin, light eyes, European hair with the black woman's physic.I feel like we are tap dancing to be noticed. I was also inspired by a famous grace jones photo shoot where her face was made up to look white but yet the rest of her was black.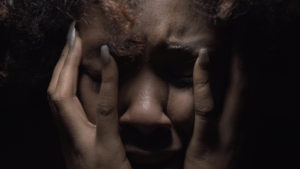 ESHE Magazine: One adjective to describe this film.
Mary Moutry: Powerful.
Click Here To Watch The Film Ca$h Out