By David Jordan Jr
The importance of connecting and branding are synonymous with each other. As the technology of the world has evolved over the last thirty years, so have the ways in which people interact for all types of business. Individuals, companies, and corporations, that once had to utilize the Yellow Pages (google that term if you're wondering what the Yellow Pages are) are now able to instantly connect with anybody in the world with the simplicity of the click of a link via the internet. As this phenomenon has increased, so have the means for people to develop their businesses and business communications. The processes of seeking talent, employees, partnerships, and sponsorships, once reserved for phone and in-house interviews and screening processes have been minimized to a simpler, efficient process. SwayBrand is a new groundbreaking company that has created a platform to streamline the connections worldwide between brands and authentikas. Founded by Israel Idonije and Horace Flournoy, SwayBrand has a team of individuals from various sectors and industries that makes this company extremely unique. Talented people that come from the arenas of professional sports, tech, entertainment, and media give SwayBrand a unique insight into not only branding but business on a national and international level. SwayBrand has a new app that is scheduled for a world wide release. Recently the two founders Horace Flournoy and Israel Idonije spoke to ESHE about their company, how they aim to connect brands, and the uniqueness of their platform.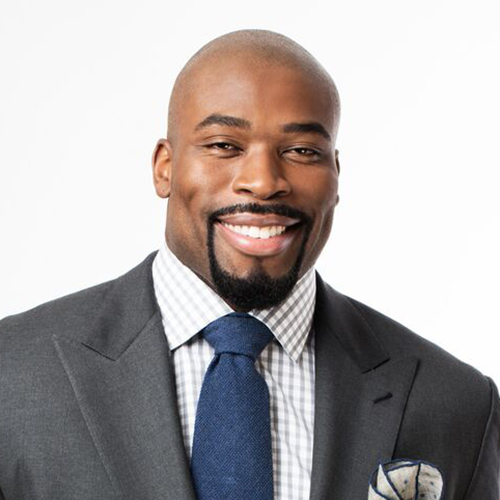 David Jordan Jr: You have an extremely diverse team that adds to the incredible makeup of SwayBrand. How important was it for you to have people with different and unique skillsets and areas of expertise?
Israel Idonije: It's everything. Diversity of thought allows our team to mirror the varied and wide perspectives and experiences of the world, allowing us to build a multidimensional product and one that meets our clients' needs.
David Jordan Jr: How do you see the world of branding and marketing continue to grow as more companies have begun to utilize partnerships with individuals and other companies?
Israel Idonije: Companies have just scratched the surface in realizing the best way for them to connect their brand to consumers is through authentic partnerships with an individual. There is nothing more authentic than the relationship between an individual and their network of fans. If an individual authentically partners with a brand, the fans are exposed to the brand in the deepest, most meaningful way. Allowing consumers to endear to products or services using Authenticas as the bridge is the future.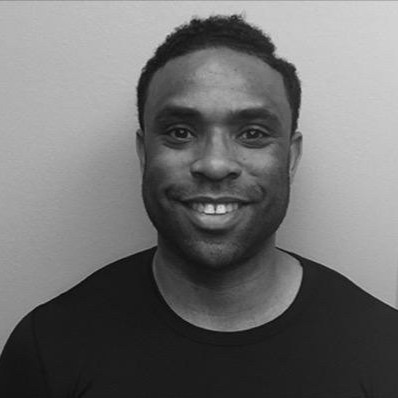 David Jordan Jr: What inspired the creation of SwayBrand?
Horace L. Flournoy: SwayBrand was founded on the values of diversity and authenticity and specifically their intersection to empower both diverse influencers as well as brands. Through lots of market research and our collective personal corporate experiences, our diverse team identified major gaps between brand teams and multicultural end consumers. SwayBrand has been designed for brands to make intentional decisions on authentic connections with influencers in interracial communities nationwide. We've also renamed the word influencer to what we call an "authentika", defined as a person who only represents a brand, company or image that embodies their true self.
David Jordan Jr: How do you feel SwayBrand will influence the world with its unique focus on the aspects of brand building and universal networking?
Horace L. Flournoy: SwayBrand is a two-sided marketplace. Our vision embodies innovative solutions for our authentikas and brands. The true beauty of SwayBrand is the way we are disrupting how authentikas source and execute brand deals. Until now, our "culture" has not properly captured or commanded the economic value and impact from the trends and movements that we in face start for brands. We want to uplift voices and break cycles. And simply put, we want to close the influencer pay gap. SwayBrand's vision is also to create a platform and marketplace to combat the challenges brands face in authentically connecting with multicultural audiences. The reason why brands have traditionally had a hard time with this is because they haven't done well in hiring "us" to their brand marketing and leadership positions. We've seen countless examples of brands missing the mark in authentically connecting with the "culture" resulting in very public crises. SwayBrand is a win-win for everyone.
David Jordan Jr: How did you and Co-Founder Israel Idonije come up with the name of the company?
Horace L. Flournoy: We started a word search and wanted to find a word that has had some semblance of the word "Influencer" but also wanted a direct play at the company's mission. The word "sway" is another word for "influence". We started matching it with others and landed on SwayBrand. I was sold.
David Jordan Jr: The new app will definitely be a game-changer. What can you tell us about the app and what can we expect?
Horace L. Flournoy: Our difference is our technology and agility. One of the simplest ways to explain our technology and how it works is that it's almost like a dating app—authetnikas create profiles on the platform sharing their passions and interests and brands create profiles on the platform posting their products or campaigns. The power of authenticity comes to play as the brand and authentika must match. This feature prevents authentikas from signing up for brand deals that are not authentic to who they are. That's why at SwayBrand we say, authenticity over everything. The platform is also a solution for NO MORE CREEPY DMs. Authentikas no longer have to worry about missing brand opportunities floating in their thousands of direct messages on Instagram. All brand deals can now be discovered and negotiated on our platform.
Visit The SwayBrand Website HERE
Instagram @SwayBrand
Twitter @SwayBrandApp
Facebook SwayBrandApp