Hollywood Hairess CEO Evelyn Daniels Talks About Her Hair Company And Entrpreneurship
By David Jordan Jr
The makings and inspirations for an entrepreneur can stem from various foundations. The one common end goal for any business person is to serve people to the highest possible quality. Evelyn Daniels, CEO, and founder of Hollywood Hairess had a vision for how she wanted to not only change the hair industry but also how she wanted to create an experience for those that use her products.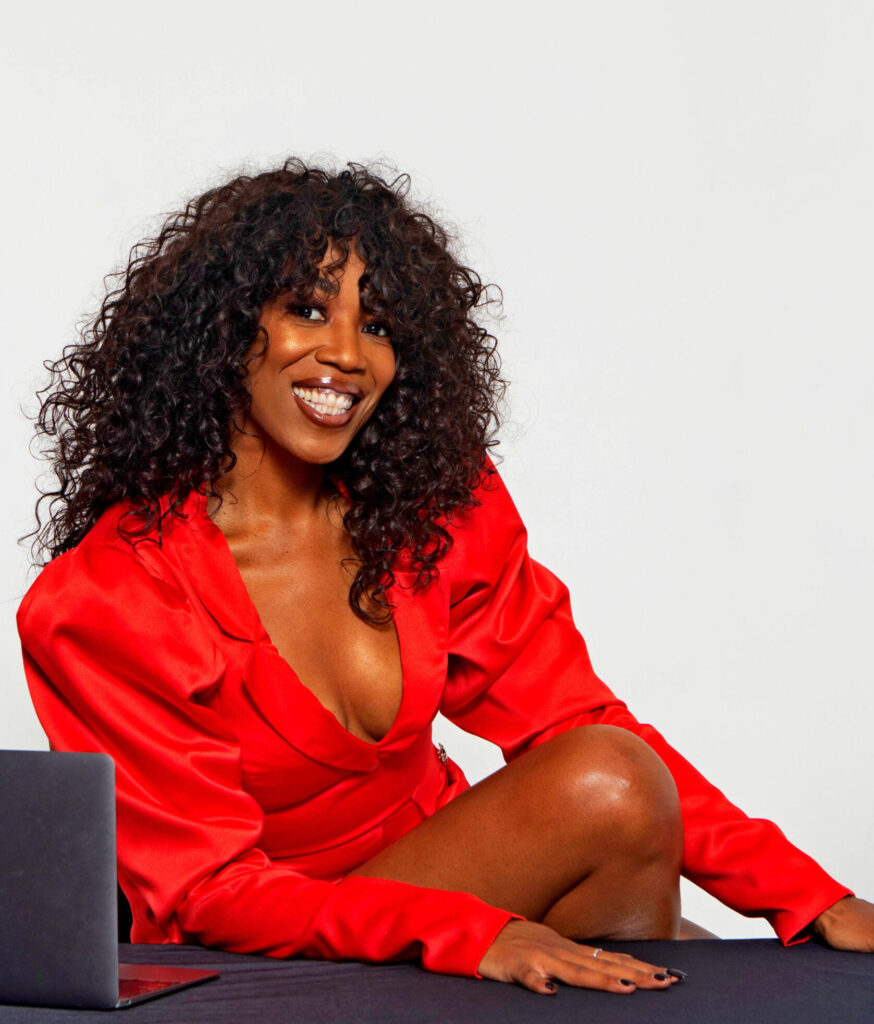 Always having a business mind and a sense for what encompasses an elite product, Evelyn's company has amassed a clientele base that consists of hairstylists, musicians, movie producers, models, and actresses. Founded five years ago, Hollywood Hairess continues to shape the hair industry with its exclusive hairpieces and high-quality products. Recently Evelyn talked to ESHE about her company and about being an entrepreneur.
David Jordan Jr: What inspired you to create and start Hollywood Hairess?
Evelyn Daniels: I started Hollywood Hairess because I noticed the quality of hair that was out there. Human Hair started to get a bad reputation. A lot of hair companies were importing from China where the hair was being sourced from substances that were harmful due to chemical cleaning and there were even rumors that some of the contents in the hair were from animals or scraps out of salons. The quality needed refining. Clients needed a hair manufacture that they could trust and that offered them the quality that they were paying for. I'm from Los Angeles, and here, hair is gold. We wanted to bring the top product to the world of glamour.
David Jordan Jr: In starting your business (particularly in the hair industry), what was the best piece of advice that you received and who did it come from?
Evelyn Daniels: My family was the biggest impact and my biggest supporters. My mother is my number one supporter, so I vetted my ideas with them because I knew they wouldn't steer me wrong. The best piece of advice that I received was from my mother to stay true to yourself and remain humble. She is my Biggest Inspiration.
David Jordan Jr: As a very fashionable woman of style and substance when it comes to your appearance with both clothing and hair, what do you feel is the most important thing women should know about themselves when it comes to shopping for hair products?
Evelyn Daniels: Go with what you want. Don't let anyone tell you that your extensions are too short, too long, too curly, too straight. Hollywood is a place where dreams are made, and individuality makes you stand out. Love your hair, be bold and fearless with your extensions. Your look comes next. Mix high-end brands with custom pieces. And most importantly, have a relationship with a hairstylist that can understand your vision, work with your ideas, and has a creative and innovative approach to creating a unique image for you.
David Jordan Jr: You have various collections by Hollywood Hairess; could you tell us about these different collections and how they are unique?
Evelyn Daniels: My collections are: Curly Wavy Straight Kinky Curly Kinky Straight Blonde and Clip-ins. My hair is unique in comparison to any other hair provider in the market because it's 100% unprocessed, single donor Indian virgin hair.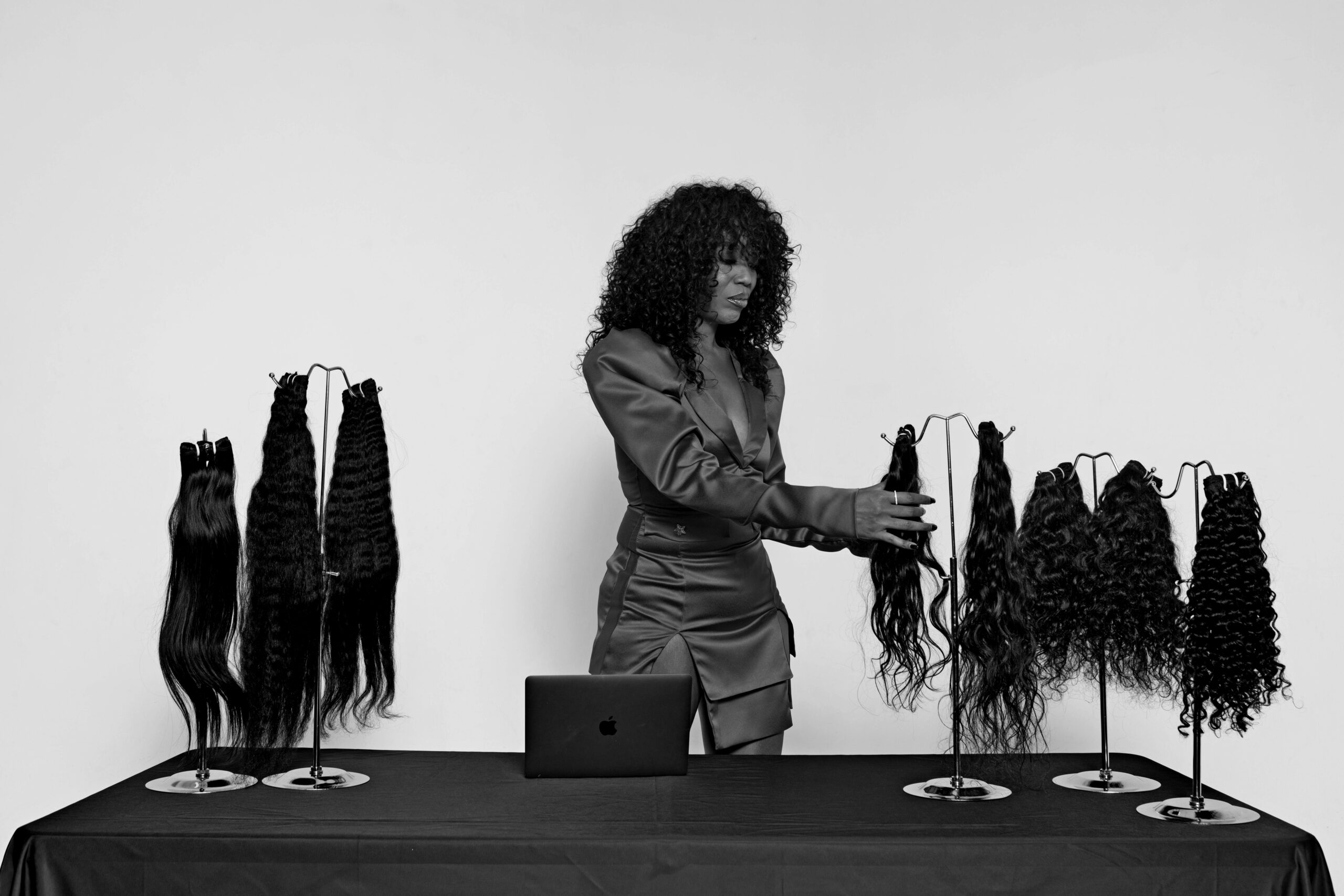 David Jordan Jr: The uniqueness of each piece is evident by the clientele that wears your product. Anybody that wears anything from your collection looks as if it is exclusive to each individual person. What do you feel makes each piece define the person wearing it?
Evelyn Daniels: I consult with my clients when possible. If they have a vision for what they want their look to be, they can ask and since I'm still in the stages of building my brand, I take the time to tailor looks and textures to them in a way that creates a personalized look. Long extensions can represent bold, fun and free. Curly can be seen as sexy, classy and reserved, blonde represents my bombshell clients, and clip ins are usually when you've got it, but you want more. I love my clients and I see the beauty in each of them. We just glam them up a bit so they can feel like a Hollywood star.
David Jordan Jr: Hollywood Hairess has been seen all over the world on various clients at many different events, in various television shows and feature films, and on many different entertainers. Tell us about some of the people of the world that wear pieces from the Hollywood Hairess Collection.
Evelyn Daniels: First and foremost is my beautiful actress, philanthropist sister Shondrella Avery. Lauren London and Claudia Jordan are also wearing Hollywood Hairess. There is also R&B Singer Paloma Ford, Celebrity Hair Stylist Maisha Oliver, and Social Media Influencer, Selena Leath. These are all Hollywood Hairess celebrity clients and influencers that are presently wearing various collections.
David Jordan Jr: You're approaching the fifth year anniversary of Hollywood Hairess; what have the first years taught you as an entrepreneur and what advice would you give to black women that want to delve into the world of business as an entrepreneur?
Evelyn Daniels: As an entrepreneur, being both 100% black-owned and woman operated, I have seen challenges that I can write a book about. It's tough, I won't sugar coat it. Throughout the first five years, I've had times where I took leaps of faith to fill massive orders and have sought investment funding from family and friends who believed in my vision. The blessing is that I've always been able to fulfill my orders and meet my goals.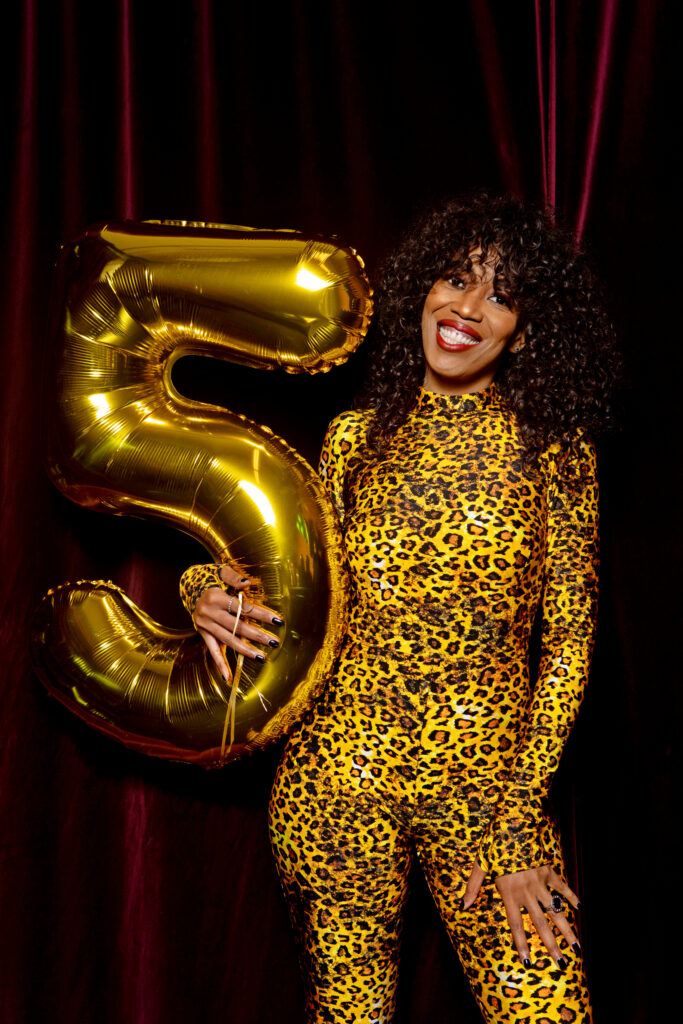 I've been able to reinvest into those same family and friends who have helped Hollywood Hairess and now I'm sustainable and have a solid foundation. I now have the resources to help other small businesses, artists who are starting out in Hollywood, and clients who have intricate health challenges and need hair after medical treatments that leave them in need of wigs. 
My advice is to surround yourself with people who believe in you. Be philanthropic. Lift up another small business or artist because we never forget who was there when we started off. As a black woman, look for sources of funding, especially during this time of social awakening, Covid19 has created many programs and grants to aid women-owned businesses in growth and education. Finally, create a network where you can make more money. Have friends who you promote on your social media pages, who will do the same for you. Gift your product when there is an opportunity to make connections or market. Remember, giving can come out of a marketing budget so don't look at it as a loss. Have flash sales, and fulfill your orders or meet your obligations as agreed. In business, there are very few second chances so treat every transaction or relationship like it is your first. Be joyful and always put your faith in God, never give up.
David Jordan Jr: What can we be expecting from Hollywood Hairess in the new year to come?
Evelyn Daniels: Big and exciting things to come so stay on the lookout.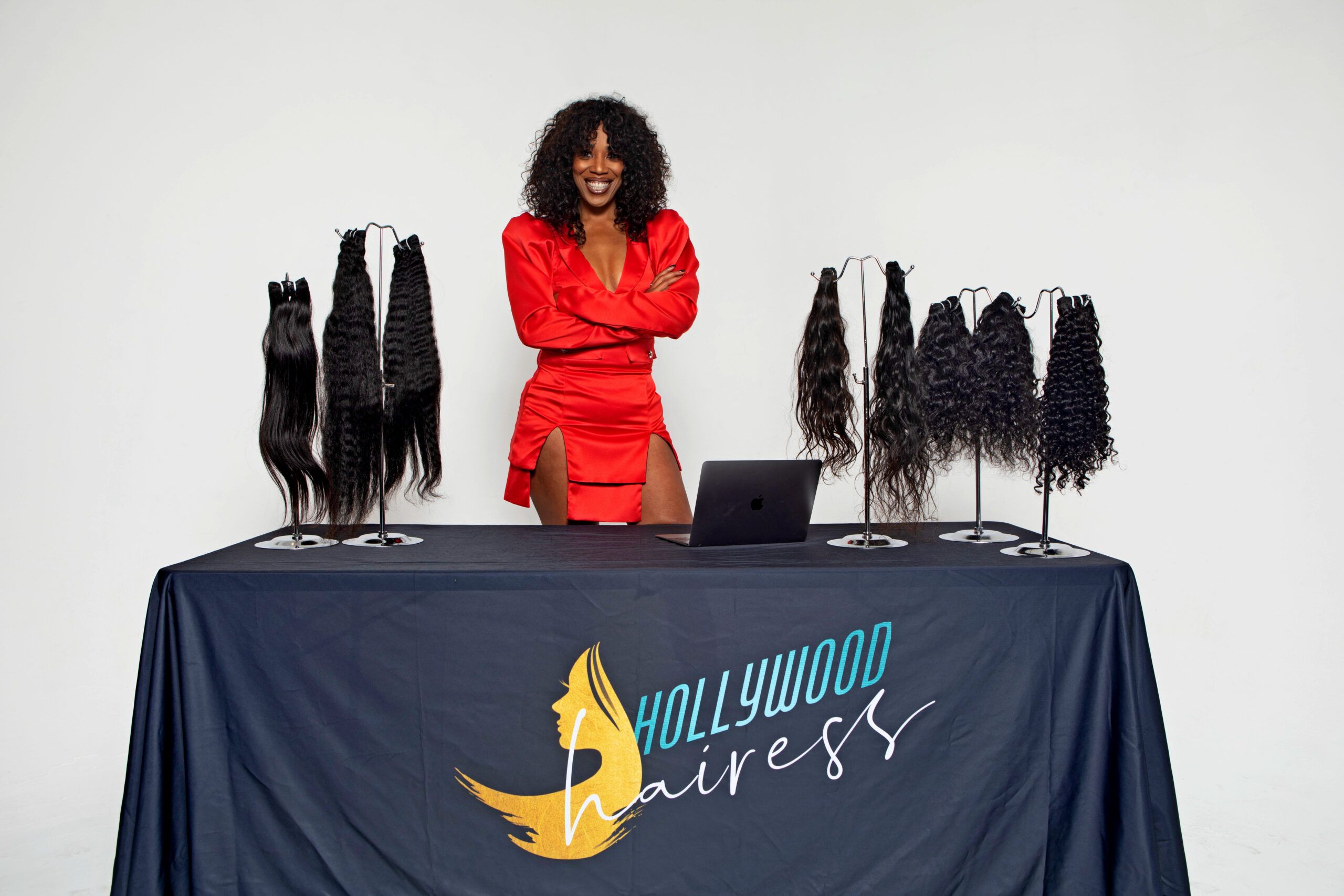 Shop Hollywood Hairess HERE
Follow Hollywood Hairess On Instagram HERE
Photographer @meech213
Makeup Artist @thefaceguru