2Pac | 20
By David Jordan Jr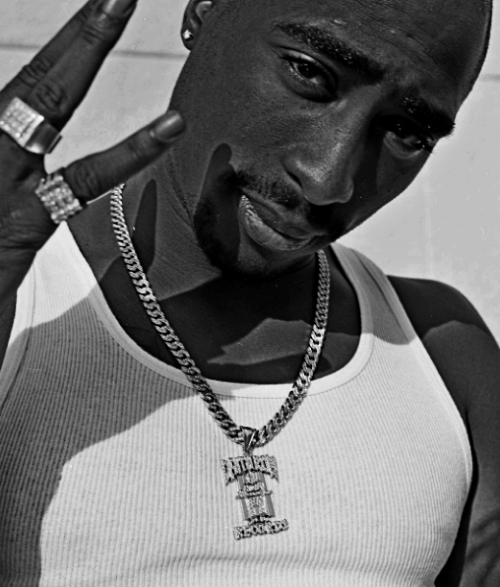 The power of words, the power of a vision. When Tupac Shakur made that statement during a photo shoot for his then forthcoming album "All Eyez On Me," the world did not know that his physical presences on this earth would only be for a few more months. What the world did know was that 2Pac, recently released from a 11 and a half month prison bid for a sexual abuse conviction, was a free man ready to immerse himself back  into his budding music and theatrical career. During the time he was incarcerated, his album "Me Against The World" debuted at number one on the Billboard 200. The songs and videos released in correlation with the "Me Against The World" album and his being locked up pushed his status as an artist to a mythical level.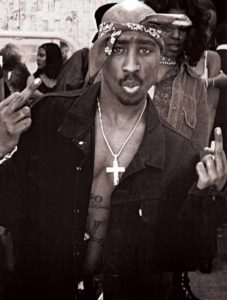 An attempt on his life while he was in trial and the eventual guilty verdict were all things that could have completely dissolved not only Tupac Shakur the artist, but Tupac the living, breathing human. Despite all of those negative occurrences, he rose to see another day. The last part of his life, the year 1996 was a year that in one way defined how Tupac became eternal forever. The music he created in such a short time, the films he was apart of and the everlasting words he left us in each of his interviews have allowed us to furthermore see his vision for what he wanted in the world; he enabled us to think deeper about possibilities in life and he made us take notice to the world and those in the world around us.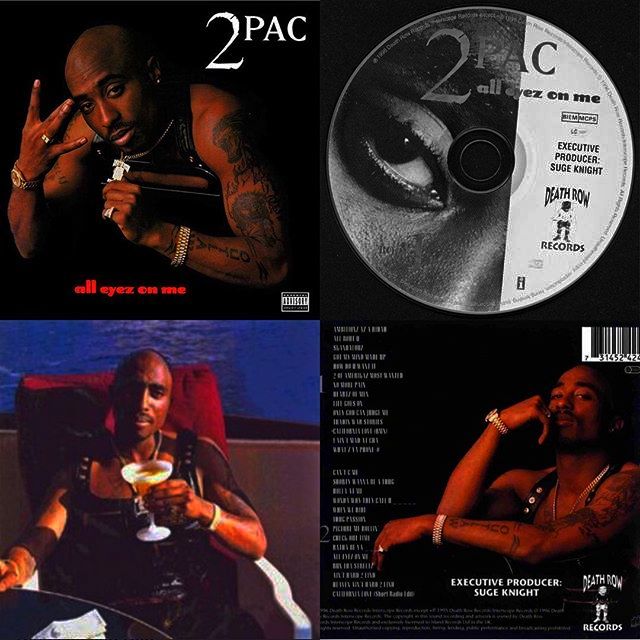 ALL EYEZ ON ME 
Suge Knight (the CEO Of Death Row Records) bailing  2Pac out of prison led to the creation of "All Eyez On Me." Fresh out of prison 2Pac headed straight to the studio and began recording songs. Many of the songs he recorded would be forever immortalized on the "All Eyez On Me" Album. Recorded at a feverish pace, the album which he began recording on October 13 1995 was finished on October 27, 1995. The album was pure and authentic; a collection of words from the mind of a man that had experienced so much confusion, distrust, disloyalty and yet was more determined than ever to achieve more and make those that had wronged him realize that their acts would in the end hurt them more than they would hurt him. In the twenty years since its release (All Eyez On Me was released on February 13, 1996) the album has reached the level of a godly status and has amassed so many numbers historically.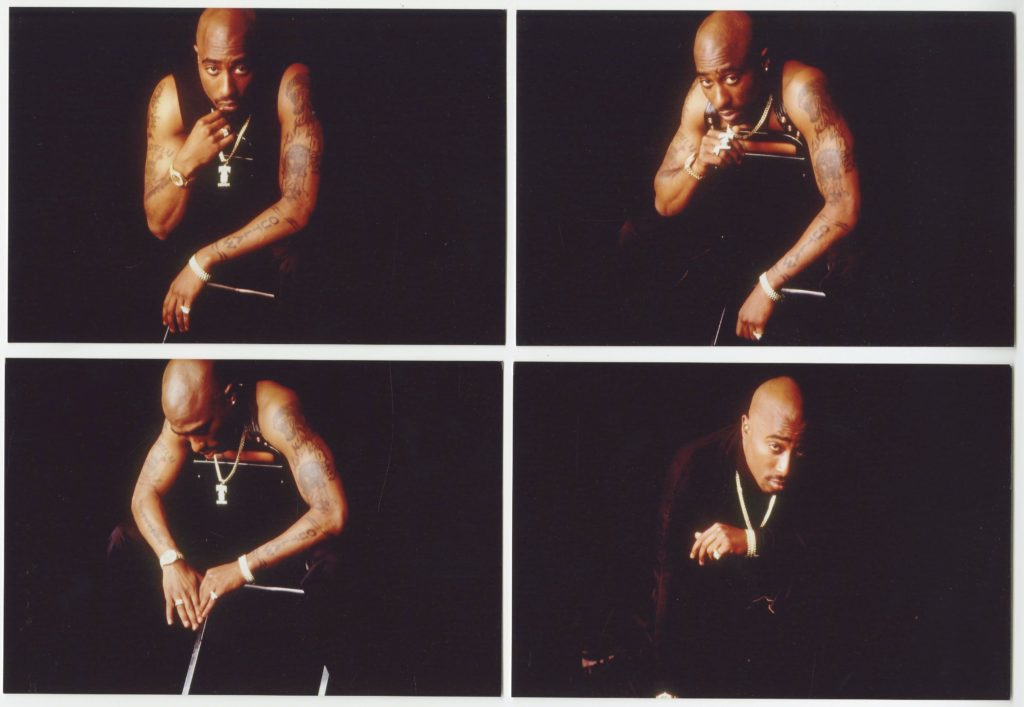 When the album was released in 1996 it was an album of many firsts ( in hip hop) that would be a trendsetter for future hip hop artist. "All Eyez On Me" was the first double length hip-hop solo studio album. An album of that length promised a great deal of music; the beauty in the plethora of material was the variety in not only the producers, but in the assortment of artists that were apart of this masterpiece from 2Pac. Dr. Dre, DJ Quik, Daz and the late Johnny J are four of the most notable producers on the album. Including 2Pac himself, there were thirteen producers that contributed to the making of "All Eyez On Me." The variety in the production is equaled by the number of features from various artists. Label mates, Snoop Dogg, Nate Dogg, Tha Dogg Pound, Jewell, Danny Boy, Dr. Dre and Michel'le gave the album the "Death Row" stamp, yet it was the features with other artists outside of the label that generated some of the most memorable songs.The formal introduction of 2Pac's group The Outlawz was another landmark of the album.

Some of the artists featured were legends of creation in their on right; George Clinton, the father of P-Funk was featured on "Can't C Me." George Clinton's tracks had been sampled many times by other artists but him being featured on the "All Eyez On Me" album proved to be groundbreaking in the aspect of him joining forces with the then top rapper in the game and collaborating to make a hit. "California Love," another Dr. Dre produced hit introduced another generation to the genius of Roger Troutman and the "Talk-Box." Troutman's genius coupled with Dre's masterful production led to the creation of a West Coast anthem that is still blasted worldwide twenty years later. Jodeci, then one of the hottest R&B groups in the world, joined forces with 2Pac to make "How Do u Want It." This song not only memorable in sound, was also memorable in content as it had two videos, one for TV and one not for TV, thus achieving an even greater appeal and bigger listening base. (See Video Below)
Irony also finds itself in songs that were recorded for All Eyez On Me. Considering the eventual media creation of an "East Coast vs West Coast" war it was rather ironic to see songs that had features from two of the most prominent East Coast artist at the time Method Man and Redman of the Wu-Tang Clan. This fact further reiterates how the media played a role in the fictitious East Coast vs West Coast rivalry that was brought to the world unknowingly to the actual artists that were said to have been apart of the beef. "Wonda Why They Call U Bitch" (Book 2) was originally laced with vocals from Faith Evans (the wife of Christopher Wallace a.k.a The Notorious B.I.G.) but her vocals for this track were eventually replaced on the released version. A formula for good music, yet this formula played out into the hands of controversy.
Ambitionz Az A Ridah. The piano cords. The base drops. Not the title track of the album, but to many this song defines "All Eyez On Me." Menacing in instrumentation, 2Pac's lyrics hold nothing back in any way, shape or form. A Daz production, this song gets you hype, determined and focused on the outcome, not the obstacles. The greatest impact of this song can be seen in the fact that Mike Tyson's ring walk was sound-tracked by a specially written version of this song by 2Pac. "Ambition Az A Fighta" was written by Pac specifically for Iron Mike.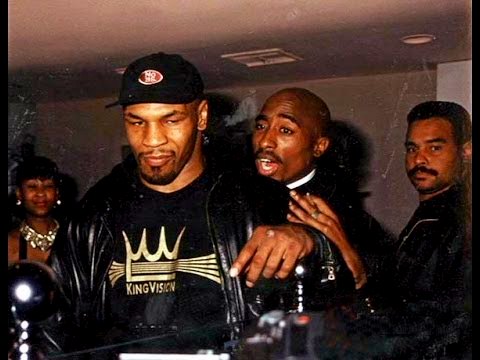 One of two songs 2Pac wrote for Tyson ("Road 2 Glory" was also written for Mike Tyson), this songs holds it's on place in the vast collection of 2Pac material. Two men of different professions that contained the same fighting spirit, this track on wax forever immortalized their relationship with each other. When your hear "Ambitionz Az A Ridah," you will not only think of 2Pac, but you will think of Mike Tyson.
As of today, "All Eyez On Me" has reached diamond status, yet the significance of this album being the last album released while 2Pac was alive has driven this album to an even bigger space. During the last year of his life, 2Pac performed many of the songs from the album in different venues, most notably at The House Of Blues in Los Angeles, California. A performance which can be seen til this day offers the viewer a true glimpse into the ferocity and vigor with which he not only recorded the songs for this album, but for the way in which he performed songs on this album.
I Ain't Mad At Cha. Never before has a song and video been so telling of a life event as 2Pac's video for "I Ain't Mad At Cha." Released two days after his death on September 15, 1996. The eerie video, which was filmed in May of 1996 seemingly allowed art to predict life as 2Pac was with a friend when the two of them were ambushed and he was shot in the process. The release of the song two days after he died played into the preoccupation which 2Pac seemed to have about his own death, his own demise.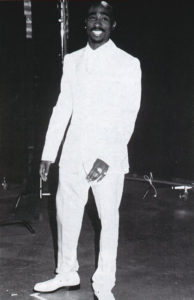 Prior to being shot in 1994, 2Pac said that he never believed he would be killed by the hands of a black man. The events prior to the release of the video in real life and the depiction of death in the video evoked the contrary of his beliefs and how his life did indeed end.
Makaveli – "The realest shit I ever wrote." 

Makaveli, "The Don Killuminat: The 7 Day Theory" was the first album to be released after his death. Makaveli engulfed the listeners ears to another side of Tupac, the last part of his last year of life in 1996. This album was a full fledged public service announcement of truths, exposing the events and circumstances which had manifested in his life to that point and an open letter to all of his enemies, friends and foes. The same energy which 2Pac put into songs which did the aforementioned things, he made songs that spread a message of black upliftment, black knowledge and self pride. Speaking not only about betrayal and distrust, "Makaveli" spoke about religion, he referenced black revolutionaries and he made the listener aware of the world which we all lived in and how corrupt our society actually was at that time.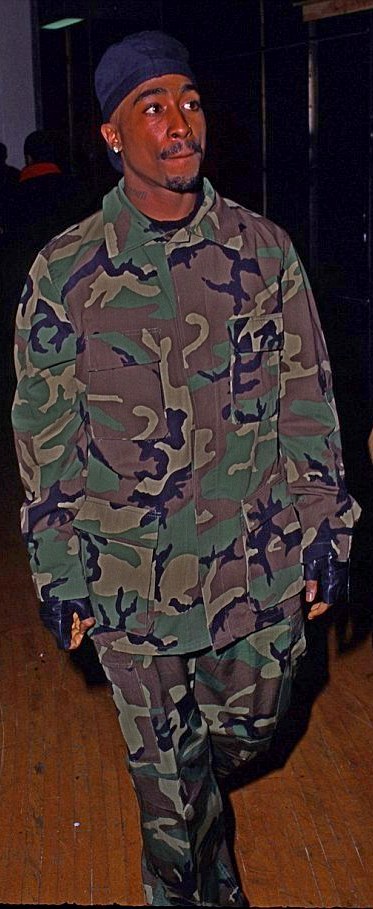 One aspect of the album that holds weight twenty years later is the actual naming of people in his songs; many of today's artist will have a beef with other rappers yet won't say a specific name. Makaveli called out everybody which he thought played a role in the war against him, even notating that something would happen to him (premonition of 2Pac again) in "Against All Odds" when he said "Probably be murdered for the shit I said." As dark as the imagery was that surrounded the album and its release ( the album art contained a depiction of Makaveli on a cross being crucified as Jesus was) the songs and lyrics were authentic in the fact that is was an open letter from 2Pac to the world. Makaveli was his last album recorded for Death Row Records and it seemed to be the final say of what happened to him, why it happened to him and where his life was headed before his untimely death.
September 7, 1996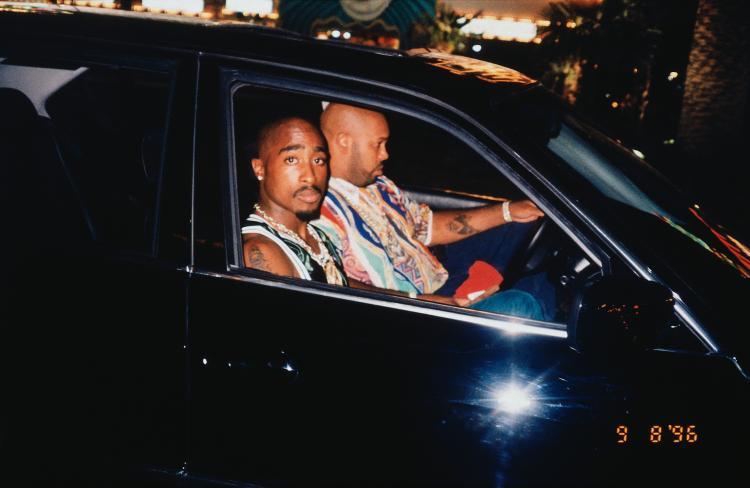 The final night in Las Vegas  where two giants would both be on top of their professions on this earth was September 7, 1996. Mike Tyson would defeat Bruce Seldon on this night at the MGM Grand in one of the shortest Heavyweight Championship bouts in history, winning with a first round knock out in 1:49. Tupac was in attendance for this fight as he and Tyson had developed a friendship which was pure in love, respect and admiration for each other.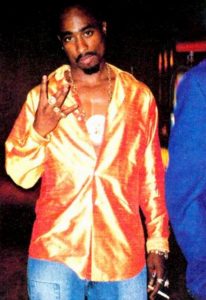 Unbeknownst to each other, that night would be the last time both of them would be mythically the best. Tyson would go on to lose his following bouts against Evander Holyfield for the WBA championship and Tupac would be shot after leaving the fight and eventually die from his injuries on September 13 (Friday The 13th) 1996. Las Vegas, the place where anything can happen, kept its word with the seed it planted in the events which would eventually take place in the lives of both 2Pac and Mike Tyson.
2016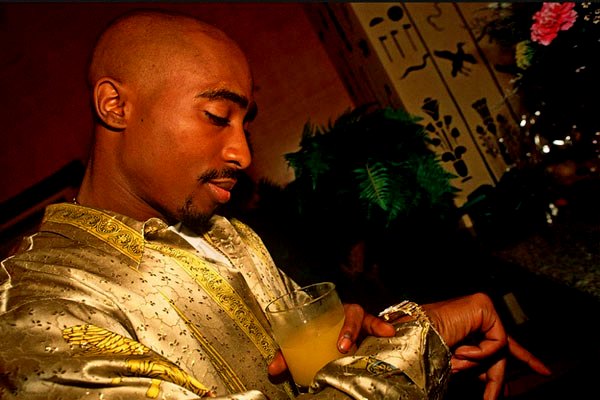 Twenty years after his death, 2Pac's legacy has been cemented not only in his music and films, but in his inspiration for so many other rappers that would say he inspired them to make music. Courses in universities have been devoted to studying his life and music across the world and there have been various foundations created in his name that seek to uplift communities and inspire kids to seek more in their lives. The force behind his legacy was his mother Afeni Shakur. A Black Panther, Afeni had the foundation for change and truly understood how to go forward to make change.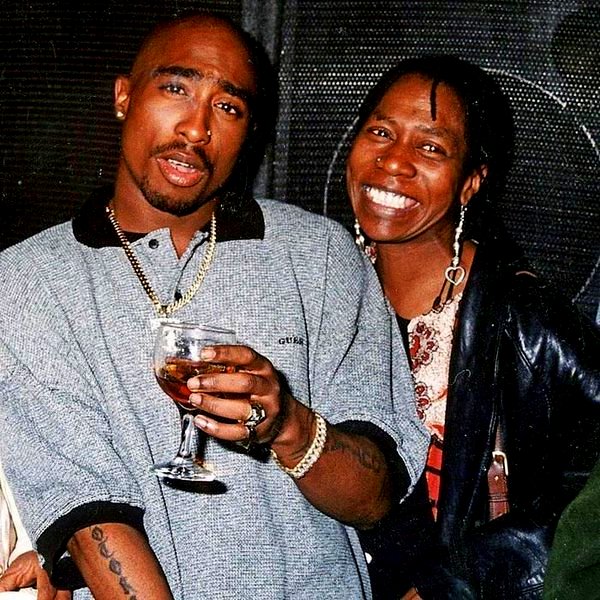 Her efforts allowed his legacy to not only grow, but to also be shared and instilled into a new generation of fans. Afeni's life as a Black Panther was a beautiful bonus that made her words and perspective even more valuable in the education of others about 2Pac's short time on this earth. A sad irony is that nearly twenty years after the death of her son, Afeni Shakur died in May of 2016. Her death signified not only the passing of another link to 2Pac, but a link to the Black Panther movement. Her works in regard to her son's life and her life are forever immortalized in her writings, her son's songs and in the hearts of those that loved them both.
The legacy of Tupac Amaru Shakur is filled with so much; good, bad, love, hate and most importantly art. The art is forever. Art is what grabs people and intrigues the mind. The complete body of work from 2Pac's career seems to get overshadowed by the tumultuous last year of his life. The beefs, the signing with Death Row Records and his death are what so many talk about in regard to 2Pac's life but his life encompassed so much more than that last year of 1996. As with any person, growth enables change and had he lived, the growth would have been evident in 2Pac's life.
The cloud of confusion which seemed to be prevalent during his days on Death Row would have potentially ceased as he may have found his own path with the launching of Euthanasia Records and his aim to change the world.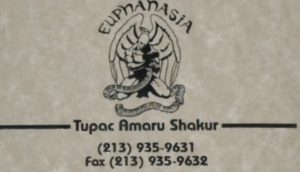 We make 2Pac's legacy important and we carry 2Pac's legacy forward with not only our actions but in how we use his life as a tool. Totality is what defines an individual and making 2Pac "forever, eternal" means embracing Tupac a.k.a. Makaveli for the total man that he was in his short twenty five years on this earth. #2PacForever