CEO Wil Shelton | The Man That Changed The Hair Care Industry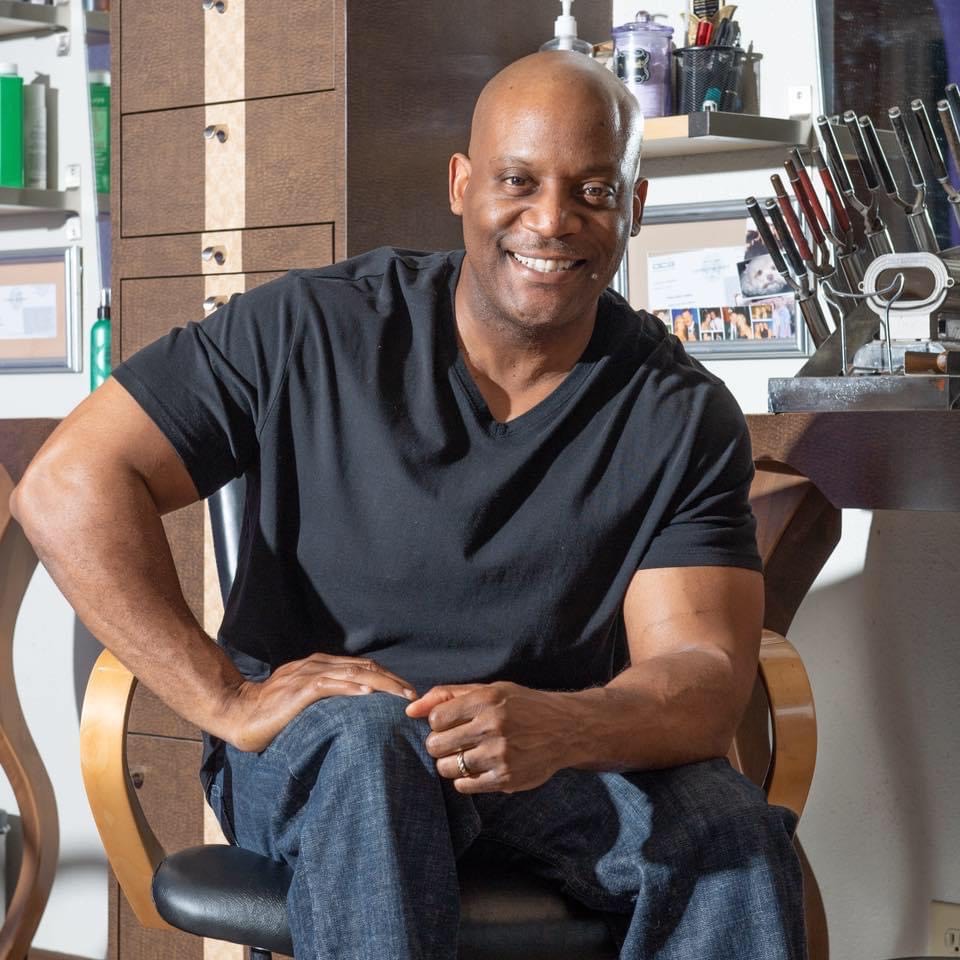 By David Jordan Jr
The opportunities that arise in life often times come out of the blue and out of nowhere. Wil Shelton, CEO of Will Power Integrated Marketing has changed the world in the aspect of how the hair care industry has impacted the world of marketing, branding, and entertainment. As a salon owner, Shelton understood the impact that his clients had on various sectors of spending and it was then that he conceptualized his company that would bridge the consumers with the companies which they were spending their money. Recently I had the opportunity to talk to Wil about his company, how he got into the hair care industry, and the impact of his company on the world.
David Jordan Jr: How did you get into the salon and hair care industry?
Wil Shelton: It's funny actually how I was working at a job and had just gotten married in 1992. They were doing layoffs on my job, so one day I went to the salon with my wife to get her hair done and her stylist had known I had gotten laid off and asked me had I thought about doing hair. The stylist said it's your own business and women really like guys that do their hair. I said I had never thought about that before but I was intrigued. Three months later I enrolled in cosmetology school and that's how I got into hair.
David Jordan Jr: It's funny how things that seem to be a setback at a certain time seem to lead to the biggest successes.
Wil Shelton: With COVID, a lot of people are getting laid off and furloughed; those people wanted to quit that job a long time ago because they were just paying them enough to keep them from quitting and they were doing enough work to be kept there. A lot of people now are going into their dream jobs
David Jordan Jr: Starting out was there a particular instance that helped you see how you could facilitate a relationship between patrons of the salons and barbershops with companies that had prominent products used by your patrons?
Wil Shelton:  My mind always thought like an advertiser. I kinda had an epiphany. Clients would come in and the bond between the stylist and the client unique. We would talk about music, entertainment, politics and they would be there for two to four hours. Before they would leave they would always ask what album was that I was playing and then they would say I'm going to go buy it right now, or they would go see a movie that I recommended. They would even call me when they didn't have an appointment to ask me what movie to see. I was able to see that I was helping the entertainment industry market their products through my shop inadvertently. It was then that I was like I have nothing to lose, so I put together a proposal and sent it out to every movie studio and every record label that I could think of and in thirty days I received shipments of CDs and advanced screening movie passes to giveaway and that was the birth of my company. The other thing that I knew was that this was a captive and receptive audience. I knew how much cultural capital existed in the shop and I knew it was a blind spot for the global brands that I wanted to work with. Most shop owners didn't even realize what was going on. I look at the shop as the original "Black Twitter." It's also the original Uber Eats. People would be bringing in chicken dinners and selling them and all types of food and this was back in the day.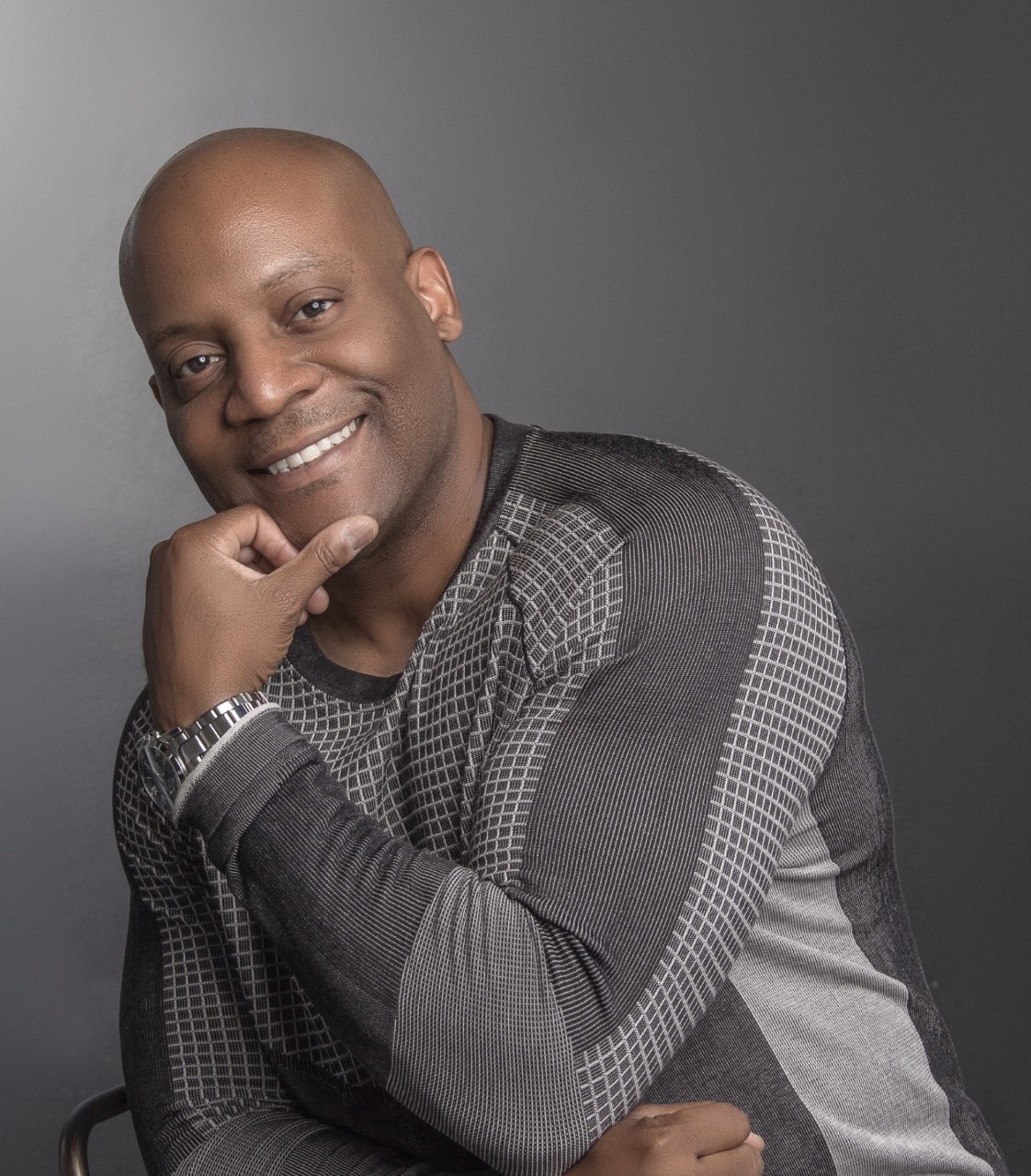 David Jordan Jr: As a business owner, in particular in the hair industry, how were able to engage different companies and brands with your clientele?
Wil Shelton: I let them know that there is an audience that spends a trillion dollars a year on goods and services, they're a captive audience, they're receptive. They are already having conversations about your product, music or movie. I let them know that I could help them join the conversations and extend the conversations by putting together the right culturally relevant campaign that resonates with this consumer. I also let them know that barbershops and salons are cultures within the culture. The salons and barbershops are like the ecosystems that make the Black community flourish. I would give them the mini-seminar and they would say that they never realized that. I used my shop as the pilot program; I would run a lot of programs through there that first year. Then I came back and said there are thousands of shops all across the country so I need to develop a team and develop a network of thousands of shops, so over time, this is 23 years later I have developed a network of over 100,000 salons and barbershops nationwide.
David Jordan Jr: Do you think your impact in branding and business development helped in the world recognition of financial opportunities from salons and barbershops?
Wil Shelton: I think it was those movies and tv shows that shed light on what we already knew, with the exception of them not understanding the audience residing there and understanding that stylists are more than hairdressers. They're innovators, trendsetters, trailblazers, they're the gatekeepers. It's a trusted environment, when certain things are ran through it, they are the ambassadors of it and they talk about it and that's how you get that strong word of mouth by them evangelizing about different new products, services and entertainment things that are coming out.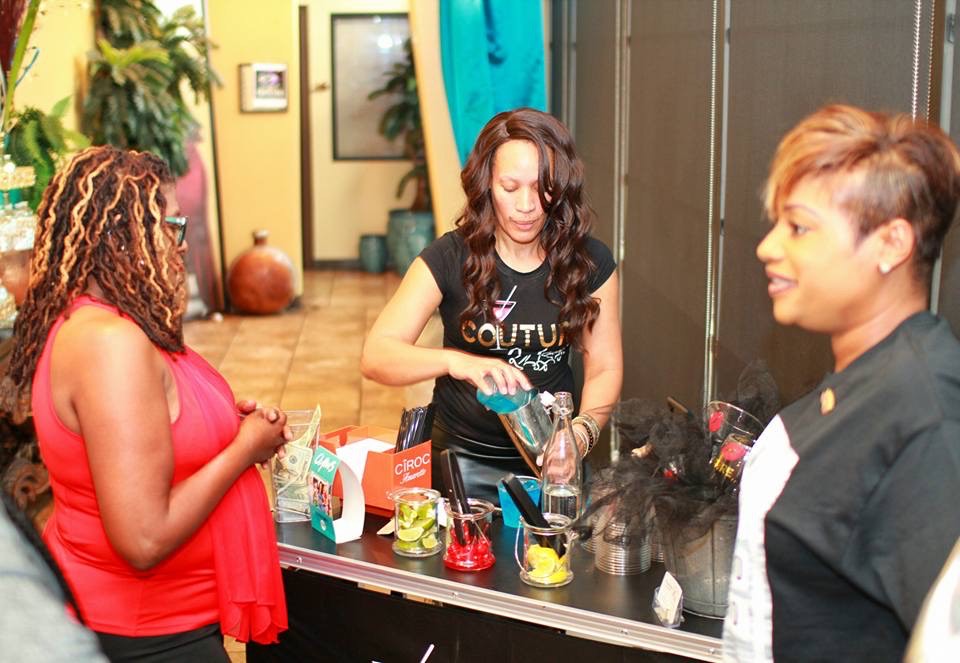 David Jordan Jr: What have been some of the most memorable partnerships that you have been able to orchestrate?
Wil Shelton: I did one with TNT for a shaw called "Claws" with Niecy Nash in it a few years ago and that one was really cool because we set out to create a campaign that resonated with the African American females and we even brought in nail shops. We created branded items like nail files, shampoo capes, t-shirts, and a lot of different swag that we distributed to the shops. What we wanted to do was drive awareness to this new show and get people to tune into it. We also put together advanced screenings of the tv show in key shops and key markets. Some of the shops had over 135 people show up for the screenings. We were able to give away items, we had food and beverages and we really scaled it up. That was very memorable and pretty spectacular for us.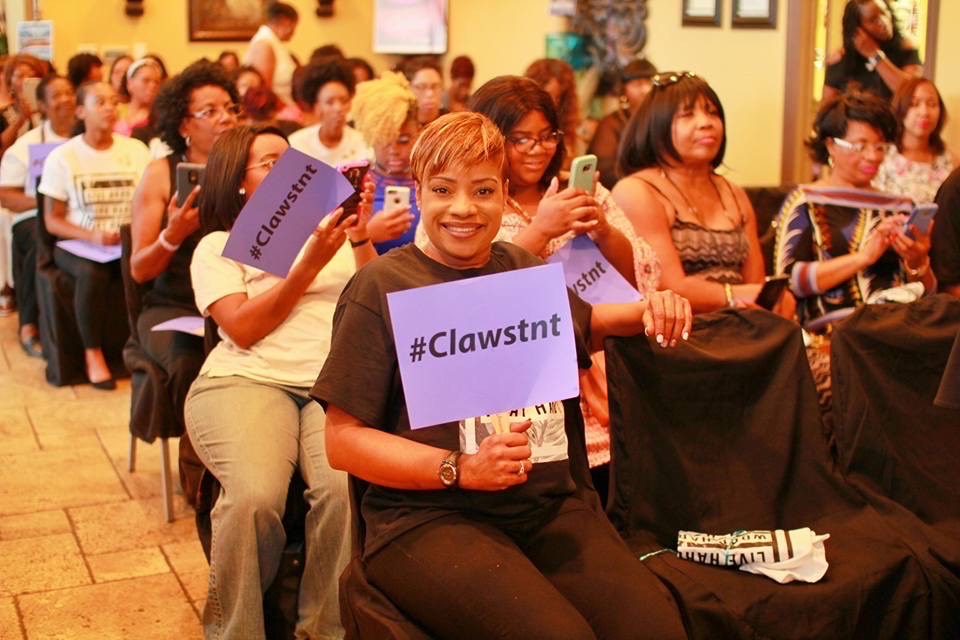 David Jordan Jr: What branding opportunity surprised you the most with its results with consumers?
 Wil Shelton: When Fox Television called me about Empire. They let me know that this show Empire was coming out and they wanted me to help them build the awareness and excitement around the show. We had the soundtrack from the TV show, t-shirts, different custom branded items, and what was spectacular about that was that that show broke almost every record that existed as far as people tuning in. It was like every week there were a million more people tuning in. That became a calling card for me. Anytime I let another company know that I worked on Empire they were like "Whoa can you do the same thing for us?" That was so big and the reach it gave me, enabled me to build my brand and name with other companies that wanted to get into shops.
David Jordan Jr: The internet has enabled consumer engagement to become more personal with companies and brands. How has Wil Power Integrated Marketing been able to reach people that may have been unreachable prior to social media?
Wil Shelton: That's a good question. Number one, African Americans have an outside influence on the culture. Number two we have always redefined cultural norms. Even now with COVID, we're redefining the cultural new normal. A lot of my shopowners have their own Facebook and Instagram pages. I call them micro-influencers because a lof them have anywhere between a thousand and some even have three to four hundred thousand followers on their platforms. So we take the same campaigns that are used in shops and they post them on their Instagrams and we're able to measure that as well. A lot of these shop owners they can leverage such a strong social need and they've always had those skills. They're even more creative than the media planners and strategists that work at these studios and these brands because they always have to accomplish more with less. They have always been more creative and understand how to monetize the culture and the conversation and elevate the campaigns into the culture. They don't just shape hair, THEY SHAPE THE CULTURE ONE CUT AT A TIME.
David Jordan Jr: What are some new opportunities and partnerships that we can soon expect to see with your company?
Wil Shelton: Right now I'm working on a couple of movies that will come out, I can't name them yet but there are a couple of big black films. I'm also working on some health care campaigns because you know our community has been hit hard with COVID. I've been approached by some healthcare providers to do health screenings in the community. I'm really excited about that. You know We may not get everything we fight for but everything we get will be a fight.
David Jordan Jr: What is the best advice you're received during your journey?
Wil Shelton: Don't let anyone convince you that you cannot achieve your dreams because they don't know you like that and they have no idea who you really are. Don't even waste your time trying to convince them, you just have to keep working your plan, keep working your purpose, and handle your business because what you do speaks louder than what you say. The other piece of advice is to go after your dreams as if your life depends on it because the life that you want does depend on it.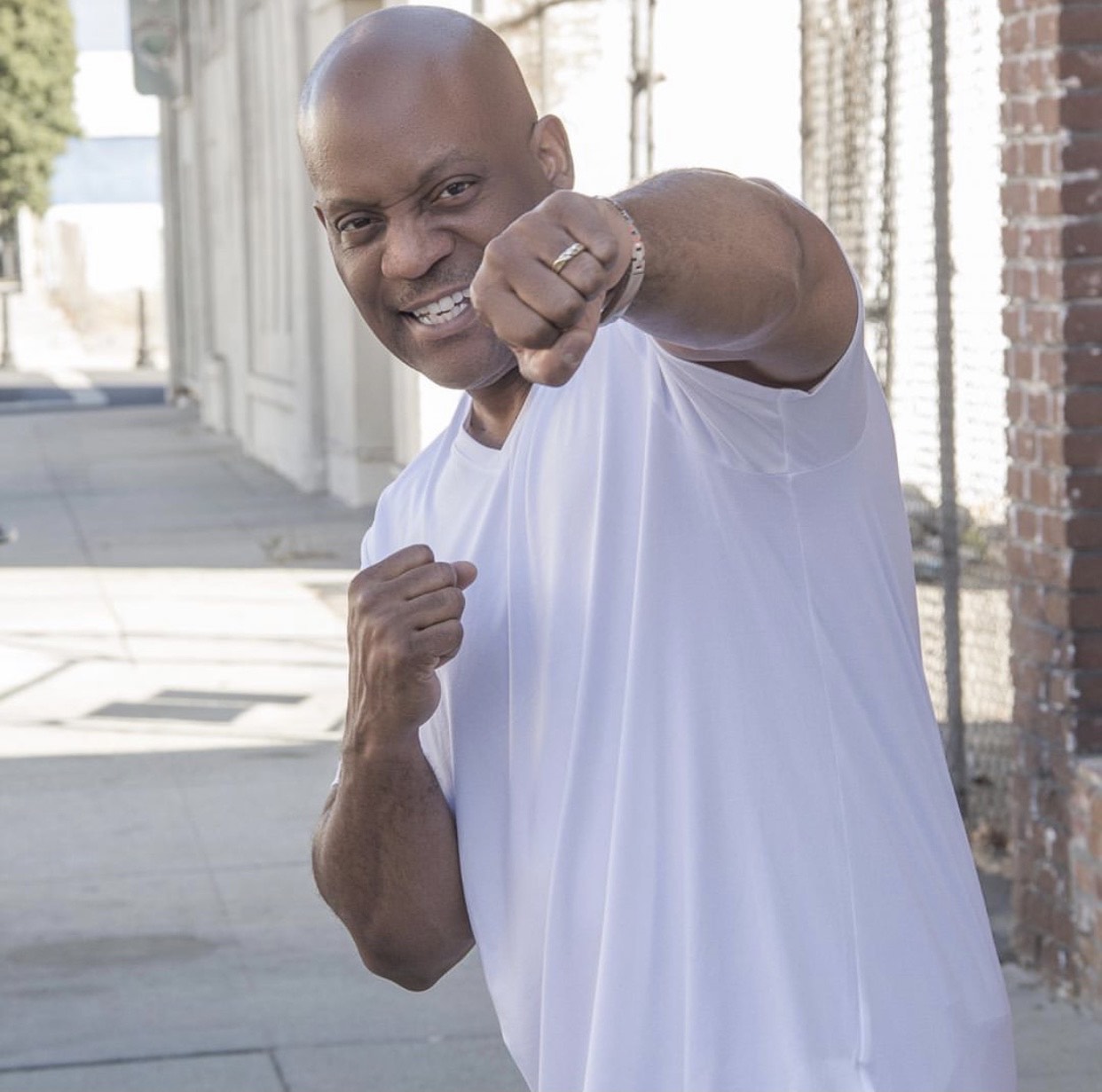 Will Power Integrated Marketing Official Website HERE