(Via 2R's Entertainment & Media PR, New York & Los Angeles)
"Pace Yourself" just secured the #19 slot on this weeks' Billboard R&B Adult charts. This recent accolade marks Tanya Nolan's 3rd Top 20 R&B single in the last two years. The song was written by Raheem DeVaughn and produced by Cory Mo. "It was inspired by a love interest, whose connection was pleasurable, inviting, passionate and loving. A physical connection that runs immeasurably deep," mentions Tanya Nolan.
The visuals for "Pace Yourself" was directed by Adebayo Umoja Bayo. The video is currently receiving airplay on BET SOUL and BET.com.
Tanya Nolan is a soulful R&B/ Pop singer & songwriter, She brings unique power vocals, original tracks and cinematic music videos. Her versatility allows her to create music that caters to multiple genres including R&B, Pop, Afro-Beats & Dance Music amongst many. A Texas native, Tanya discovered her affinity to music at an early age. As a child, Tanya admired the music of Prince, Michael Jackson, and other greats from various genres of music which led her to discover her own inner voice that would later build a decorated career as a true independent artist.
Tanya arrived on the national stage with the release of her R&B record, "No Pressure." The record landed on TOP 40 radio stations across America including Music Choice and iHeartRadio. Since then, she's found her catalog charting on Billboard's Top 25 featuring her singles "My Best" feat. CeeLo Green and "Good Woman."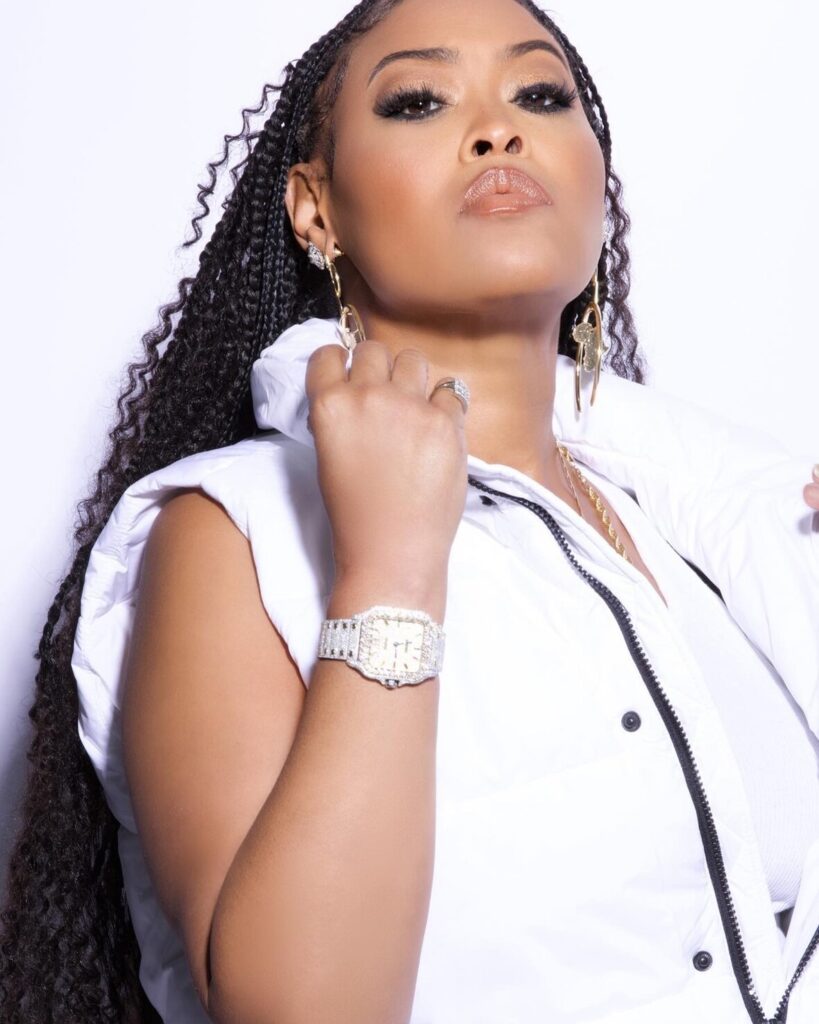 She's also been featured on C89.5 in Seattle, one of the top 10 radio stations in America along with KHTS, a Ryan Seacrest station in San Diego. Tanya's follow-up release, "Smile On My Face," also landed Tanya Nolan on Billboard's most added records in the Top 5 under Jennifer Hudson's "Ain't No Mountain High Enough."
She recently was featured as a special in-studio guest at Houston's #1 R&B station, Majic 102.1 with Funky Larry Jones and Ali Siddiq. She was also a special guest on Sirius XM's Heart & Soul's Top 20 Platinum Countdown with BJ Stone.
Tanya continues to build her catalog and expand her record label in the city of Houston and is committed to creating music that empowers her listeners. Whether it's making her fans dance or feel confident about who they are, Tanya Nolan is the real deal.
Check Out The Video BELOW.
CONNECT WITH TANYA NOLAN:
Website: www.TanyaNolan.net
Instagram: @TanyaNolan
Twitter: @TanyaNolan
Facebook: /IamTanyaNolan