By David Jordan Jr
Tenacity coupled with grace, elegance and an inner passion to be the best creates a pathway for success in life. No matter the avenue that those attributes are channeled towards, the results of consistent execution create a winner. Cappie Marie Pondexter, created in California and bred in Chicago is one of the greatest and most accomplished basketball players of all time. Learning the game in Chi-Town gave Cappie the foundation to reach for greatness. As she began to become immersed in the game, her work ethic along with her belief in herself enabled her to reach many plateaus as a player during her illustrious collegiate, professional and international career. A two time WNBA champion, WNBA Finals MVP and a gold medal in the 2008 Olympics are just a few of the many accolades she earned on the court. Off the court Cappie was a trailblazer when it came to fashion for players as she was a co-founder in a company that fostered the branding of many players in both the WNBA and NBA. Recently Cappie sat down with ESHE to talk about her life, career, and fashion.
David Jordan Jr: You were born in California but you were raised in Chicago? At what age did you move to Chicago?
Cappie Pondexter: I was pretty young when I moved, I don't remember the exact age but I was pretty young. I went to elementary school in Chicago as well as high school.
David Jordan Jr: And when did you start playing the game?
Cappie Pondexter: I started playing basketball probably at the age of 10 years old. That's when I realized that I was really good and that I could actually play the game and I kind of fell in love with it.
David Jordan Jr: The Chicago game. The Chicago influence. I've played with people from Chicago on both levels; high school, collegiately and professionally and it's a certain type of style and way that players from Chicago play. Talk about the influence of playing and learning the game in Chicago.
Cappie Pondexter: We were lucky because we had the best player in the world literally before our eyes in Chicago. We had Michael Jordan. To be able to see him play every other night on TV and be able to go to the games and see him in person, to him coming to my high school regularly to kind of check up on us and encourage us it was pretty cool to have. He was our hero and he still is. If it wasn't for him, there definitely wouldn't be Cappie Pondexter for sure.
David Jordan Jr: The Bulls and being able to watch a live dynasty before your eyes every single night on WGN, the games that everybody didn't see and the dominance of the team on a nightly basis, I'm sure that provided so much insight and inspiration. Making you want to go outside and do those things in the game, on the court.
Cappie Pondexter: ABSOLUTELY! Because our city has always been plagued with gun violence, so to have something bright as Jordan in our city, we didn't take it for granted; he changed the city for the better. You know you think about Kobe's legacy and how he impacted the world, it was the same for Michael Jordan. He's still with us but I believe in giving people their flowers while they're here because you never know when their last moment is. Jordan was a very bright spot for our city and he definitely helped with the gun violence, because sports were so huge for the city at the time because it brought everybody together and it encouraged a whole generation of ball players that wanted to be like him.
David Jordan Jr: High school and college are two of the most important levels of development for basketball players not only physically on the court but also mentally. You played for two legendary, Hall of Fame coaches in coach Dorothy Gaters at Marshall High School in Chicago and coach Vivian Stringer at Rutgers. What is the most important thing you learned from both coaches?
Cappie Pondexter: Both coaches are very legendary like you said. They impacted my life both on and off the court; they still do 'til this day. They are both winners, African American, they integrated in the sport at a time when we were fighting for Title 9 and they did it as African Americans and that alone in itself is special aside from winning basketball games. They actually fought for us to be able to play and to have an opportunity to have a career outside of college and high school.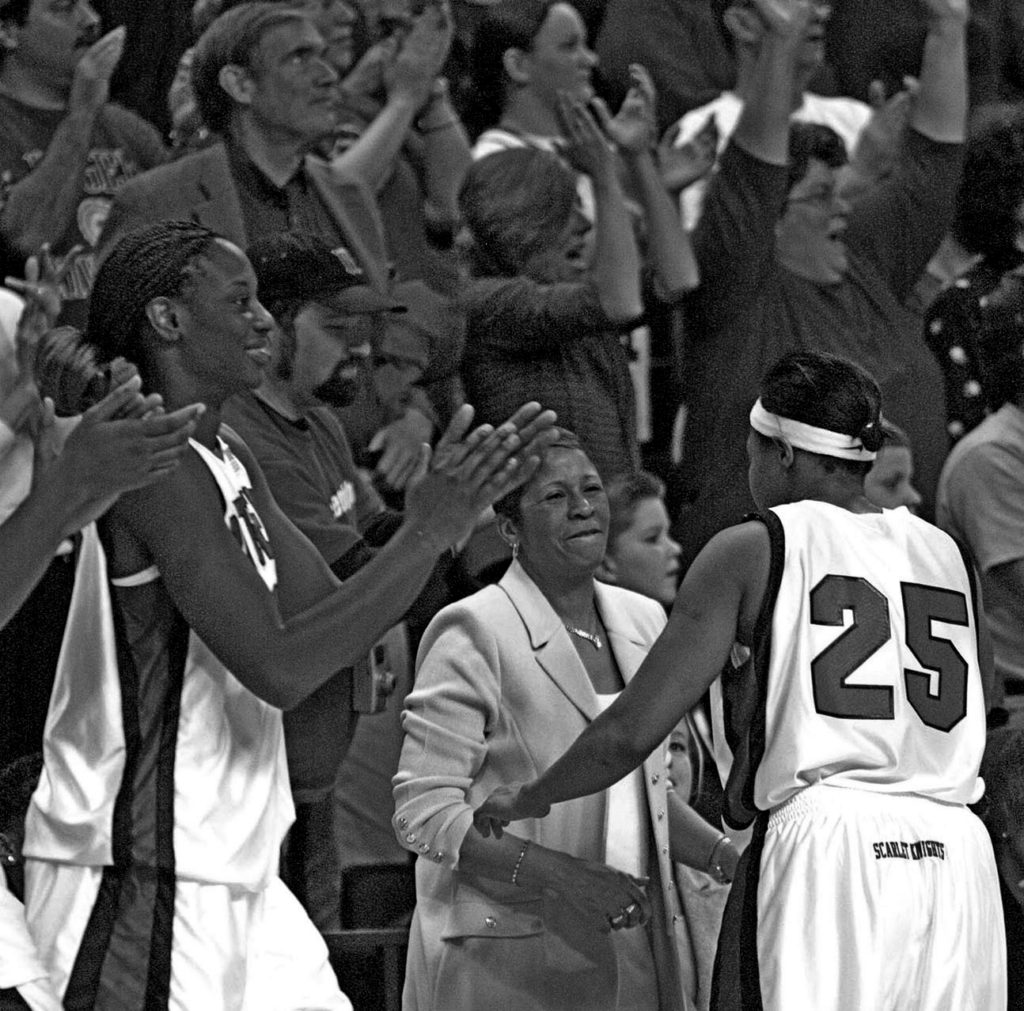 credit them tremendously for their hard work and their dedication to impacting young ladies' lives. I wouldn't be standing here talking to you today as sharp as I am if it wasn't for them. They taught me about womanhood and how to really brand yourself off the court and to know that you're not only a basketball player but you're a person as well, a young lady as well. From high school I can remember me not understanding why we had to dress up to away games. Just how involved in the culture Coach Gaters was, she made sure were dressed up after every away game, to and from. In college we did the same thing, we had to dress up as a team. It just taught a great deal of discipline. It has taught me today that in my everyday life.
David Jordan Jr: Being able to see the birth of the WNBA, to becoming the second draft pick in the league, how was the experience on a personal level when you reflect on your career, especially winning the championship early in the beginning of your career?
Cappie Pondexter: I think about Kobe Bryant and what he said about women's basketball. When he said one day he believed a woman would play in the NBA. Honestly my dream was to play in the NBA; it never as to play in the WNBA. But when it came in 1997, I had just turned 18 and I remember my mom let me get my first tattoo and I tattooed the WNBA logo on my right bicep.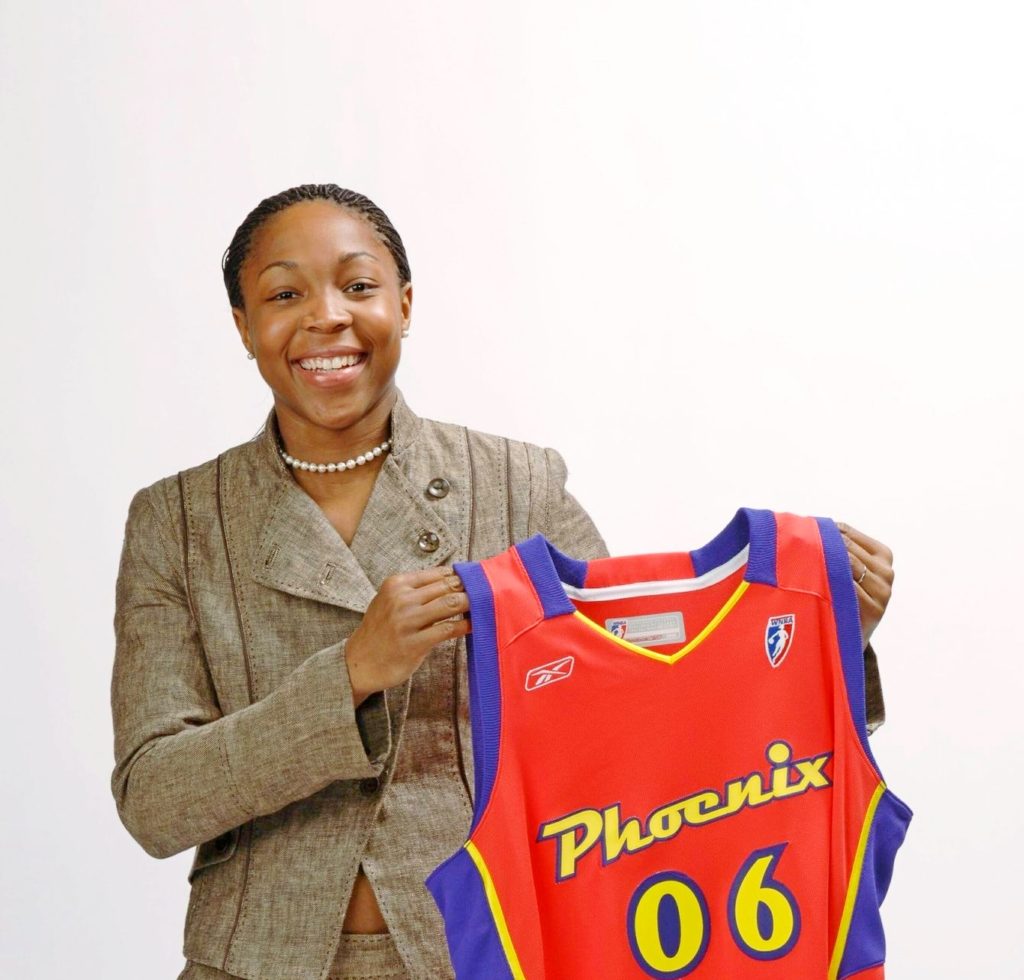 Everybody that I was crazy but I had believed in the WNBA that much. I had dreamed about playing in the professional league, it was like a dream come true. I wasn't being cocky or saying I know I'm gonna be in the WNBA because I'm that great; I used it as motivation. I was like I want to play in the WNBA and I'm going to get it tattooed on me. I remember being criticized about it but now I feel like it's more accepted now because you don't want to limit a kid's dream. If a kid believes that they can accomplish something, you want to encourage them and now we're just in a time when encouragement is necessary.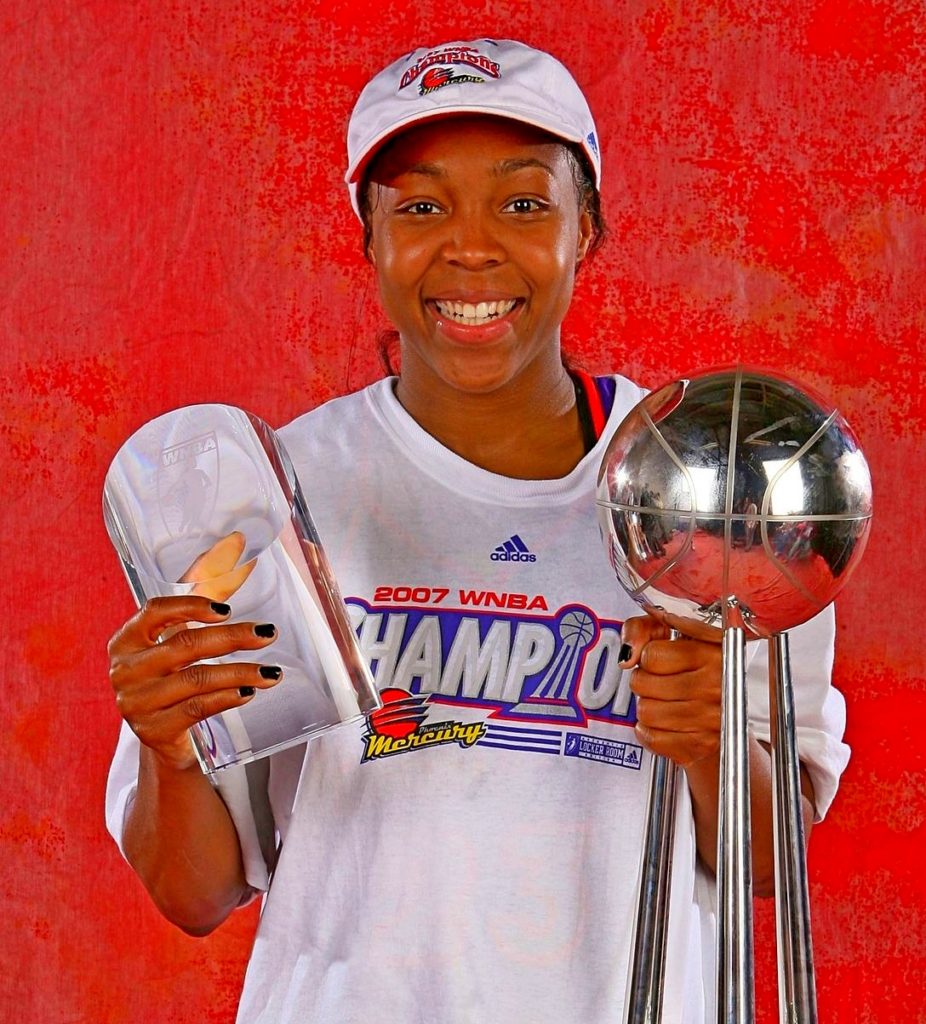 The WNBA means a lot to me because I was able to play but impact a lot of young females that want to play or be just like me and I don't want to let them down. For me I just want to continue the legacy.
David Jordan Jr: You played in New York, the Mecca of Basketball. Playing for the Liberty, describe New York basketball fans to people that have never played or been to a game in New York.
Cappie Pondexter: They're a bunch of loyal fans. There die hard Knicks fans and die hard Liberty fans. If they have a franchise player that is giving everything, every single night, the energy is something I can't even describe. I can remember playing and every single night I wanted to play for the fans the energy was reciprocated.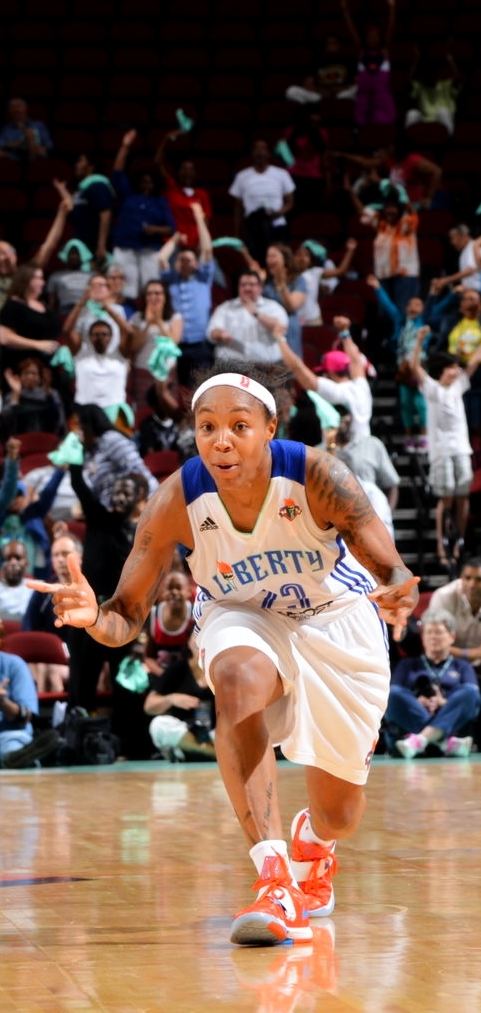 I made sure every time I laced my Kobe sneakers I literally I was playing for the fans. I know that at the end of the day and my legacy is over, I'm sure that a fan could tell you that. I remember capturing so many kids and helping them dream and realize that they could too be in my shoes. It felt amazing. I loved the energy in New York and playing for that organization.
David Jordan Jr: You had the opportunity to play professionally essentially in all of your hometowns. Playing in Chicago with the Sky, Los Angeles with the Sparks and New York with the Liberty. How important was it for you to play in those places on the professional level?
Cappie Pondexter: Those are major cities, those are major markets. The connections I made through basketball will transcend to my retirement life now. It's been a different transition for me, but it's been a very fun one. I get to use all of my connections and networks that I made to monetize and I'm just excited about what the future holds. I Love New York with all of my heart and the city knows that. I hope to actually get my jersey retired at the Garden.
David Jordan Jr: The 2008 Olympics in Beijing. You played with some of the greatest women's players of all time. Being in that moment; the practices, the fans, the games, winning the gold medal. Was it everything you imagined?
Cappie Pondexter: I didn't know what to expect. I was just shocked that I was selected at a young age to participate with so many, wonderful, great athletes. It just made me hungrier. I was just like if I could play against these elite greats at this age, I can compete against ANYBODY.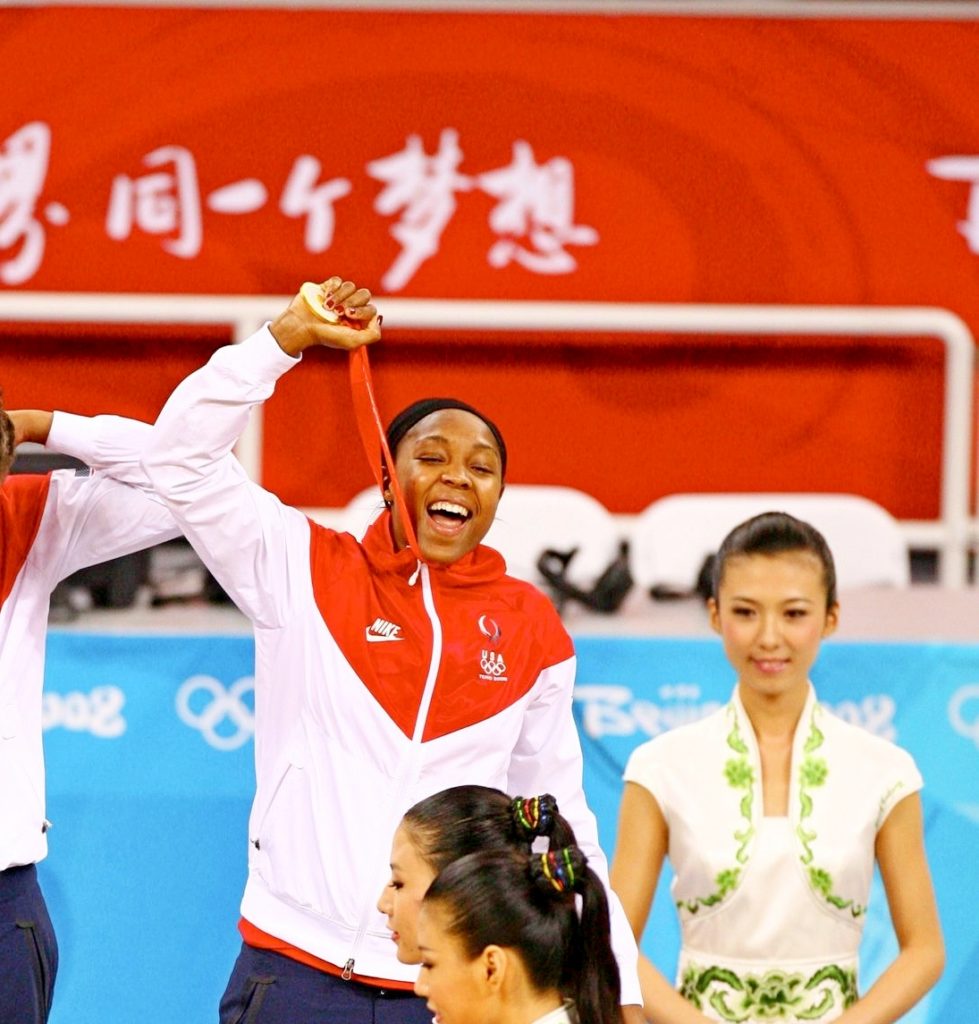 Every practice was very intense. It was a lot of learning from each other and it was so easy. Whenever you are able to play on a team with so many great players, it just elevated your game. My game elevated because of it.
David Jordan Jr: Your sense of style and fashion. You're flyy in every aspect of the word. You've lived in fashion capitals such as Los Angeles, New York and abroad. Describe your comfort and what influences your style, the colors you wear and how you put things together.
Cappie Pondexter: I'm a girl that; I love Tom Boy Chic. I've been that way since I can remember in the 90s. Jordan was not only influential in basketball, but in our culture, in fashion culture. He revitalized the city in numerous ways; in fashion and basketball. Basketball was it, everybody wanted his sneakers.
I was just a 90s kid and I'm still a 90's kid 'til this day I've been able to travel all around the world and learn about different brands, meet different designers. It's just been really cool. I'm really excited to elevate it. I've never had a stylist in my life, I've always dressed myself. To be able to one day elevate it, it will take me where I would like to go in the fashion industry.
David Jordan Jr: What is your favorite off the court shoe?
Cappie Pondexter: Jordan Retro I. All of the colorways (laughs). I have a lot of the originals. The black and white colors. The first pairs but I love everyone. Jordan inspired the whole culture. He's a legend. He's the reason as well as Kobe.
David Jordan Jr: Favorite hoop shoe?
Cappie Pondexter: Kobe 8.
David Jordan Jr: In 2006 you co-founded 4Season Style Management. It was very unique in the types of style management and consulting provided. Share the vision that you and Lisa had for all of your clients.
Cappie Pondexter: Was a project I was very passionate about. We are no longer in partnership but the vision behind it still exists. The vision was for athletes to have a safe place where they could bring in fashion and not feel uncomfortable. During that time you have to remember fashion and athletics wasn't seen in the same light. It was actually looked down upon to be focused on fashion but now because of 4Season Style management, there is a place where people look forward to the tunnel walk and seeing all these different athletes dressed in their fashions. 4Season style management represented that and it was a vision Lisa and I had. It was a great partnership, I learned a lot, and we had great clients that we worked with along the way. I'm looking forward to staying close to the fashion industry now that I'm retired and really diving into it.
David Jordan Jr: Kobe Bryant. His tragic passing has shaken the world. You all had a relationship, you both won gold at the 2008 Olympics. You both played professionally in Los Angeles. How did he impact your life?
Cappie Pondexter: Kobe was selfless. He was sharp. He was witty. He was smart, intelligent, he was funny, he was just a charming man. He had a bunch of knowledge. I just remember every conversation was impactful and it was like no conversation was ever wasted if that makes sense. He talked in a way where you had to value every single word and now we understand the reason why.

He was just a very special guy to me. I looked up to him. I wore his sneaker my whole entire career. I consider myself a Lady Mamba. And to embrace the mentality that he preached about. He will be deeply missed. I sadly miss him.  I'll make sure that his legacy lives on.
David Jordan Jr: What is your fondest memory of Kobe?
Cappie Pondexter: During the Olympics, chilling and talking about Beethoven and Mozart and how he loves to play his classical pieces. Kobe loved music and that's where we bonded.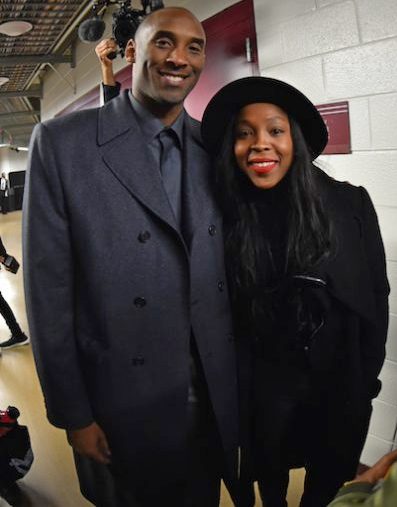 That was or very first conversation and we were talking about Mozart and Beethoven and he taught me about classical music and how much it meant to him.
David Jordan Jr: Young girls Aspiring To Achieve everything you achieved and going beyond, what is your advice to them as they play this game and aim to achieve and be successful
Cappie Pondexter: I would say to any young girl remember how GiGi played the game and how much she aspired to play in the WNBA. I think you should remember her legacy and continue to live out your dreams because no day is promised and every day that you have an opportunity to reach for your goals, you have to grab it and you can't no days take nothing for granted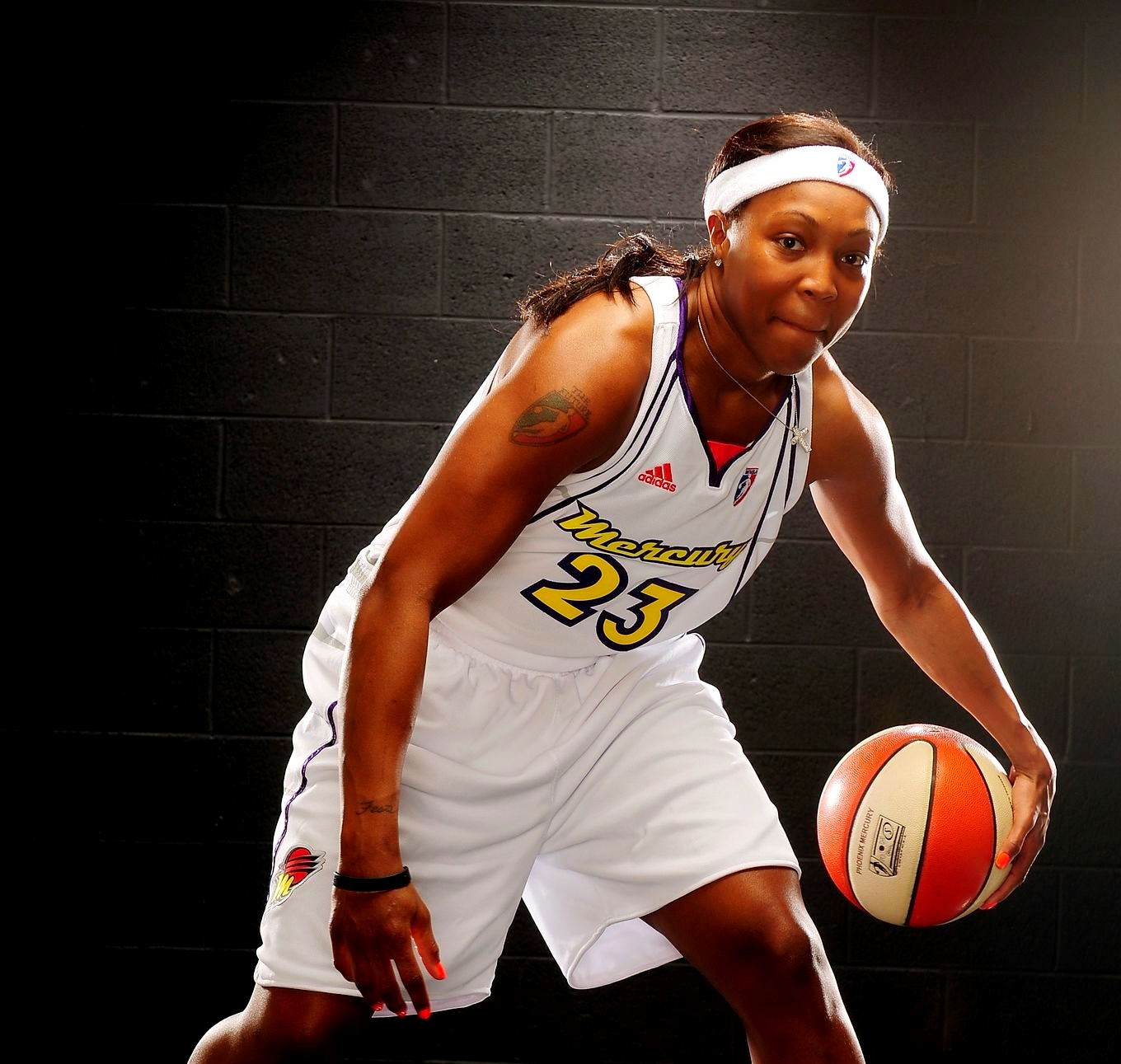 .  So every time you're in that gym, give it everything that you got because at the end of the day the game will give it back to you and I think we saw a great example of that in Kobe Bryant.
Click Here To Follow Cappie On Instagram
Click Here To Follow Cappie On Twitter
Cover photo was taken by Monty Limon of Monty Images. Follow Monty Images on Instagram HERE