By David Jordan Jr
A voice that elevates words and captures not only ears but spirits. This is something that musical artist Vivian Green has done through her music since she began her career. Hailing from Philadelphia, Pennsylvania, Vivan has blessed the world with her voice through her music and her heart. A passion for singing and music that started when she was a young child, has culminated into a very successful and impactful career. As a singer, songwriter and pianist, Vivian has been able to create art that is timeless, as she has released seven studio albums. Recently Vivan talked to ESHE about her life, her career and her newly released album "Love Absolute," which was released in November 2020.
David Jordan Jr: Growing up in Philadelphia, a city that is known worldwide for the Philly Sound, Philadelphia Soul; Teddy Pendergrass, Patti LaBelle, Phyllis Hyman, The Stylistics, legendary groundbreaking artist. How did you get into music? What was your introduction to music?
Vivian Green: That's a great question. My parents were music lovers. They loved everything. My Mom loved Broadway music and musicals; we went to see them all the time. Barbara Streisand, Ella Fitzgerald, Dianna Ross. I probably knew all of Diana Ross's music before I was ten (laughter). They also were huge Stevie Wonder fans. My home was all about Songs In The Key Of Life. My parents didn't favor artists from Philadelphia honestly. The first music I remember learning as a little girl, none of it was from Philadelphia. Of course my Mom loved Patti LaBelle and other artists from Philly, but the music was from everybody in our house. As a little girl I didn't think about where an artist was from; I loved what I heard, that's all that mattered. I knew the entire Motown catalog by the time I was ten. I definitely had an interesting upbringing as a black girl. But with that said I love Patti LaBelle. I love her so much. She's such a nice person. She has one of my favorite live performances of all time. When she sang "You'll Never Walk Alone" live at The Apollo Theater, I watched that so many times as a little girl and I still watch it now. She's amazing. She let me sing on her Christmas album that she put out a couple of years ago and that was awesome. She's a living legend. Then later in my teens I was managed by Michael McCary from Boyz II Men, another Philly group. So it's not like Philly people haven't been in my life in some way.
David Jordan Jr: At what age did you realize that singing was your passion and something that you wanted to pursue and commit your life to?
Vivian Green: When I was about 13. Gradually I started to feel like it was perhaps what I wanted to do as a career.
David Jordan Jr: Before signing your first major record deal you sang background for Jill Scott. Touring the world, performing for various audiences. What did that experience show you as an artist and what type of foundation did it lay for you in your career?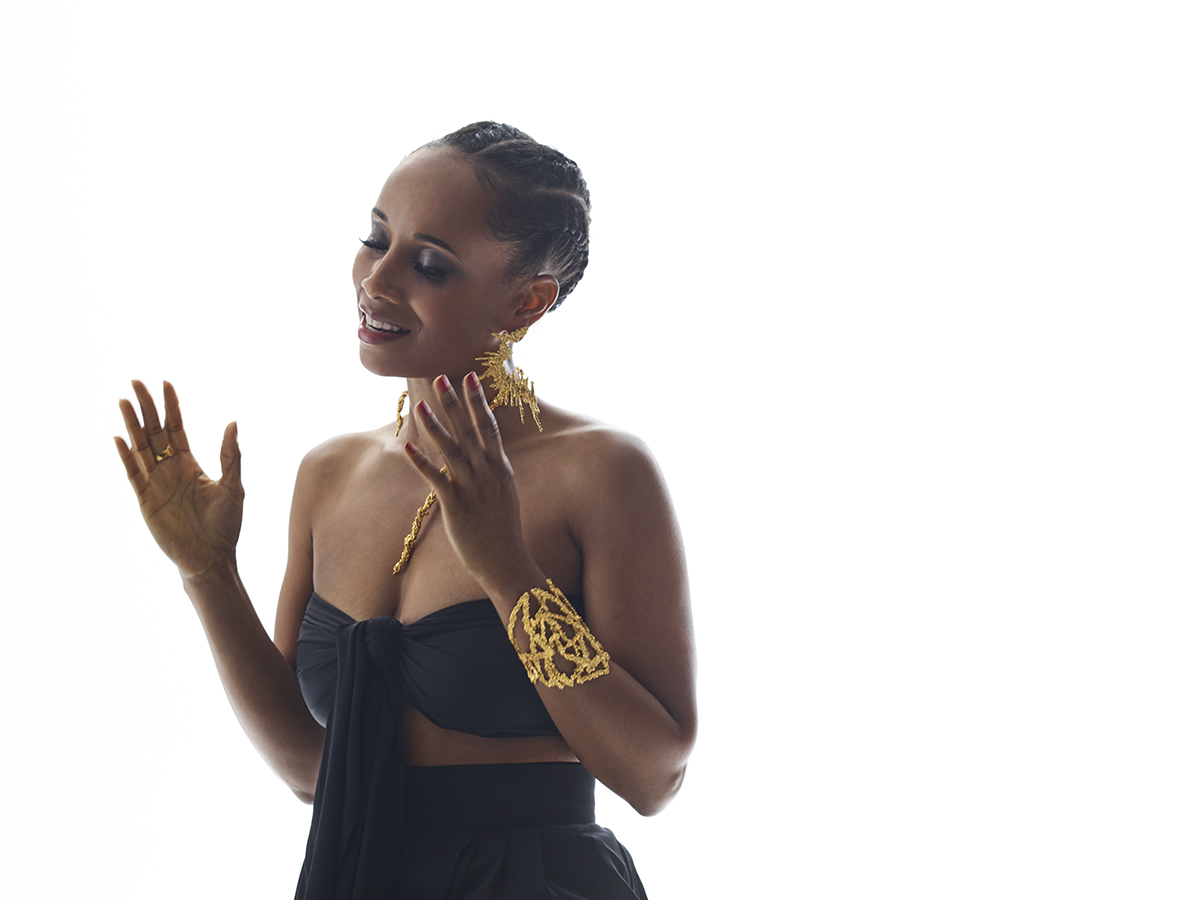 Vivian Green: The first contract I had when I was sixteen was with Columbia actually. That album never came out. Then I started to sing in all kinds of big bands around Philly. There were three major big bands in Philly and I sang in all of them. Because of my record deal, I finished high school in three years instead of four. My principal approved me to do the two years in one. Usually, educators don't encourage you to follow your creative dreams but she was very supportive. By the time everything fell through and the album didn't come out I was seventeen and I was like "what am I going to do?" I told myself that I would go to college when I turned twenty-one if I hadn't landed another record deal by that time. I immediately started singing as a job and I was also working on my demo for the next record deal I would get. Mind you I told you about my upbringing and how diverse it was so when you sing in these big bands, you have to know a lot of material, from the jazz age to Motown, to whatever is popular and I just so happened to have such a library in my head at that age. It was really a wonderful time in my life. Nothing else really gave me the performance experience that that gave me. I was working fifty-two weeks a year. During the week I was also singing at a few jazz spots in Philly, including Zanzibar Blue which was the premier jazz club in Philly when I was a teenager. and on the weekends I would do the big band gigs. It was a lot vocally and really pushed my range to its limit having to sing everything. From Celine Dion, to Whitney Houston, Donna Summer, Nat "King" Cole, and everything in between. While I was doing this and working on my demo at the same time with my friend Eric Roberson, someone else that was closely associated with Jill's project, who was my friend asked me if I wanted to sing background for her. People always think of the soul legend she is now. This was at the beginning, her first album hadn't dropped yet and he was asking me to help with the promotional events she was doing at that time and my initial reaction was "no I don't want to be a background singer, I never did it's not something I've thought about doing, I don't want to do it" so I told them no. I think they were in a tiny bit of a jam and I think that the girl I replaced left abruptly. They wanted someone that could come in and pick it up quickly. That's something that I do really well. At that point it was only two or three gigs, so I did those. She had a really good setup so her showcases began to increase and then eventually the album was released and I was still lingering around. I was still also working in my big bands as well so then I had to decide what I wanted to do. It was a time when we were overseas and I was going to miss out on a really big event so I had to make a decision at the point about what I really wanted to do because I did enjoy seeing what it's like when someone's record is being set up and when it comes out and what happens during that time. I was really loyal to my bandleaders as well so it was really a difficult decision for me to make. So I decided to sing background but in the meantime, I never stopped going to the studio working on my demo. Eventually, it was interest and I had to quit. People make an assumption like I was influenced by or grew up with Jill, it's really just hearsay. I was a background singer, I' definitely don't make it more than what it was. It was fun. The most fascinating thing about it was watching how fast it all turned around for her. You start singing with someone when they are doing artist showcases and tastemaker events to when they are doing six thousand seat theaters alone within a years time, it was like lighting, like overnight she was this huge star, so that was very interesting to see. People ask me all the time. She didn't know what I was doing. The whole idea that she got me a record deal or that I was apart of her camp, I wasn't a part of that. People like to lump everything together. She's wonderful but I'm definitely not into the business of giving somebody credit for what I did.
David Jordan Jr: One of the things that I appreciate about you as an artist, and I know I speak for all of your fans and supporters is that not only is your music great, but your visuals, your music videos captivate the audience as well. Every video you've released captures the essence of your lyrics. What is the process for you when you begin video treatments?
Vivian Green: That is such an interesting question. I don't think anyone has ever asked me that before. I've had a very interesting process with the video-making process. I didn't like my videos until Derek Blanks started shooting them in 2015.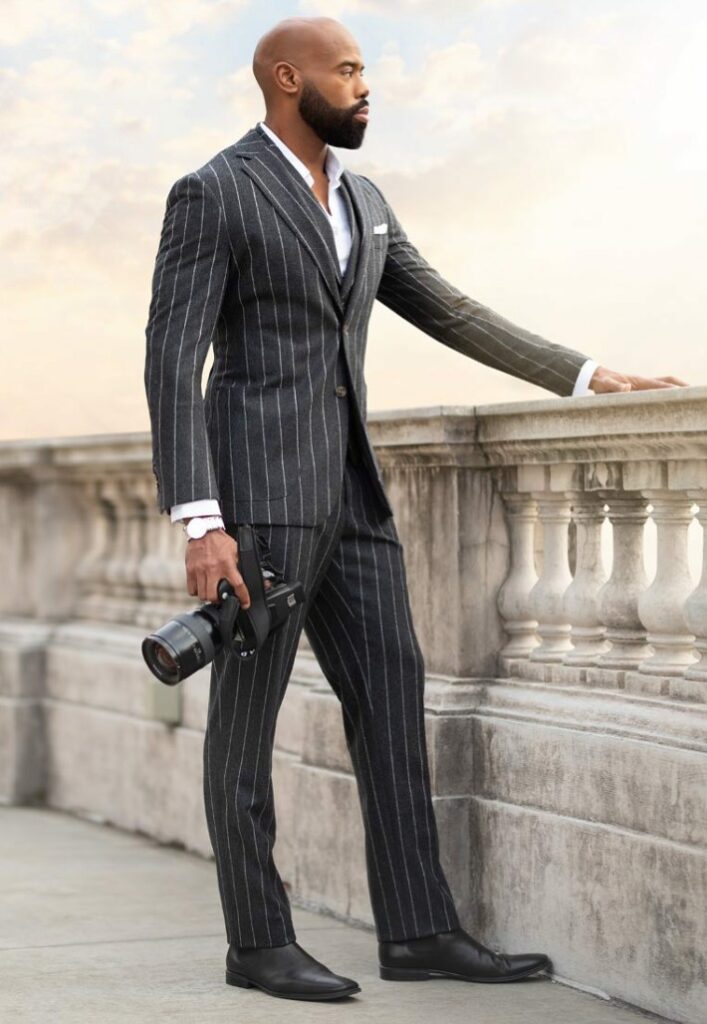 My first video, I downright hated it. My second video is a thousand times better than the first. I think for me I have to find a treatment where I'm very comfortable. I'm very shy. I don't like the camera at all. I never have. I try to do all types of things to get better; I have gotten better over the years but it's not something that will come naturally to me. I always get bad anxiety about it (laughter). My first video played into the Neo-Soul thing and I don't consider myself a Neo-Soul singer, so the look of it, what I had on and it just played into the storyline people tried to write about me. I also hated it because of the way it was shot; it wasn't shot on 35mm, it's too grainy looking, it's just not me. I look at it and feel that it was the result of other people and in the beginning, I was definitely going along with what people suggested because I thought they knew better than I did and I never thought this first image would be the image people associate with me through my entire existence, so I really hate it. "Get Right Back To My Baby," I love that video.
Derek Blanks is just fantastic, has a fantastic eye. He knows how to shoot women at the most beautiful angels, the best lighting. I felt like "Get Right Back To My Baby" was the first time I loved that video. I love "I Don't Know" and "Vibes." I don't like to be in uncomfortable situations; half-naked, in a tub, or in the bed with some guy. I don't do that, that's not my thing. I try to stay away from situations that would make me even more uncomfortable than I already am. I don't do things that aren't true to who I am.
David Jordan Jr: What is your creative process? Do you write a lot or is your process driven by inspirations in the world and in your life?
Vivian Green: For "Love Absolute" I wrote the mid-tempos and the ballads on the piano. That's the way I started writing songs when I was eleven and I had gotten away from that. All these years you get used to getting tracks, finding the ones you like and write from them, and then you have an album. I had an epiphany before I started "Love Absolute" that "I don't want to do that this time." I started out at the piano with no producer and no studio either. I still love a lot of those songs I wrote when I was a teen. I just wanted to get back to the genesis of how I see it. This time I started the ballads and the mid-tempos at the piano. Kwamé produced around the stuff I already had. As far as inspiration I'm the kind of artist that makes an album because I know I have to make an album. I know Sade would get inspired and that is why it would take so long and I understand the process and I love her, but I don't do it that way. When I know I have to make an album, I know I have to get inspired and I don't have an issue with finding inspiration. I may not have any idea about what I'm going to write about but I'm going to get it out.
David Jordan Jr: November 13th, 2020 you released your seventh studio album "Love Absolute." The instrumentation is phenomenal. Who were the people you worked with to make everything happen?
Vivian Green: Kwamé produced all of the album except for "Harlem Blues" (that song was all live).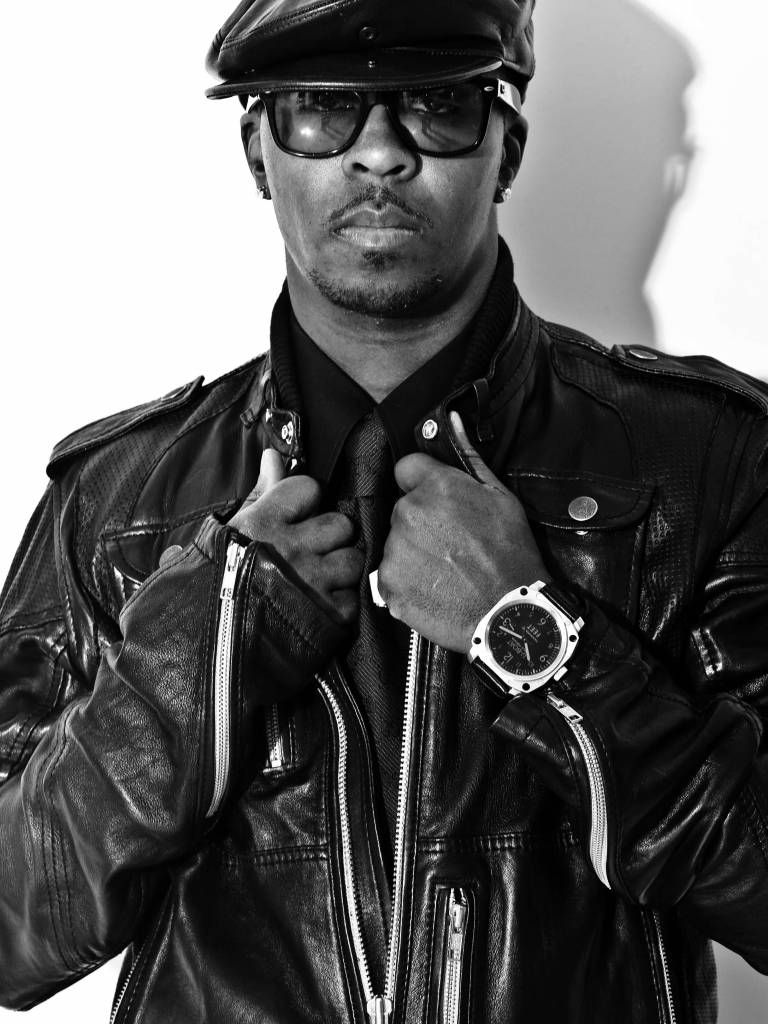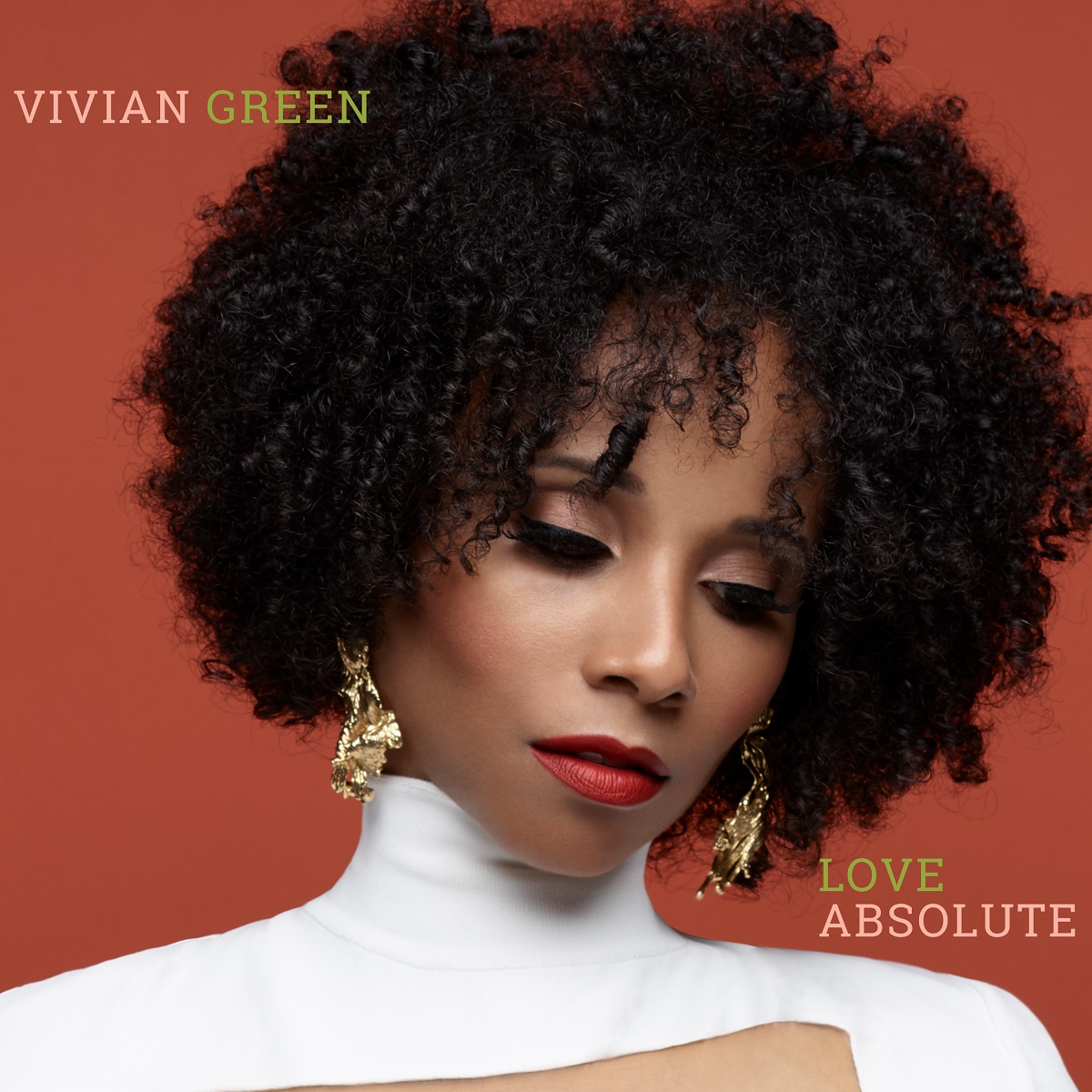 I loved that song when I was a little girl and I always wanted to record it. I never felt that it fit previous bodies of work. I kept putting it off and finally, I was like "Harlem Blues" is going on this album. My friend Jamar Jones produced it and put his amazing touch on it and the rest of the music is produced by Kwamé. This is the third album Kwame and I've done together. Everything from 2013 and on; we work well together.

David Jordan Jr: Two of my favorite songs from the album are "Harlem Blues" (I always think about the movie "Mo Better Blues") and "Light Up" with Ghostface Killah. How did the collab with Ghostface happen?
Vivian Green: Kwame has been in the industry for thirty years, started as a rapper, and then started producing. He just knows everybody. When "Get Right Back To My Baby" was coming down off of the high, Ghostface called him and was like he wanted to get on the song but it was six months after the release. Ghost said, "Call me when you have something like that, that would be good for me to get on." Kwame called him when we working on this and he heard it and did it. He is one of the nicest people you could ever meet.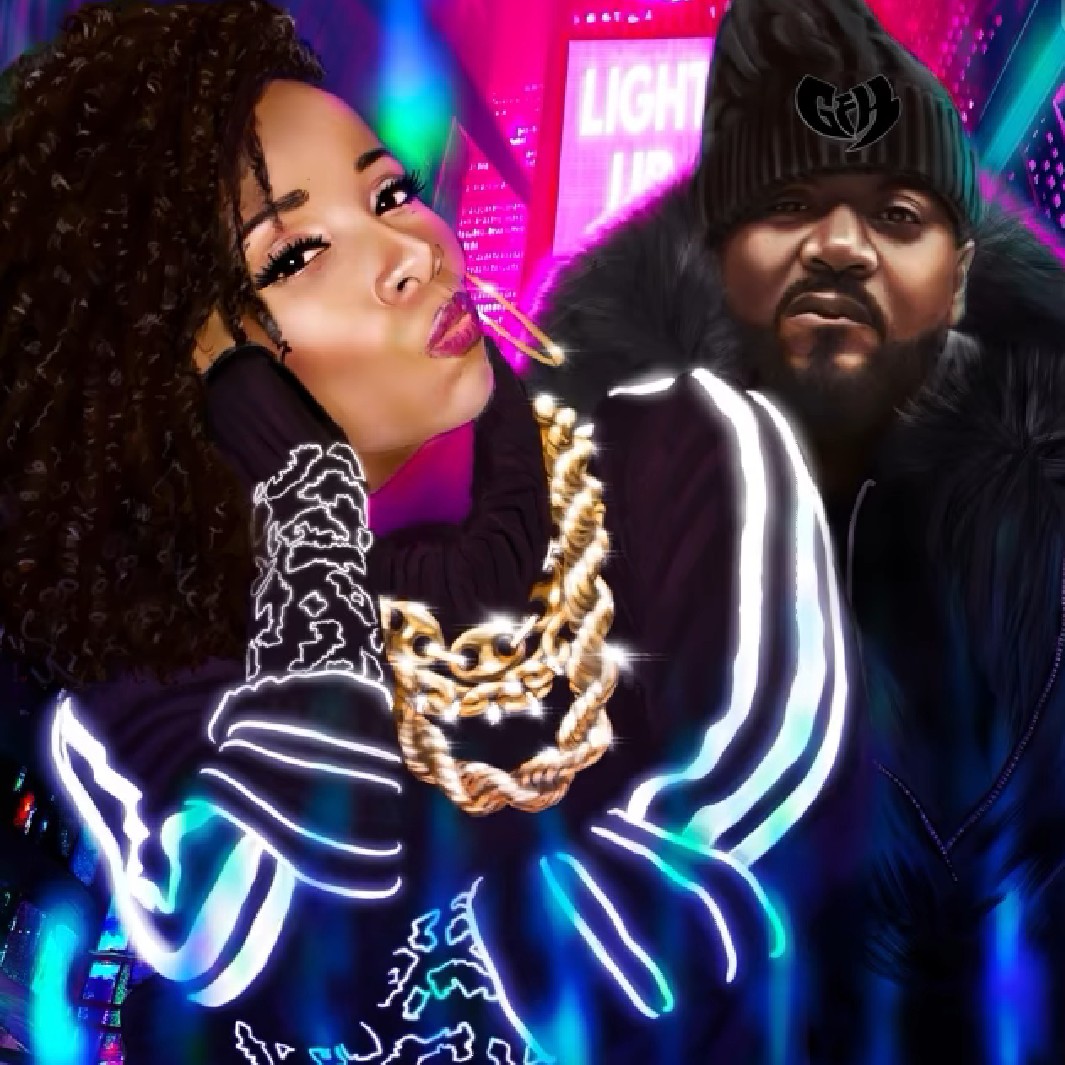 He's so sweet and so supportive. He was so great about everything that we asked him to do. That was something he did because he wanted to do it. I didn't even know that he knew who I was. I have a brother that is five years older than me so I totally grew up listening to Wu-Tang as a teenager, so I'm very familiar with their catalog. You never think that somebody you've been knowing since your teens knows you.
David Jordan Jr: Your son Jordan is featured on "Diaspora & Dishes." How has your son and motherhood impacted you as an artist?
Vivian Green: "Diaspora & Dishes is the third song he has been on in my catalog. This is the first song where his voice is deep (laughter). Being a mom is really my whole life and I'm like a singer on the side. My son was born with unknown syndrome, he's a special needs kid. I've homeschooled him from kindergarten, he's sixteen now.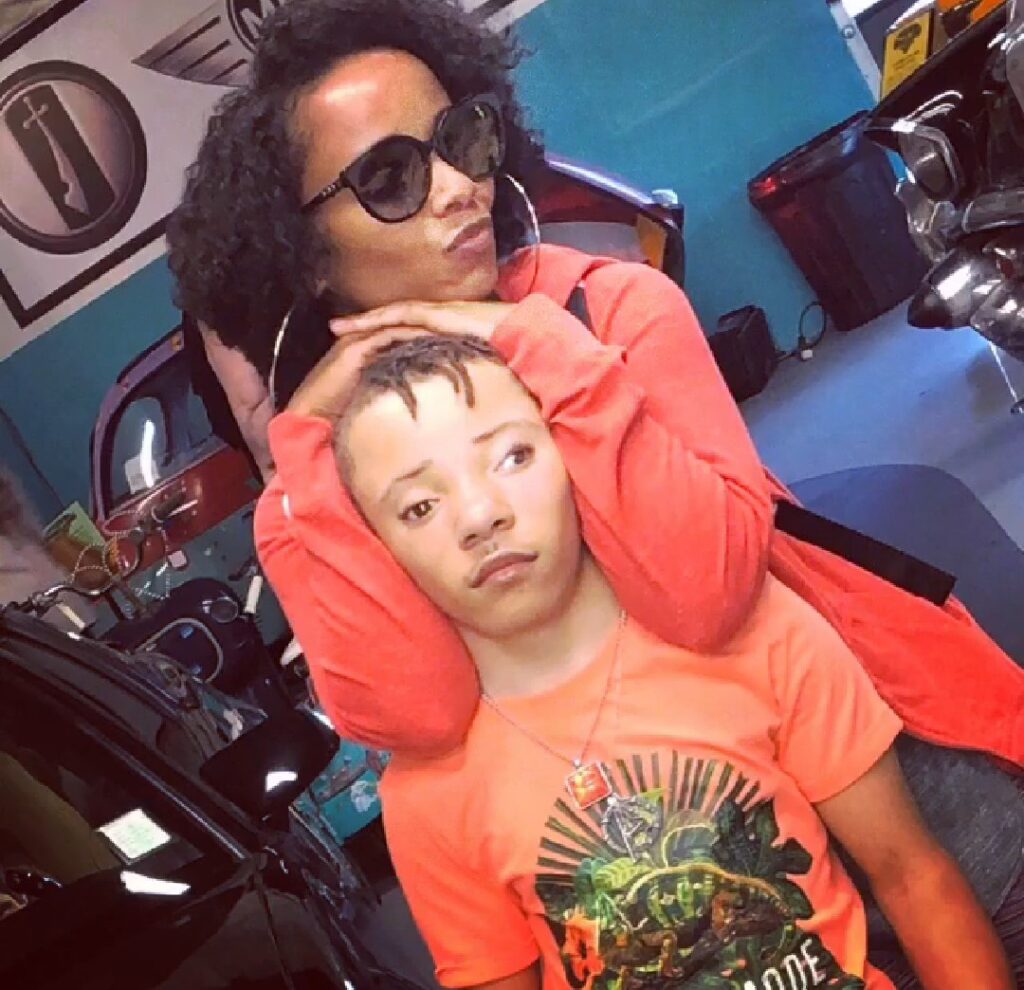 I'm a very involved mother. He's always with me. If you come to my concert on the road, he's going to be on the side of the stage. Jordan really rules my life. He's always right there. Especially now; he's older. When he was younger my mom would keep him for me most of the time but when he was old enough to maneuver around with me, he wanted to be with me and he has been. He's my joy. He's the best person I know. I don't know anybody that wonderful. He inspires me.
David Jordan Jr: What is something that you can say that this album has from Vivan Green in regards to your growth and evolution as an artist?
Vivian Green: I think with every album you find that. Every album is always better vocally than the last. This album when I listen to it, I can tell I was part of the musical side of things. I know that those are my cords. I like that this time around I made sure that that creativity wasn't excluded. I think it's important that I allow my creativity to work to its fullest extent and this was the first album that I demanded that.
David Jordan Jr: What is the best advice you would give to an inspiring artist?
Vivan Green: It's not a career for everybody. You have to be really strong, have to have really thick skin. You have to be a hustler. Being a recording artist is a constant hustle. It doesn't matter what level of the pyramid you're on. You have to always make sure that you can continue. It's no job security. It's not all sunshine and rainbows. If you can deal with that and then understand at the same time that you get to do something that you love and appreciate and know that most people don't do what they love; find the balance there for appreciating your career, even though you may have to hustle a little differently then other people, you'll have the fuel to keep going. It's really not for everybody. You gotta be strong, you gotta be tough, you gotta be bad, you gotta be bold, you gotta be wiser. There are hills and valleys. That is how life is. You have to find the nice balance and you'll be okay.
(Vivian Green Cover Photo Shot By Keith Major)
Vivian Green Official Website CLICK HERE
Follow Vivian Green On Instagram CLICK HERE