By David Jordan Jr
The Loyola Marymount University men's basketball team recently completed its 2020-2021 basketball season. This season was unlike any other in the history of the program as the global pandemic which started in the spring of 2020 put a brief pause and a glimpse of uncertainty on the season which was to come. In the spring of 2020 LMU welcomed Stan Johnson to the program as the new men's head basketball coach. As Johnson embarked upon his first season at the helm for the Lions, there was a significant amount of uncertainty as to whether or not the 2020-2021 season would take place with the pandemic essentially having shut the world down. One of the certain things for the Lions was that star guard/forward Eli Scott would be on campus to take the court at Gersten Pavilion if the season did indeed take place. A season that started and stopped due to restrictions and precautions from COVID-19, the Lions were able to complete a season that saw them finish with a record of 13-9. As Coach Johnson laid the blueprint for success, Eli Scott flourished under Johnson as he led the team in scoring  and rebounding again for the second consecutive season averaging 17.7 and 7.9 rebounds per game en route to being named to the All-WCC First Team and the NABC Second Team All-District. The question of whether or not Scott would declare for the 2021 NBA Draft was answered on March 31, 2021 as Scott announced he would be returning to campus for another year, a year which was granted to seniors by the NCAA Division I Council due to any uncontrollable circumstances that would arise due to the pandemic.
Scott spoke about what he would bring to the team from a mental aspect as he returns for his last season.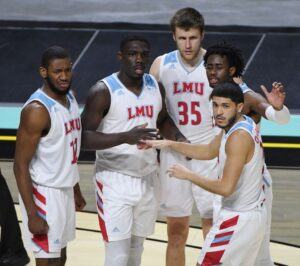 "I feel like I've been to the top of the mountain and I've experienced the lowest of lows, so I can share my knowledge on what it's like on both ends of the spectrum."
Coach Stan Johnson talked about what he was able to learn about himself coaching his team through a season of uncontrollable adversity and what he was able to learn about his players.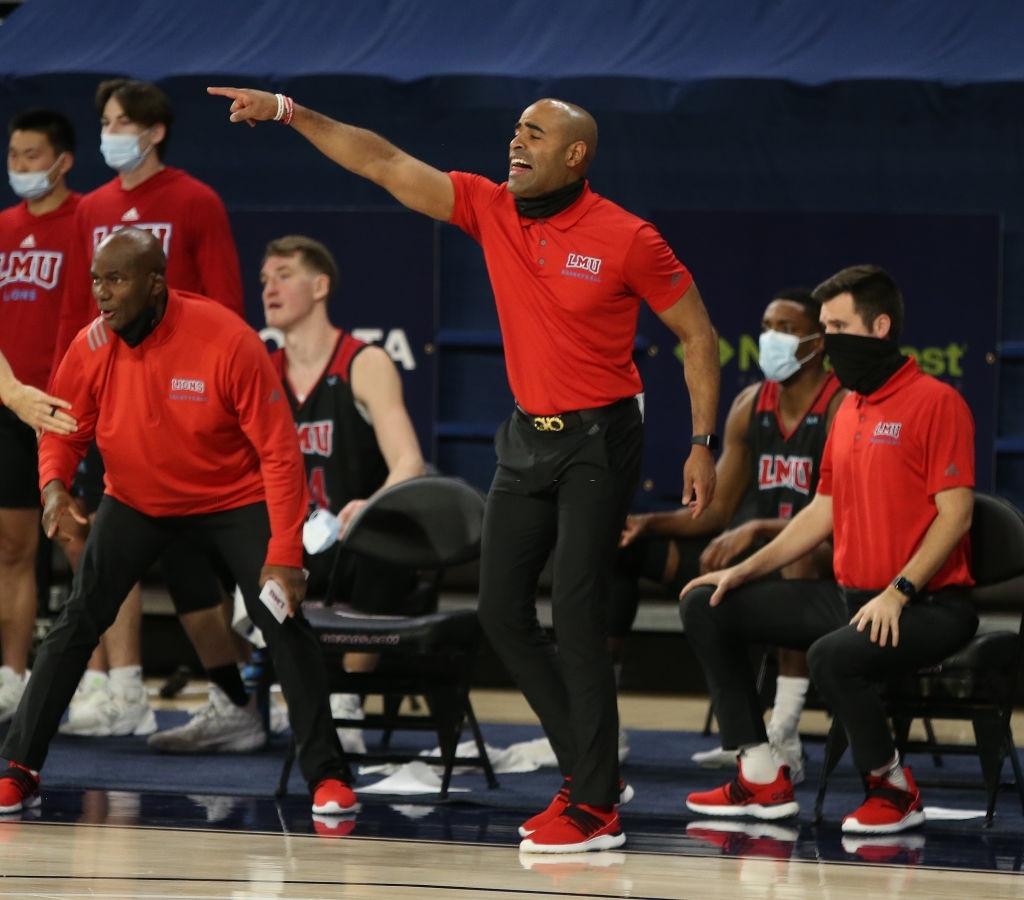 "I learned that I have unbelievable young men in our program with the highest of character. Our guy battled through so much this year and every time they hit adversity, they got better. For me this year kinda stamped what I already believe; when you organize and more in preventive maintenance stage rather than crisis management, you can win a lot of games that way. Our staff did a great job of being organized and our players were organized. We had a plan even prior to COVID if we got it, what our weeks would look like if we got it. Those things really propelled us and separated us. Those are the things we gotta carry into next year, even when we don't have that. Those are big lessons that I'm going to take and hopefully, the guys will take that will help us be better in what should be a normal season.
Loyola Marymount Men's Basketball Official Website CLICK HERE