By David Jordan Jr
Sixty years ago today, Wilton Norman Chamberlain scored 100 points in Hershey, Pennsylvania in an NBA game played against the New York Knicks. Chamberlain, in his third season playing in the NBA had already cemented himself as one of the greatest basketball players to have ever played.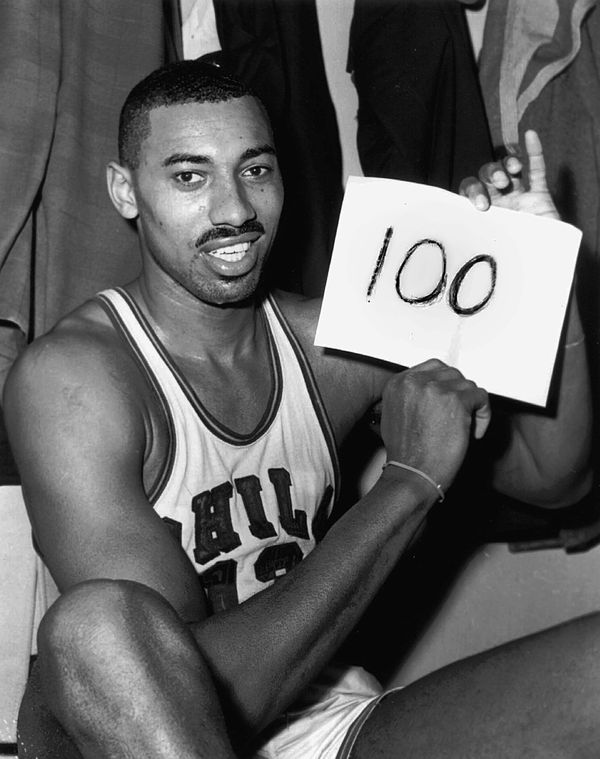 That 1961-62 season would be a season that would stand the test of time in regards to the records Chamberlain set on the court. He averaged 48.5 minutes per game (NBA Regulation Games are 48 Minutes) 50.4 points per game, 25.7 rebounds per game, finishing the season with totals of 4,029 points and 2,052 rebounds. The greatness and dominance of Wilt Chamberlain was apparent from the moment that he stepped on an NBA floor in 1959. His impact upon the game was not just in the record books; it was in how the game was played, how teams prepared, and how rules were changed. Many people in today's media and the world of sports seem to make it a priority to disregard the greatness of Wilt Chamberlain and never mention him in the conversations of "who is the greatest basketball player of all time." So many people today like to talk about stats and how stats make a person the greatest of all time. Wilt Chamberlain defined stats, and he did this as a center in the National Basketball Association.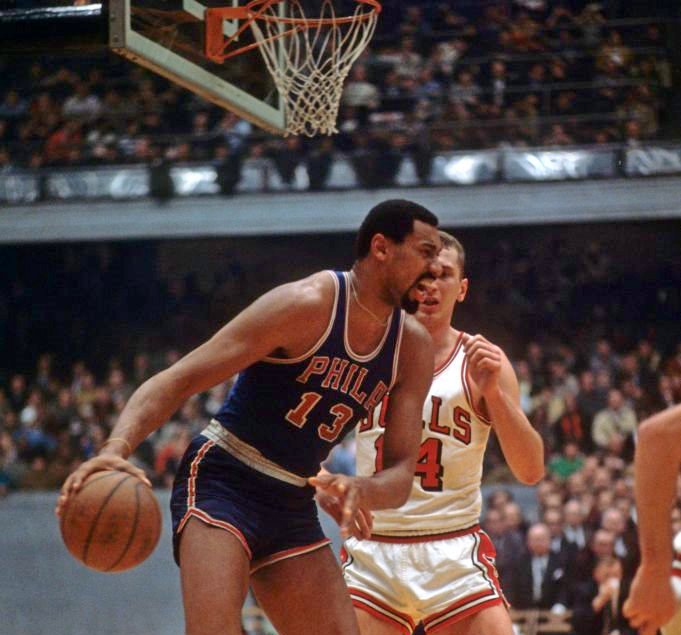 He retired from the NBA as the game's all-time leading scorer. As a center he led the league in assists; he led the league in assists at the conclusion of the 1967-68 season with 702 total assists. Blocked shots were not a statistic that was kept but it is safe to say he could very well be the leading shot blocker in NBA history. Chamberlain retired from the NBA in 1973, yet he holds seventy-two NBA records, sixty-eight records which are solely by himself.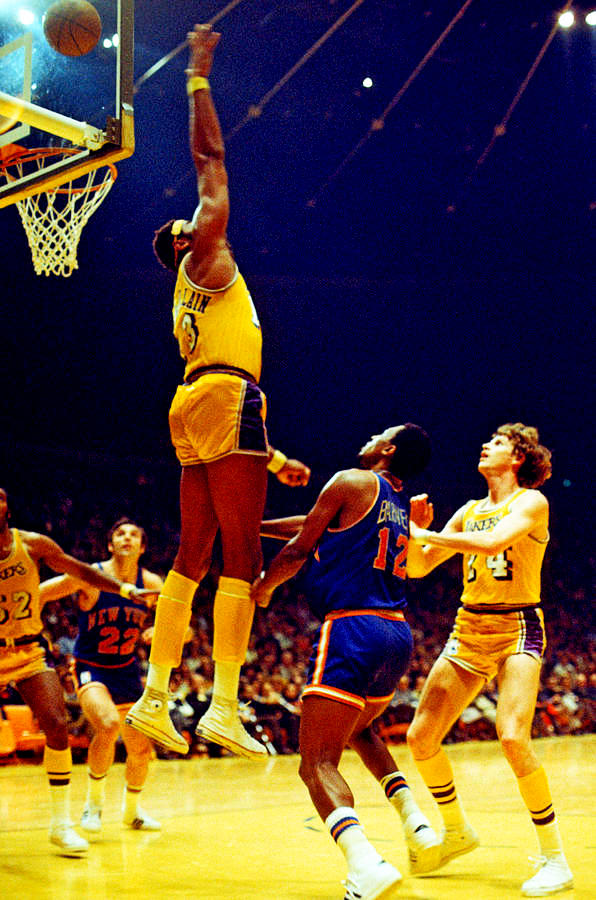 "He was bigger than everybody" is one sentiment many critics and detractors like to say to discredit Wilt's accomplishments. If size was the main reason for a player's greatness, there would be a plethora of great NBA players that would be setting records every night since being bigger than another person is said to be a reason for a person's greatness. Whether you are seven feet tall or six feet tall, you have to have a special ability and talent to play the game of basketball at the highest level in addition to having an astute I.Q. Allen Iverson, Nate "Tiny" Archibald, Calvin Murphy, and Isiah Thomas are just a few of the smallest NBA players ( six feet one and below) to completely dominate the game offensively. These players were able to dominate the game because of their talent, heart, and natural God-given abilities. Chamberlain is no exception. Chamberlain was an all-around athlete, having been a track star in high school and college, clearly possessing the attributes and nuisances necessary to be a high-level athlete. Gifted with soft hands, a soft touch, dynamic leaping ability, and possessing the gears to be both quick and fast enabled Chamberlain to amass unmatched success on the basketball court.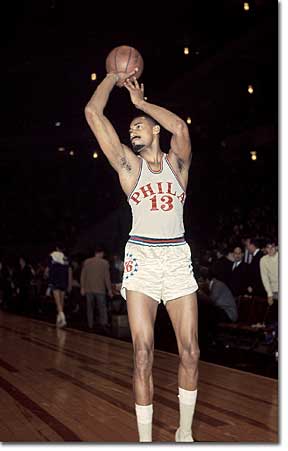 Some like to knock the fact that he didn't win more championships; this is an unfair assessment. The discussion can't be edited; Lebron James has been celebrated for multiple finals appearances, despite not winning at least fifty percent of those finals series. Elgin Baylor and Jerry West each had eight and nine NBA Finals appearances respectfully but are not mentioned or celebrated for that accomplishment. Wilt Chamberlain won two NBA championships and both teams that he won titles with etched their place in NBA history. The 1966-67 Sixers finished the regular season record of 68-13 (then the best record of all time) en route to winning the NBA Championship. The 1971-72 Los Angeles Lakers won a record thirty-three straight games en route to winning the NBA Championship.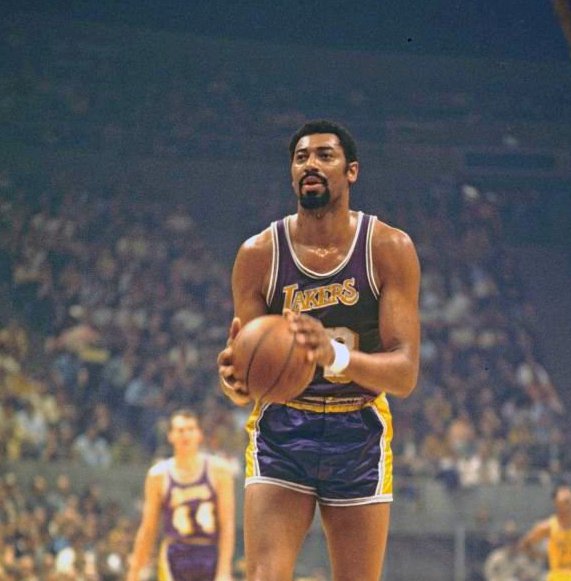 The common denominator on both of those teams was Wilt Chamberlain. The dominance and endearing legacy of Wilt Chamberlain are expressed by all of his peers and competitors. The words from people that have played the game at the highest level have an understanding that critics and media members that have never played the game would never understand. Chamberlain did everything that great players do to help their team be successful; he scored, he defended, he rebounded, he passed the ball extremely well and he commanded the defensive attention of his opponents every time he stepped on the playing court. Since Chamberlain's retirement in 1973 there have been many seven feet plus centers, power forwards, and even small forwards that have played the game, but none dominated the game in the manner in which he dominated. Many rule changes to the game that started upon his entrance into the league were due to his domination; fast forward to today's game and rules are being changed to help players offensively. Being able to score 100 points in a game and average 50 points per game for a season when the defense is grabbing, holding, pushing, and double/triple teaming is a truly remarkable feat. Physicality impedes the progression of anything on the basketball court but skill and talent will surpass even the most physical of opponents. Michael Jordan was literally beaten to the floor intentionally in playoff series against the Pistons, yet he consistently put up amazing numbers because of his talent and skill set. Chamberlain's talent would be even more apparent in today's game as the defense is not allowed to hand check, push, or simply impeded any type of forward progress of the offensive player. Downplaying the greatness of Wilt Chamberlain is unjust; his greatness is timeless as are the records which he set and that still stand today. When will call The Big Dipper The G.O.A.T. it can not only be said he's the "Greatest of All Time" but the "Greatest of Any Time."