By David Jordan Jr
The beauty of music is the ability that it has to not only connect the listener to the sound, but to also connect the listener to everyday life circumstances and situations, whether it be a past, present or future instance. Singers and songwriters have an innate ability to combine talent, creativity and life to create melodies that become soundtracks to our lives. Singer and songwriter Mariah Dawn'e Hester, a.k.a. Mariah. is a woman that possesses a magical talent as an artist. Hailing from Shreveport, Louisiana, she began singing at the age of five years old and that passion that she possessed so early in life has enabled her to maximize her gift as a singer and songwriter. 2021 saw Mariah. secure her first Billboard Top 30 R&B song with her single, "Material Girl". Signed to University Park Records her latest release "Bizness" was produced by Sara G and Mike G. Mariah. I recently had the opportunity to talk to Mariah. about her artistry as a singer and songwriter and how her multiple talents have enabled her to reach new plateaus of success.
David Jordan Jr: Having been a singer nearly all of your life, what have you been able to learn about yourself over the years, through not only singing but songwriting?
Mariah. : I've learned that less is more. Growing up, I didn't trust the purity of my voice. I would tend to overwhelm my vocals with acrobatics, 'runs'. My mother taught me that my voice was enough, and that the power of singing is in delivery, agility, tone, and pitch. Once I understood that, I began to perfect my sound. With songwriting, I found strength in executing from a personal perspective. People can identify with an artist on that level and find said artist more relatable. I try to stay in that vain. If you touch people, they'll respond.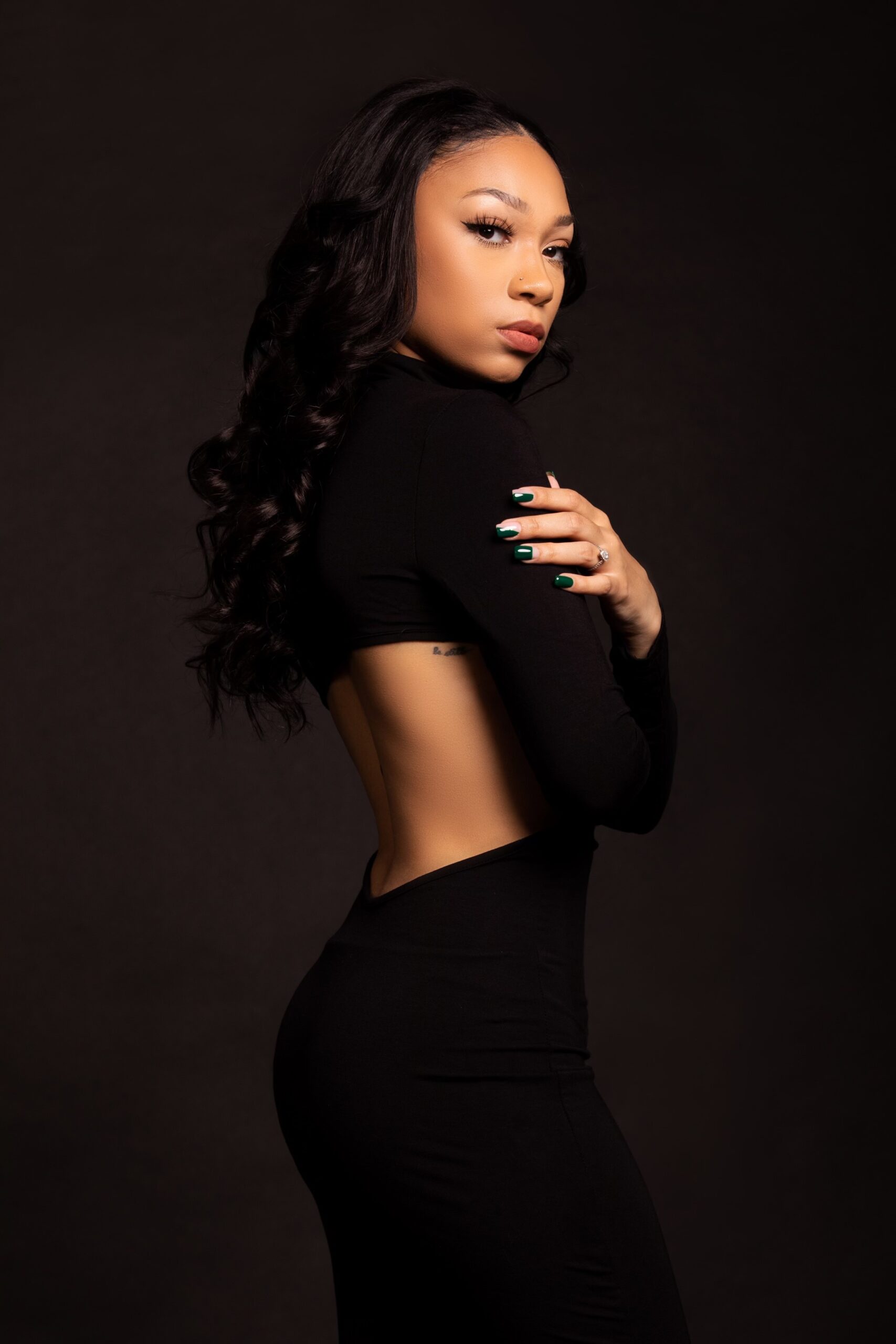 David Jordan Jr: As an artist, what do you feel is the most important aspect of songwriting? Experiences or imagination?
Mariah. : I feel that experiences serve as a stronger aspect of songwriting. People gravitate toward what they see themselves in. We do it all the time without thinking about it. Music is multidimensional-the language everybody speaks. It serves as a mirror reflecting what you feel or are experiencing at any given time.
David Jordan Jr: What is the process for you creating music? Are you tactical or do you allow life to guide you in your musical creation process?
Mariah. : I love for musical inspiration to find me! I don't force it. I let it become. I may start with a few stanzas and expound from there-based on a relatable experience. Other times I'll hear the musical composition in my mind, and immediately stop what I'm doing to record via voice memo on my phone so that I don't forget. I never want my music to sound forced. There is joy in the process.
David Jordan Jr: You're a multidimensional artist in a different sense; in addition to being a musical artist, you're a NICU Nurse. What type of fulfillment has being a NICU nurse brought to your life?
Mariah. : Being a NICU Nurse has been one of my life's greatest continuing accomplishments. It's amazing to see a premature baby beat the odds, grow, and develop a personality of his or her own. It makes me happy to develop a relationship with families and show them rays of light in what they are confronting as a dark moment. Holding a parent's hand through the process and watching them grow stronger, along with their little one, is something I cherish. Life is so precious, fragile, and fulfilling. I see that every time I walk through the doors.
David Jordan Jr: What has being in that profession taught you that has been beneficial to your music career?
Mariah. : I incorporate a lot of music therapy into my practice as a nurse. I find that certain pitches within the music as well as cadences in various pieces can calm an irritable baby. For example, if I have an infant that is visibly fatigued and difficult to console, I would be less prone to select a song that is upbeat and loud. I might play Beethoven or other classical pieces; which brings me to this point: know your audience and what they enjoy. It's even the more important to know yourself and how you wish to be portrayed. In everything I do, I'm at peace. I can look at my music or visual representation of myself and smile. It's amazing what you can learn from a baby!
David Jordan Jr: Your newly released song "Bizness." What inspired the concept for this song?
Mariah. : Bizness, is written from the perspective of someone who's fed up. It's so easy nowadays to have people involved in your private matters-constantly around you like gnats-offering nothing. The question then becomes: why was the desire to keep tabs more than the commitment to the friendship or relationship?. I'm sure we've all experienced an individual who is 'all up in our business. This song serves as an invitation to exit!
David Jordan Jr: With the release of the video for "Bizness" what do hope viewers see in watching the video?
Mariah. : I hope viewers can see my energetic and fun side! 😊 I hope they also appreciate the fashion the video is giving. With each music video or audio presentation, I want others to get to know me a bit more.
David Jordan Jr: What new projects can we be expecting from your for the remainder of 2022 as we approach 2023?
Mariah. : I have another single and EP coming down the tail pipes very soon. Be on the lookout on my social medias for all things MARIAH.!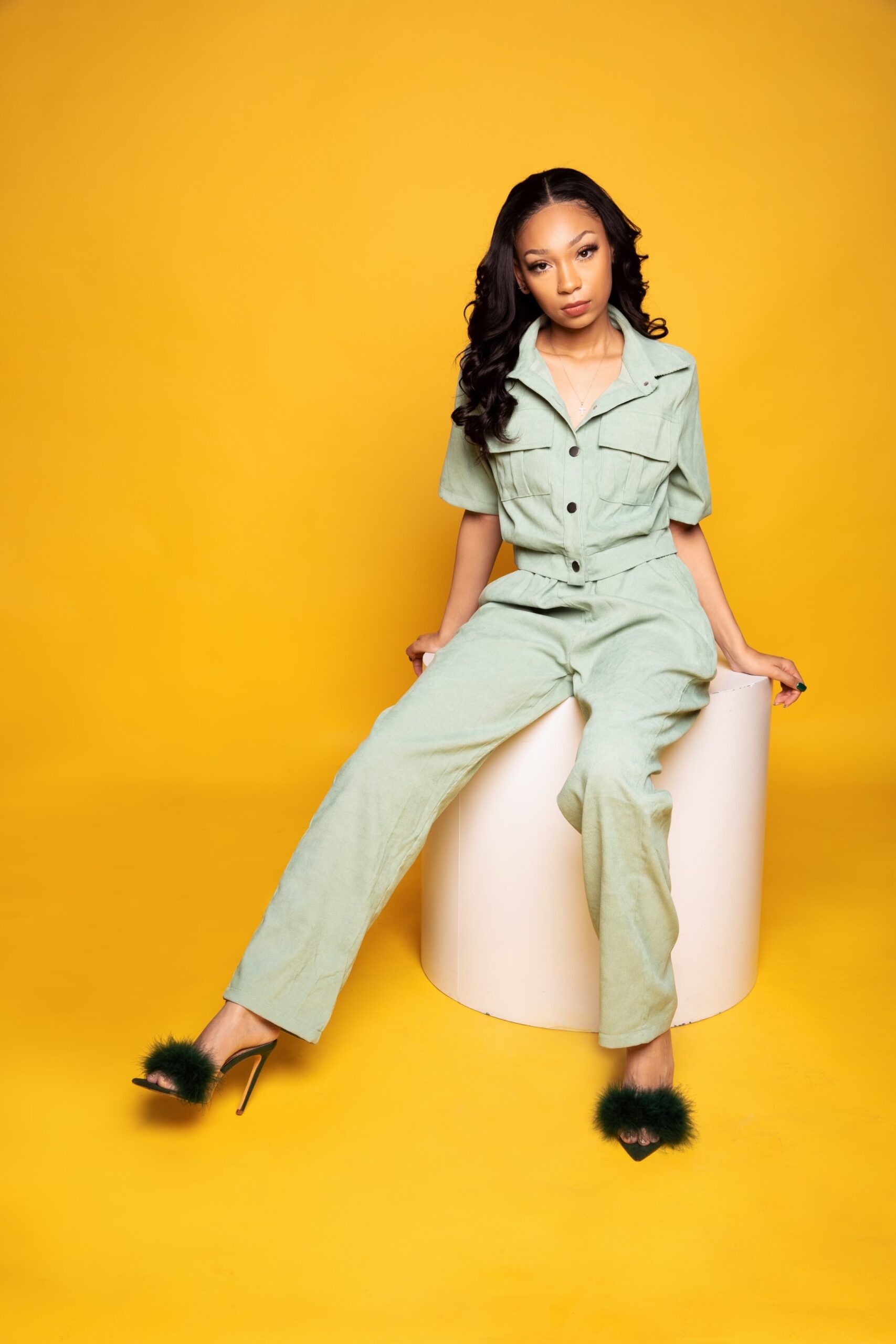 David Jordan Jr: Where can people keep up with you and everything that you are doing?
Mariah. : You can connect with me here:
Instagram: @__MyNameIsMariah__
Twitter: @TheMariahHester
Facebook: /MariahHester
TikTok: @MyNameIsMariah
(Photography By Tray Cooper And Sonya Hester)