By David Jordan Jr
The essence of the game of basketball is the foundation of purity. How the game is played, where the game is played, and how a particular player plays the game are all elements that continue to move the game forward. Over the years the game and all of its intricacies have continuously grown to reach new plateaus. From the amateur ranks to college to professional, the evolution of the game has been seen not only on a national stage but also on an international stage.
Prep basketball in the United States of America has seen significant growth in all capacities; from summer camps, to in-season showcases and tournaments, to post-season All-American games. 2017 saw the birth of the now number one high school All-American game in the country, The Iverson Classic. Co-founded by Allen Iverson, Bobby Bates and Jai Manselle, the event comprises not only the game but a week of off-court experiences and education that will carry the players through life. On the court the week allows the players to learn the game from some of the greatest to ever play and display their talent in front of NBA scouts and on a global stage. Off the court, the players are able to have intimate dialogue with people that have been where they aspire to go and connect with individuals that can enlighten them about opportunities in business, education, and life. Co-founders Bobby Bates and Jai Mansell talked to ESHE about The Iverson Classic and how it has impacted the game of basketball and basketball culture.
David Jordan Jr: How did the Iverson Classic come about?
Bobby Bates: Honestly, the idea behind the classic was a brainchild of mine. I had ran and co-owned an event in New York City called The Big Strick Classic. It was done in the summertime in New York City for years. We had a lot of elite-level players that ultimately played in the NBA that came through The Big Strick Classic. I was talking to a partner of mine from Las Vegas (Christian Popoola and from New Jersey George Briscoe) and I got this idea of taking the same philosophy behind The Big Strick Classic, the things we did with the culture, having it outside, and also doing certain aspects of the event inside. One night would be at a park and then the main game would be played in The Gauchos Gym in the Bronx in New York City, one of the most historic gymnasiums in the world. Kareem Abdul Jabbar, Stephon Marbury, Kenny Anderson, Chris Mullin, Mark Jackson, all legends that played at Gauchos Gym. Being entrenched in the game of basketball since I was younger, I loved a lot of dudes, Michael Jordan, Larry Bird but it was always two that stood out in my mind that I felt the most connected to; Allen Iverson and Kobe Bryant. I was a point guard coming up so it felt natural with Bubba Chuck's connection to the culture, the connection to the people. In my opinion, he is the pound-for-pound GOAT. I felt there was never another player as talented and got as much out of his talent as he did. Chuck was more in the mold of what I built in New York City with The Big Strick Classic and he represented the culture and the essence of the game. He and Kobe are 1A and 1B. Kobe was at the tail end of his career and I was watching the transition with Chuck when he had just got inducted into the Hall of Fame. Watching the ceremony and listening to him speak, it was a no-brainer. That is when I said "What if we did this with Bubba Chuck?" We then got together in Philly, we talked about it, I presented some things to him and it was a no-brainer from the moment go. Many people that I had worked with prior called me crazy because of the other games (McDonald's All-American, Jordan Brand, Ball Is Life) and said there was no space for another classic. The more that people tell me that I can't do something, the more fuel it is to the fire that is already a roaring furnace inside of me. As we were putting together the first event in Newport News, Virginia, that's when we brought Jai on board.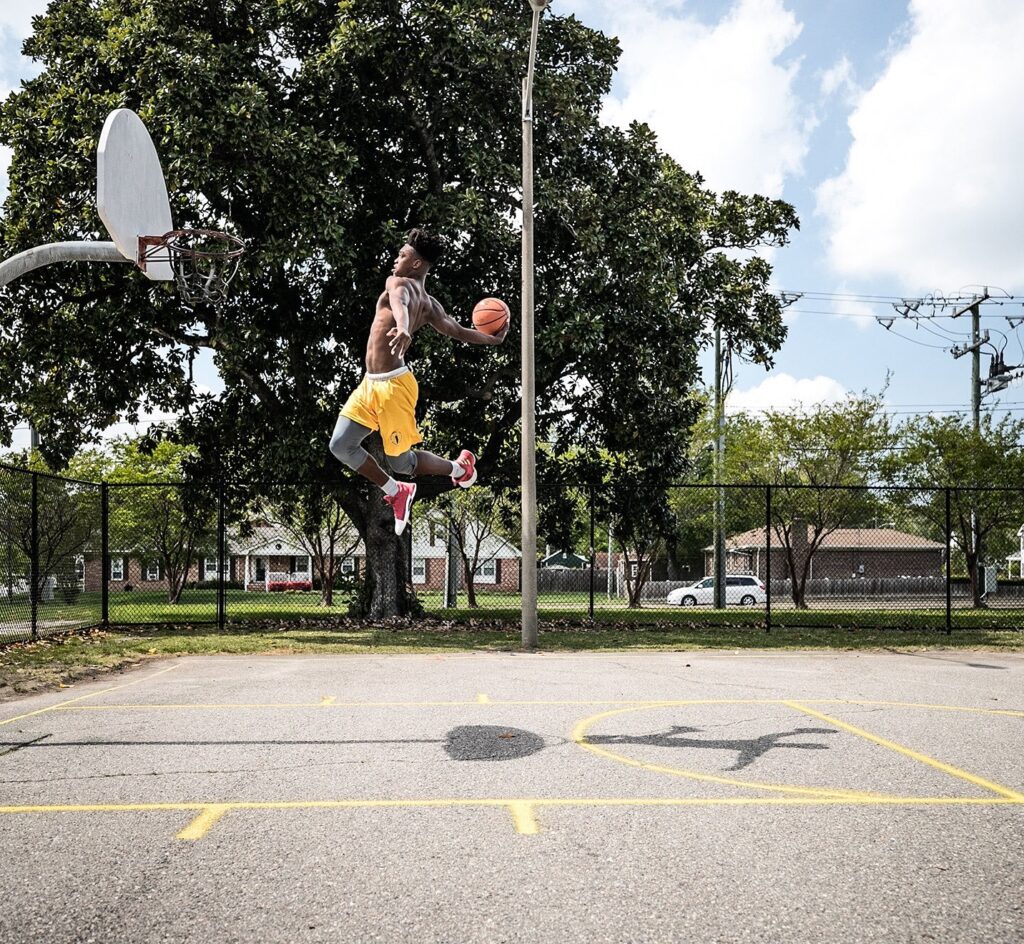 He was then with the Big3 in their inaugural season and he came to the first event and from there we came together and been rocking together every since then. The first year was the hardest to get together. That first classic was in the 757 where Chuck is from and I told him we have to start this where you are from. It's going to mean more for the long-term legacy. This is where you're from, where you cut your teeth in the game. The fact that he wasn't given the opportunity to play in the high school all american games coming out of high school to having his own event with his name on it. It's a beautiful thing.
David Jordan Jr: Since the first game, the reception from basketball fans from around the world has been that of genuine gratitude. What do you think is the reason for that?
Bobby Bates: The authenticity. That's what we talk about. We are the authentic ones. We're the real ones. When you are really for the people, the people understand that. At the end of the day, it's easy for me to say I'm a man of the people but my actions have to show that; the cameras are not always on but people will see me in different areas, cities, and neighborhoods across America. It doesn't always have to be a camera on. You know authentic when you see authentic. Bubba Chuck, Jai and I are only one way; it's in you and it's on you. We give everything raw and uncut. When you see the videos come out and see Bubba Chuck crying when he is pouring his heart out to these kids and you see these kids' reaction, they are genuine in their reactions and emotions as well.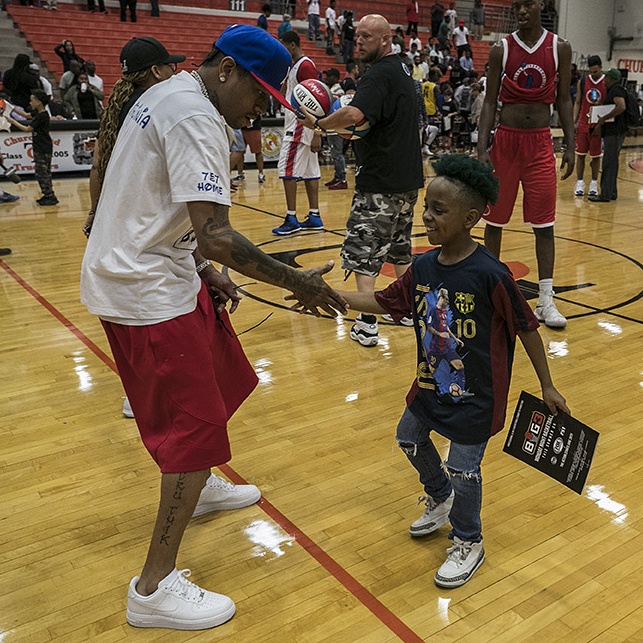 The parents feel it as well. They appreciate us allowing them to be involved and interact. It's a family atmosphere. The NBA guys from day one, they wanted to be a part of this and support us. We've had Larry Hughes, Justin Tatum (Jayson Tatum's father) Keith Gatlin, Stephen Jackson, Darius Miles, Will Bynum, Baron Davis, Rasheed Wallace, J.R. Smith, all supporting and pouring into the kids. This year we had Ja Morant come out to the game.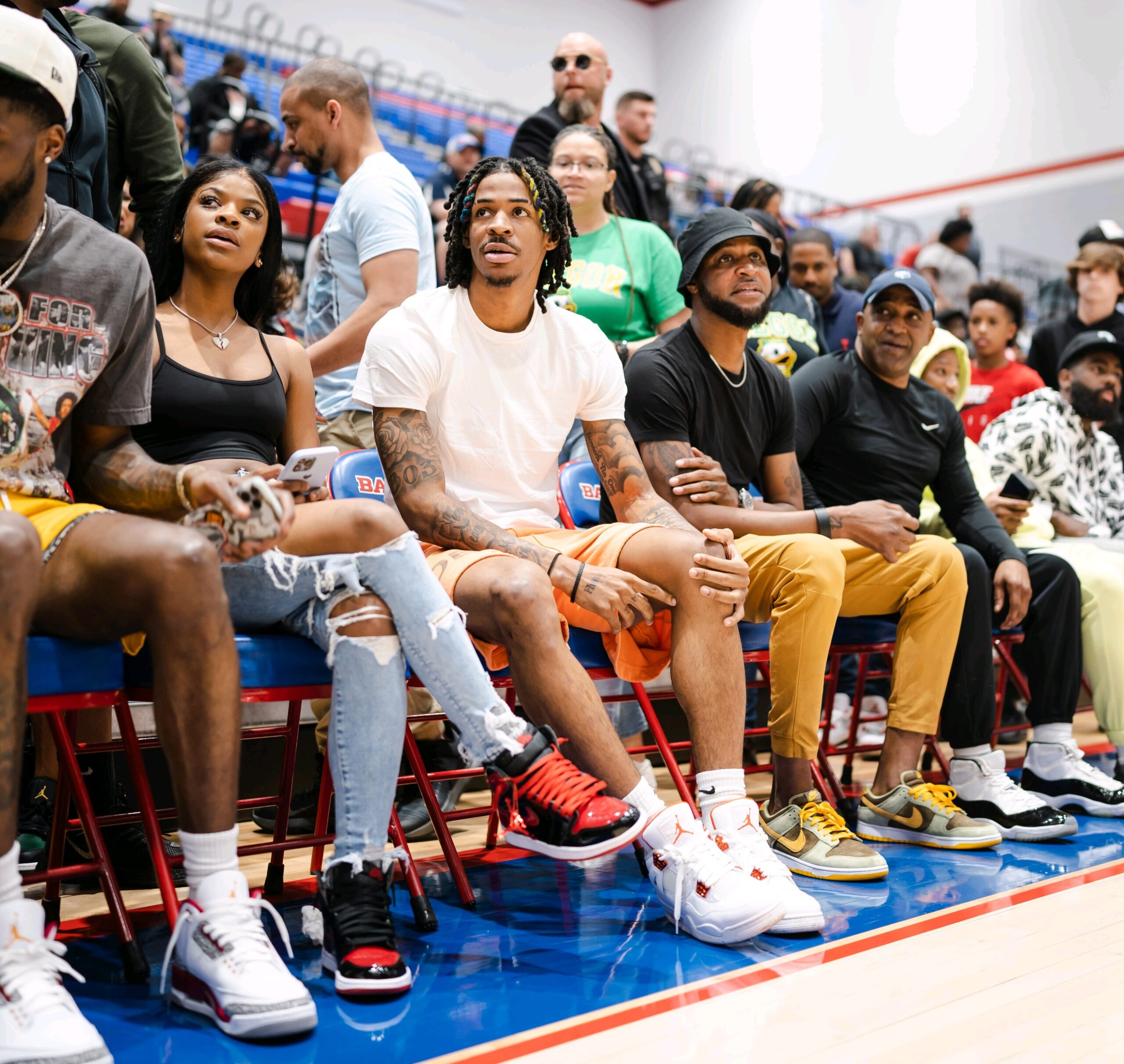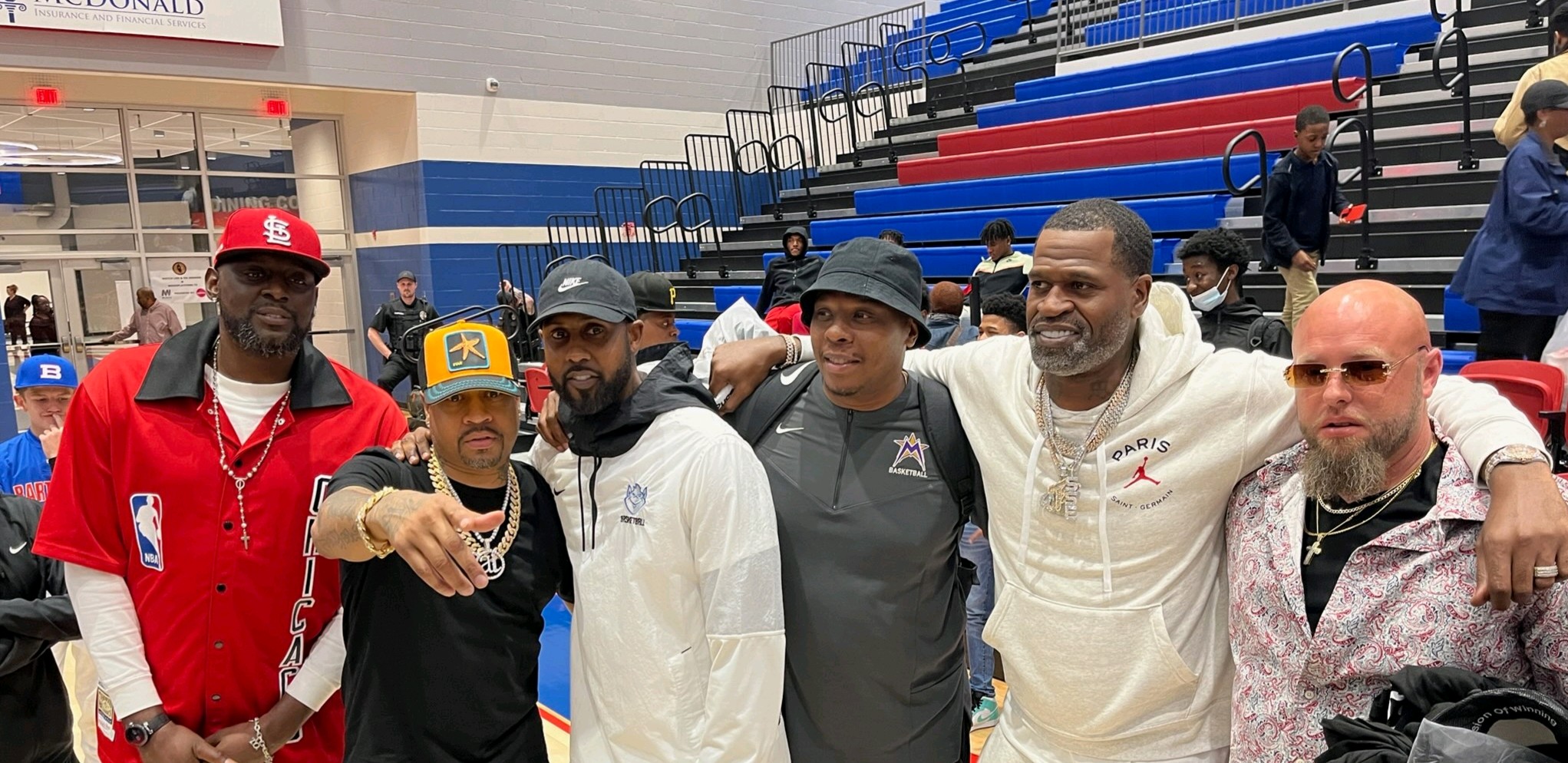 David Jordan Jr: This game isn't about hype; it's about talent. Game talks and creates opportunities. Talk about the significance of opportunity and the 24K Game.
Bobby Bates: We are by far America's most competitive game and it's not even close. The competition level, the energy, the way they play, it starts with the first meeting we have before the first practice. We feedback into them and let them know that if you don't want to compete, go home; but if you want to be in a position to be pushed, be in front of NBA guys and get the best put into you, this is the spot for you. We had been playing with the concept for the game for a couple of years and we made it happen in year three. Isaiah Wong went nuts at the first 24K game, scoring 50 points and he got himself into the main game. Josh Pierre-Louis and Eric Dixon both played well and we kept all three of them for the main game. The next year we were just going to do an area all-star game with a mixture of upper and underclassmen, but that was the year COVID shut everything down. We live in a society where we have to open up more doors for our youth and that's why we announced twenty-three and bring along another twenty-four for The Iverson Classic All-American Week. We did the game for the young ladies based out of Tennessee called the Tennessee Dream and the surrounding states. We also did the Tennessee Showcase for the young men in Tennessee and the surrounding areas. At the Iverson Classic Diamond Johnson and Raven Johnson broke barriers, being the first young ladies selected to play in a major high school boy's all american game.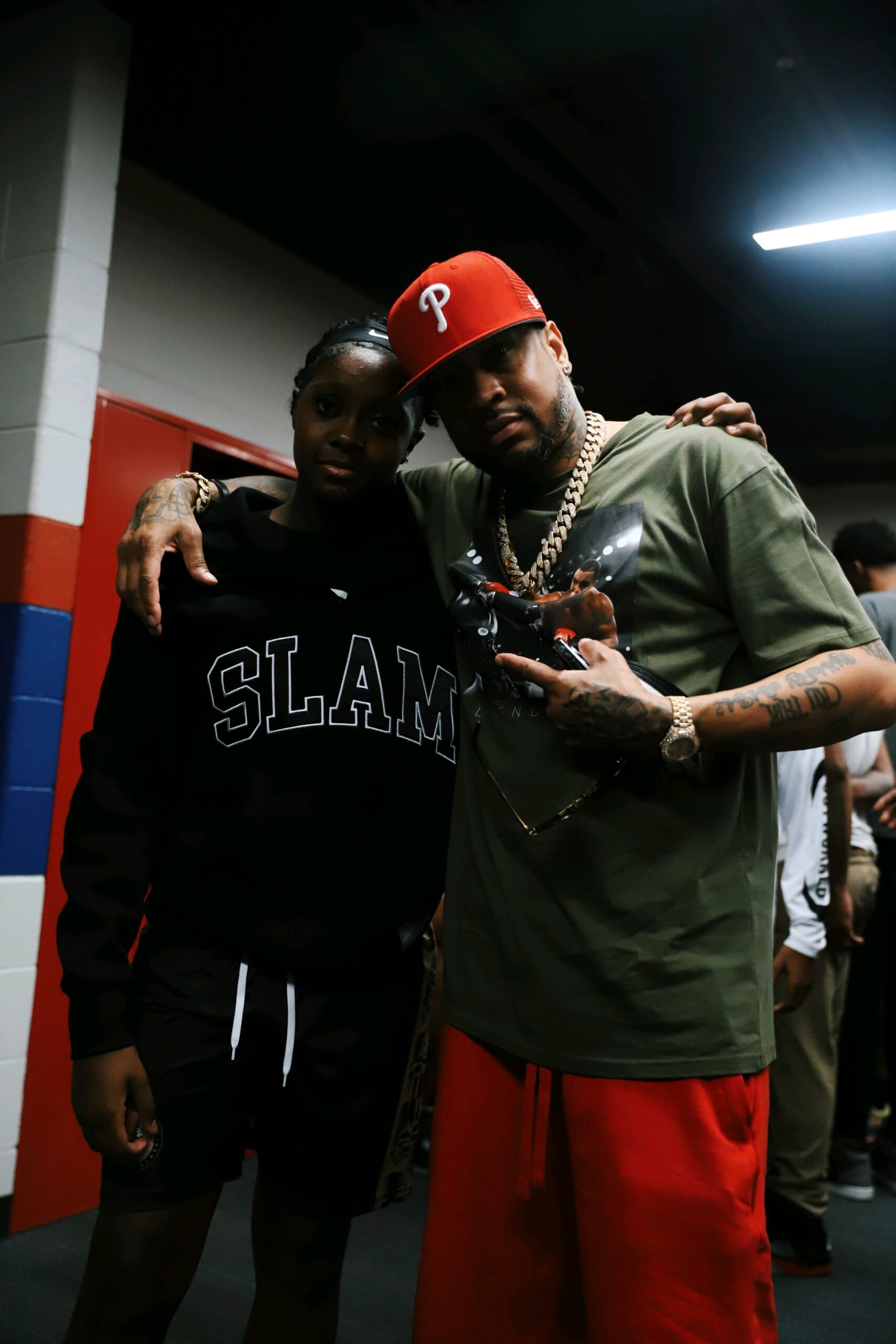 This platform can change everything for a person. Opening up these types of doors impacts and touches a lot of people.
David Jordan Jr: You all have former and current NBA players on the court, hands-on all week with these kids. Players that have been where these kids eventually want to be, the NBA. How do you think this impacts their future development?
Bobby Bates: Who better to learn from than the guys that have been there? They get a chance to learn from them, which is golden. It doesn't just stop at the event. Players exchange numbers with them and they become big brothers/uncles. They can call and lean on them and ask them for advice, they will give them the real. I make sure that those are the type of guys that we have around the Iverson Classic. It's a huge impact on these young men. It's a great thing. Last year we had more people drafted and that signed professional contracts than McDonald's.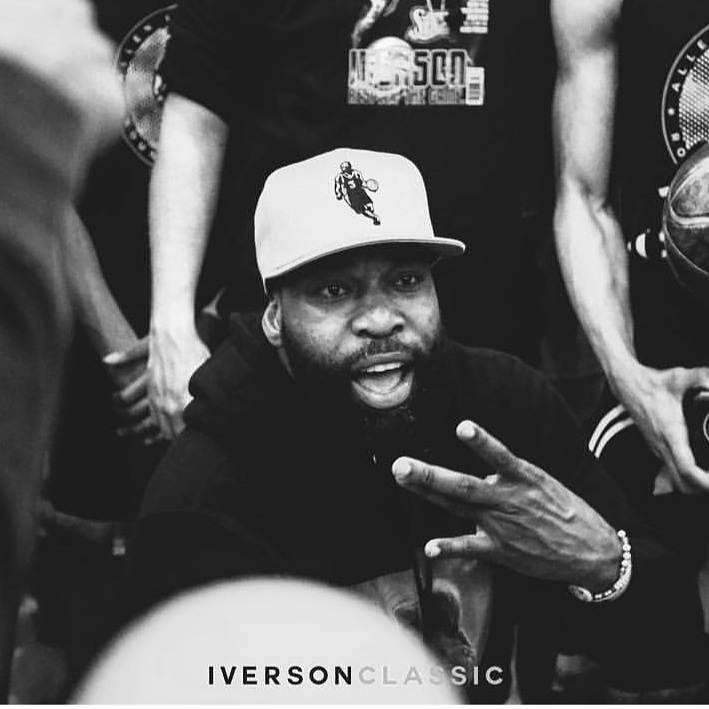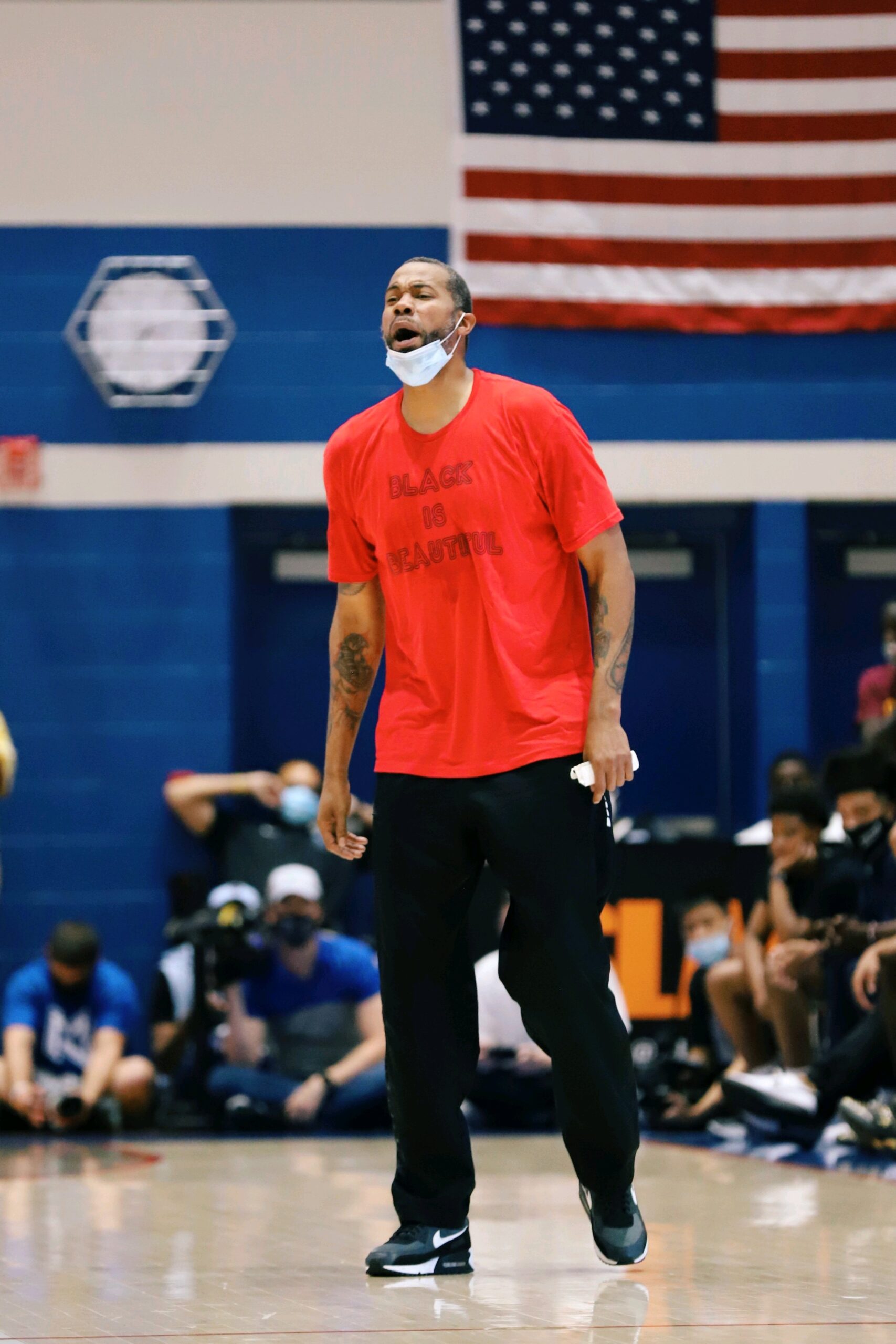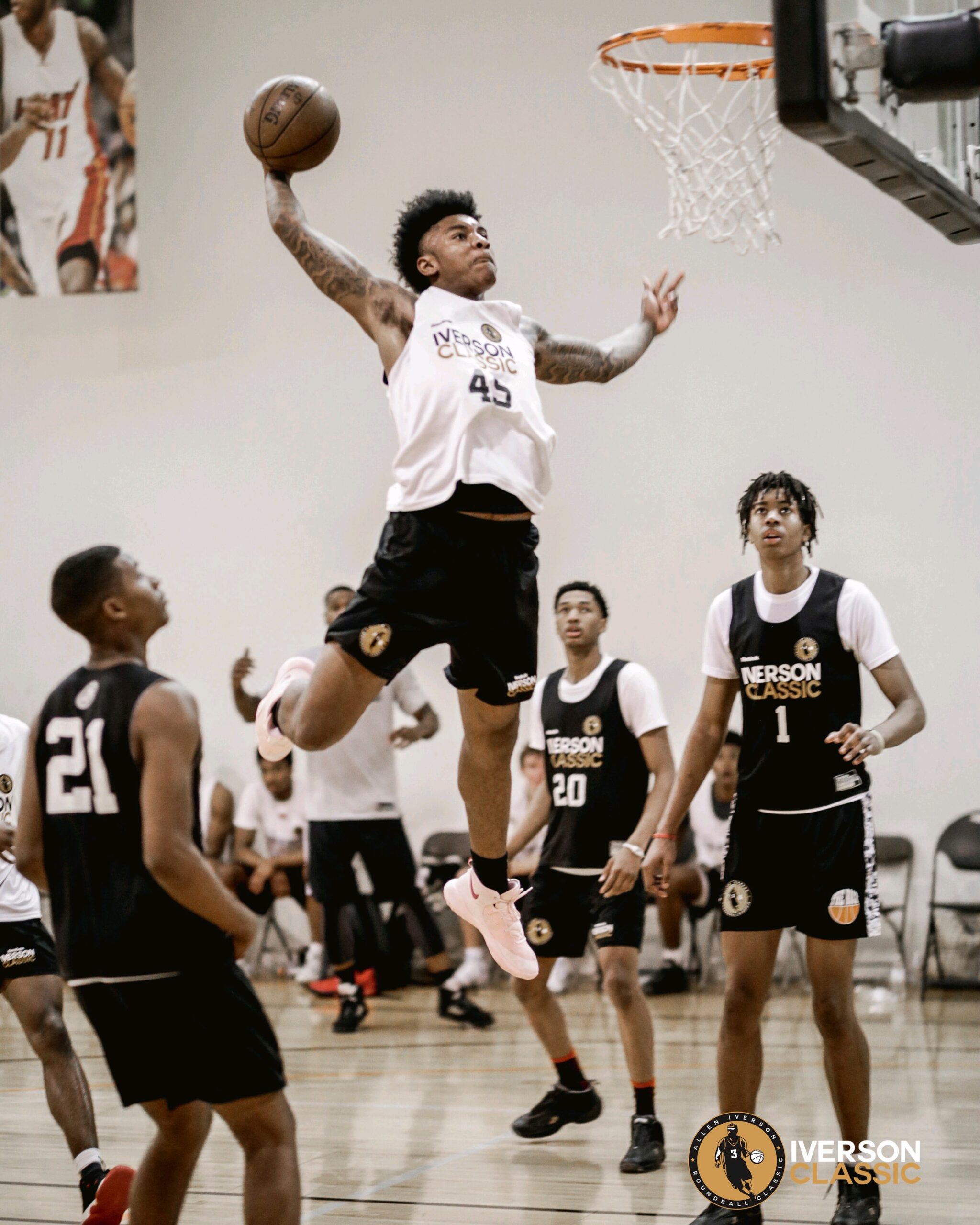 David Jordan Jr: Allen Iverson is an icon on the court and off the court. The game has been truly authentic and genuine and that's why people gravitate to it; players, fans, everybody wants to be a part of it. It's what inspired you to want to create this with him. How has working with him impacted your life? What are some things you learned from his thought process about the game making it what it is?
Bobby Bates: The biggest thing is family. The realness, the authenticity it's something definitely different that you don't get everywhere. The best part for me is moments when we are together that have nothing to do with this when we have conversations about life and the big picture. When he talks about what we're doing for these kids he always says "Let's continue to be great." It's colossal. This icon that is family; I always tell him these are your flowers. I will always give them to him.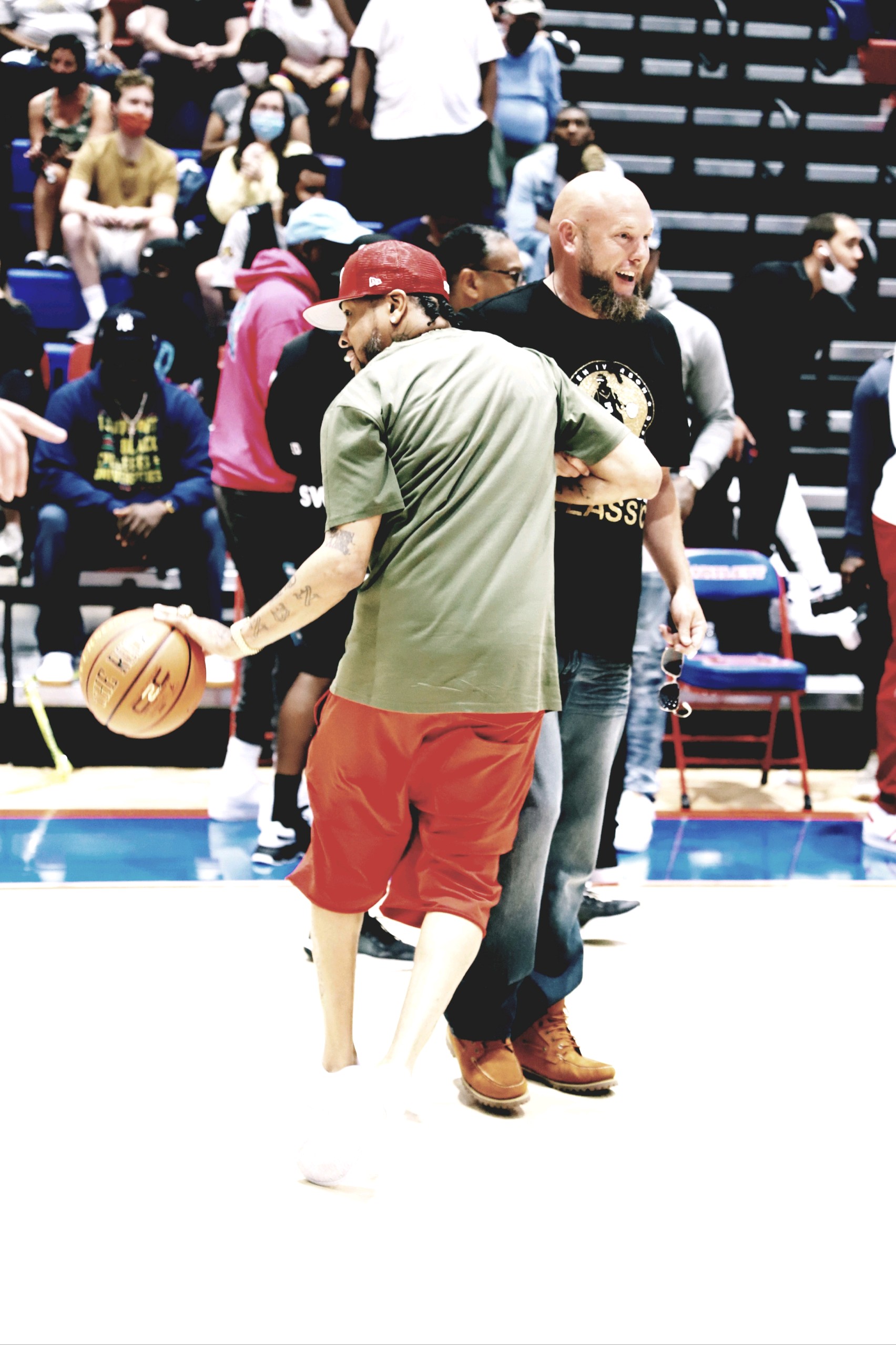 He's an amazing human being. The one thing I learned from him is that a man can show vulnerability and it's okay. It actually makes us stronger to show that we're vulnerable. One of my favorite sayings is "Vulnerability is the essence of connection and connection is the essence of existence."
Co-Founder Jai Manselle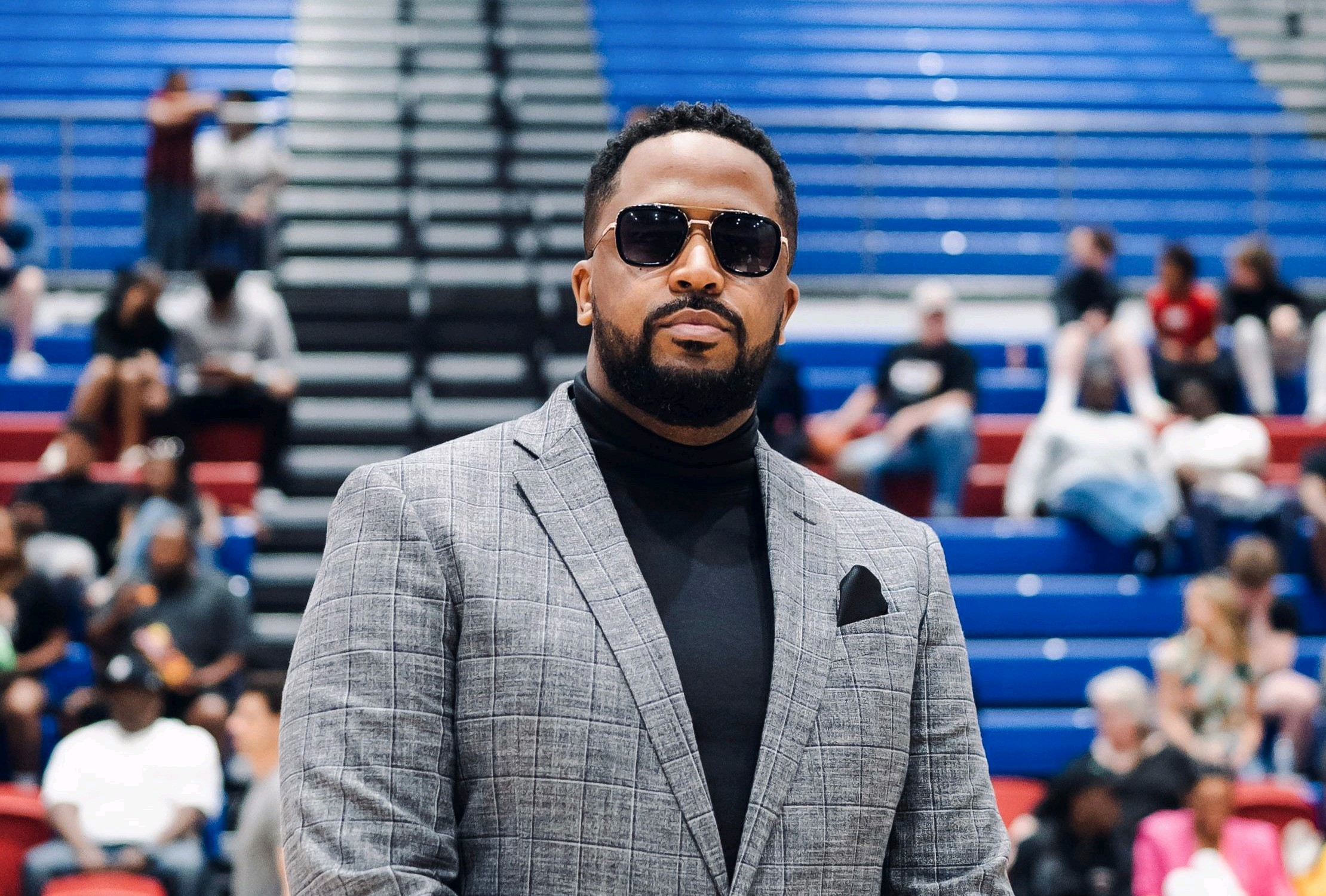 David Jordan Jr: How did you become involved with The Iverson Classic?
Jai Manselle: Year one, I was working with Allen with the Big3. I was the Chief Strategist for the League and then later the Player Relations Strategist. I spent an entire summer with Allen, and leading up to that, dealing with a number of NBA Legends, the idea had kind of been rolling but it wasn't what it could be yet. When Bobby and I met, we were like this is so much bigger, it could be the biggest thing in the world. We started rolling from there. By the second year we went from people not believing the game could happen to number one in a year. It was a pretty incredible first twelve to eighteen months.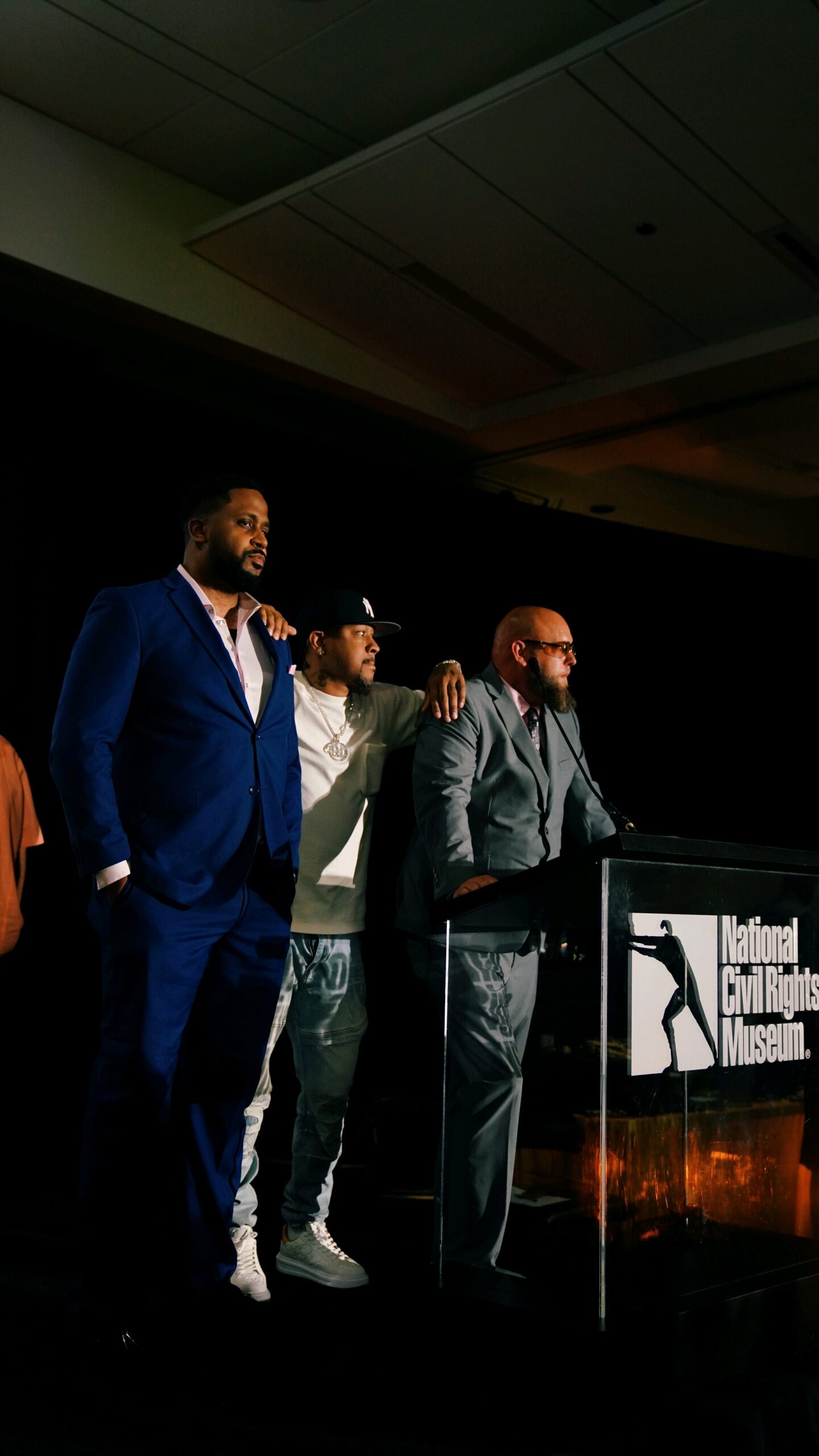 David Jordan Jr: As an entrepreneur you've created or had a major hand in many successful ventures, brands, and corporations when you joined forces with Bobby and Allen. What was particularly your vision for the totality of the Iverson Classic?
Jai Manselle: Nothing like this exists and I don't think anything like this can be done with anyone else. This game is about elite basketball, the new generation but it is also about culture. It is about shifting and taking ownership of culture. All the brands I've been a part of, it's always been about the culture first. Culture gets stolen and sold back to us. I felt like this was our opportunity to be the owners. There is a common misconception that Reebok owns the Iverson Classic or that one of our tv partners owns the classic; no Allen, myself, and Bobby own one hundred percent of this company. To be able to touch the culture and touch the game and touch the industry really puts an imprint on the place of authenticity. It doesn't exist anywhere else in the world. From the very beginning, it was about building. You look at last year, the number one and number two draft picks only played in Allen Iverson's game.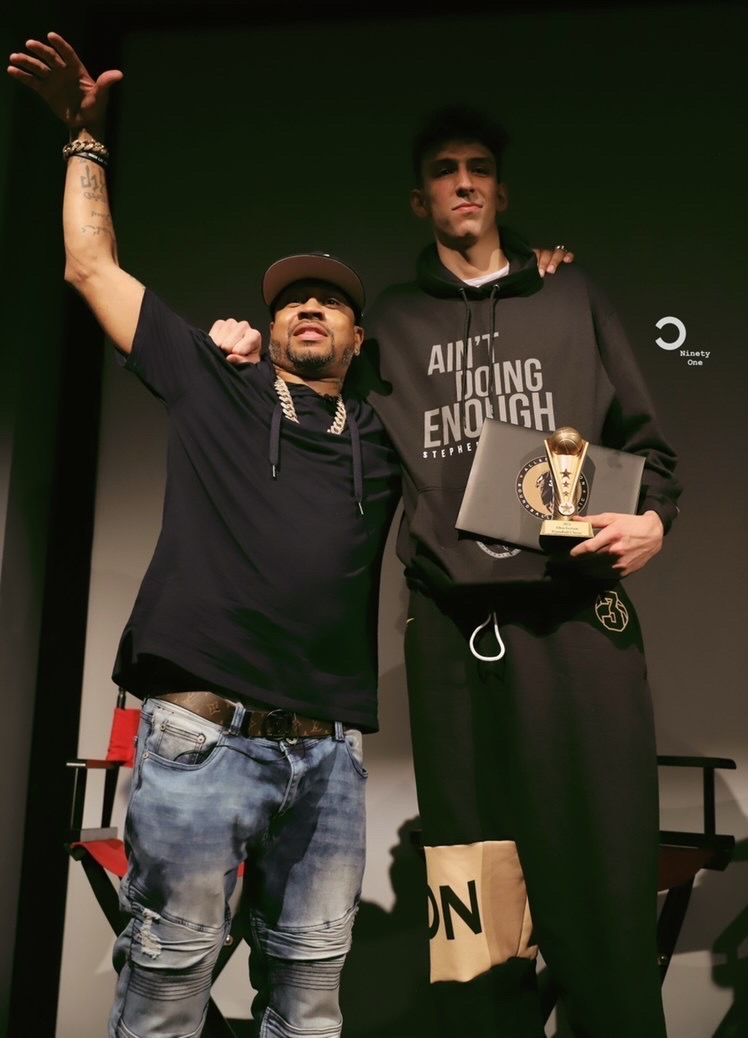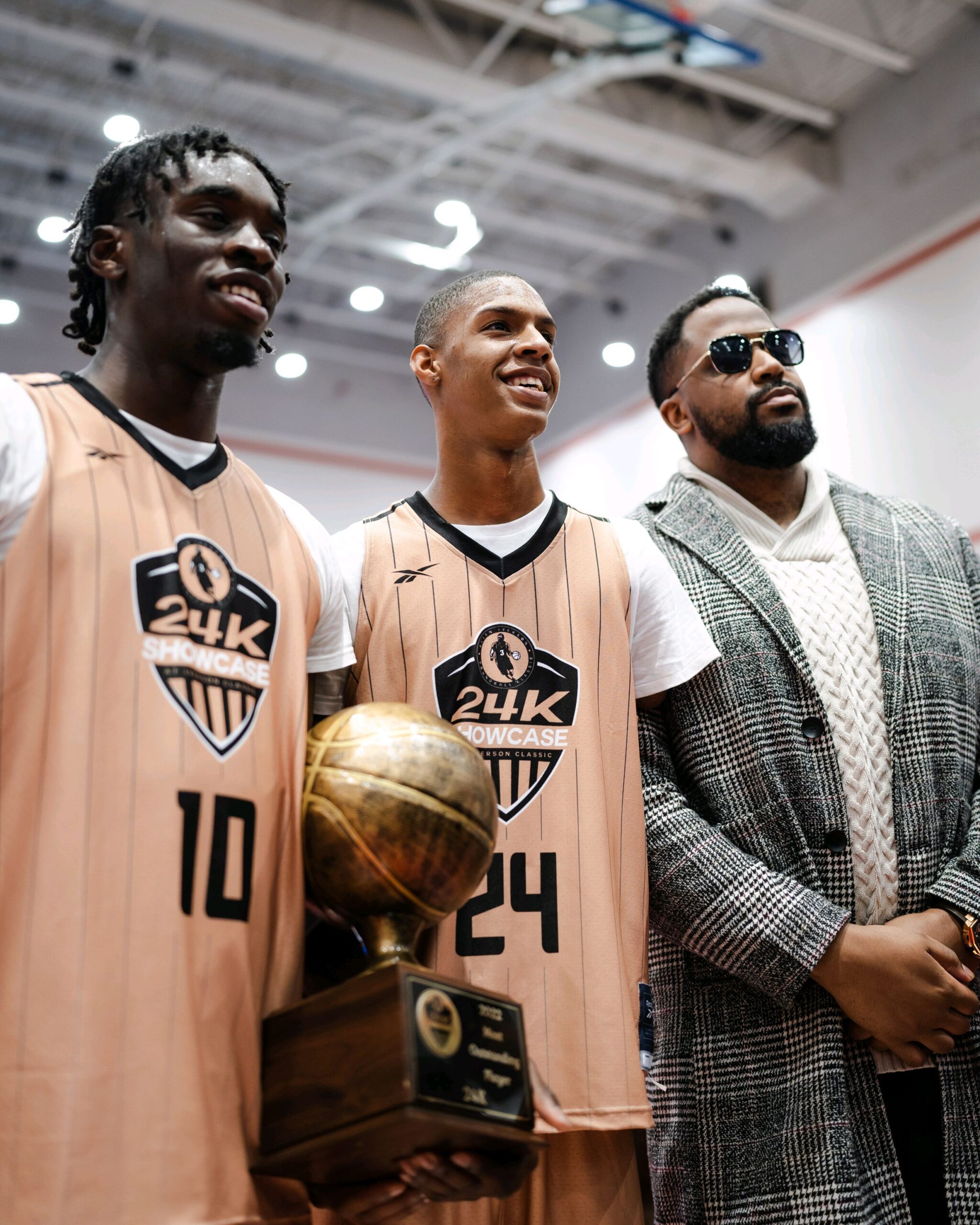 There is nobody on earth who has a dynasty like that; that's what we're building because Allen's legacy deserves that. The game deserves that, the culture deserves that. The people deserve to own that and that is what we aimed to do for the people, for the culture.
David Jordan Jr: Being from Newport News and attending Hampton University, you like Allen, understand the importance of community. Can you talk about the impact of the inaugural game on the community?
Jai Manselle: The experience was incredible. We made it a point as we moved from market to market to be in places where it's about culture and authenticity. Whether we are in Philly, Memphis, or Virginia. It's about being in places where we can not only be of the community, but we can impact the community. Allen is a giant in Hampton Roads. We've made it a point to push for him and his legacy to be totally upheld and celebrated in the area.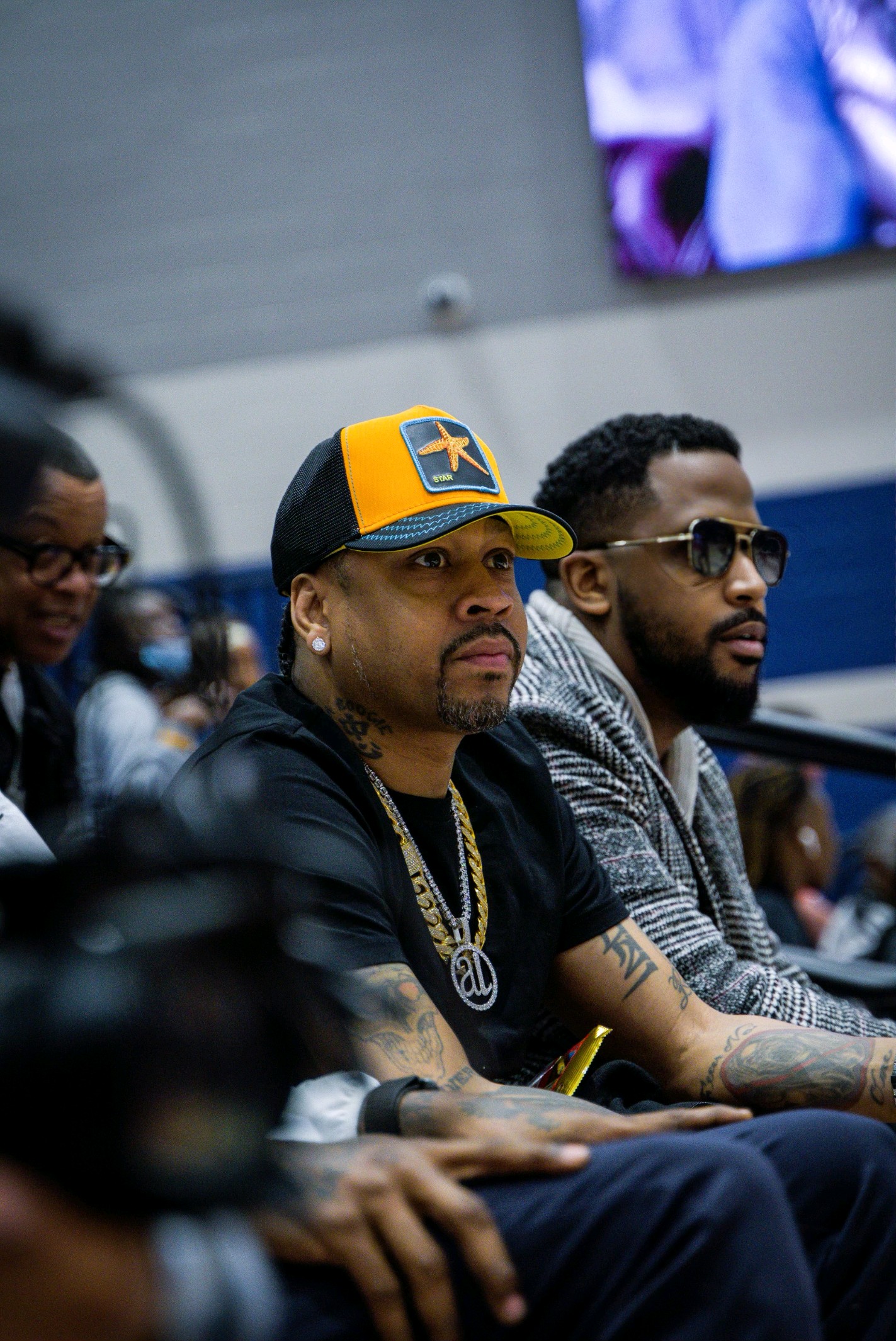 Since that first year, people in the community still talk about that classic. He recently just had his high school football jersey retired by Bethel High School; the gymnasium at Bethel was renamed after him. Allen will say I am Hampton, I am Newport News.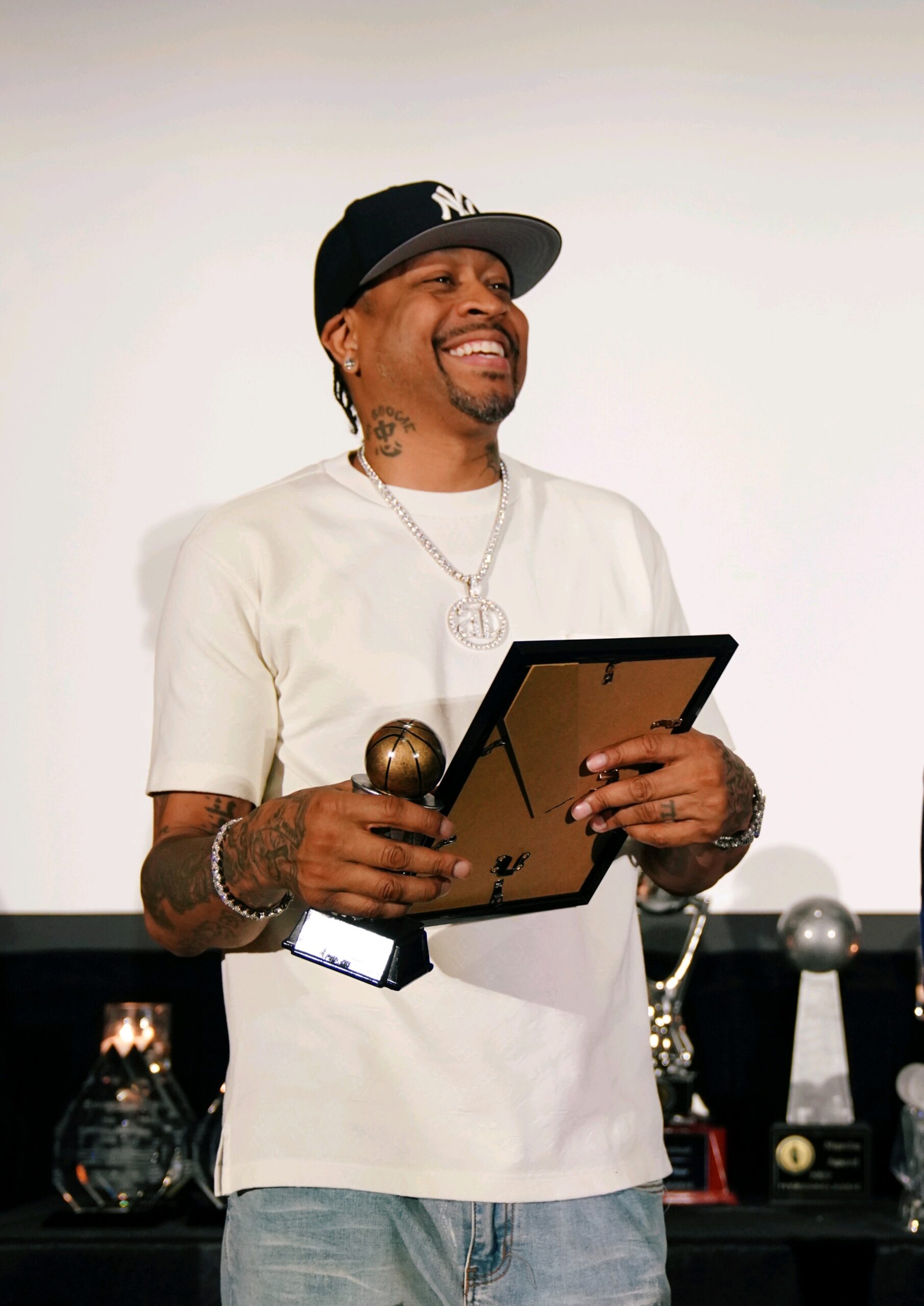 To see him getting his flowers from the place he loves at this point in his life is everything and I'm happy to think that I may have played a small part in that.
David Jordan Jr: Your educational experience, you attended Hampton University and Harvard University. I know it's been an instrumental piece of your success. Could you talk about how impactful the things that you learned in college, the people you met, and the experiences you have had have been in cultivating you as a businessman?
Jai Manselle: Education in general is not necessarily about learning, it's about learning how to learn. It's about learning how to think critically in ways that you don't necessarily get in the weeds. Anything that my companies do, I have my hands in. Everything you see that comes out of Manselle, I have my hands in; I write code, I illustrate, everything you see, I do on some level.

Being able to have the background I have and come from where I've come from, having book smarts and street smarts, it's an untouchable combination. I'm constantly hammering that into brothers and sisters. If you don't learn how to learn, you are susceptible to people that do. You take life every single day as an opportunity and you'll recognize those opportunities when they are present before you.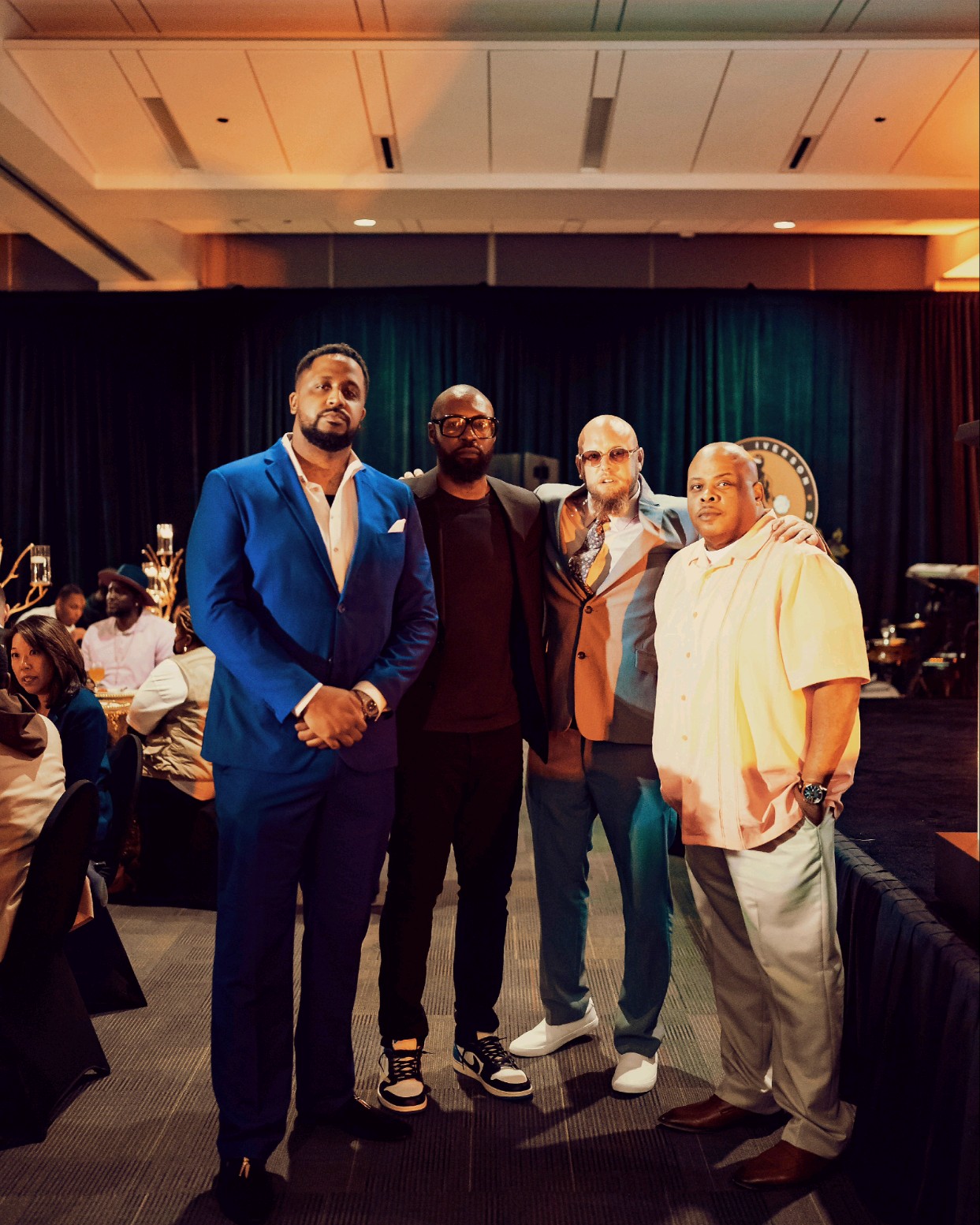 You have to learn how to listen to people you don't understand. Learn how to hear all sides of conversations; over time it will make you better. Asking questions will always make you smarter. I'm big on education and connections. Even if it's ten, twenty, thirty years down the line, it's people from undergrad that I can reach out to about opportunities and they can do the same with me. It's extremely valuable.
David Jordan Jr: What was the inspiration in creating the special edition model of  The Question for The Iverson Classic?
Jai Manselle: Those are about heritage. That print is not ripping Georgetown, it's a print that represents Virginia, streetball, Philadelphia, so much of Allen's journey as his heritage. Also, the culture that we've built around the classic. To have the feel of the beginnings of his pro career, you see it on the shoe. It was about telling the story. I feel all great brands and designs tell a story. That's something we wanted to integrate into those shoes.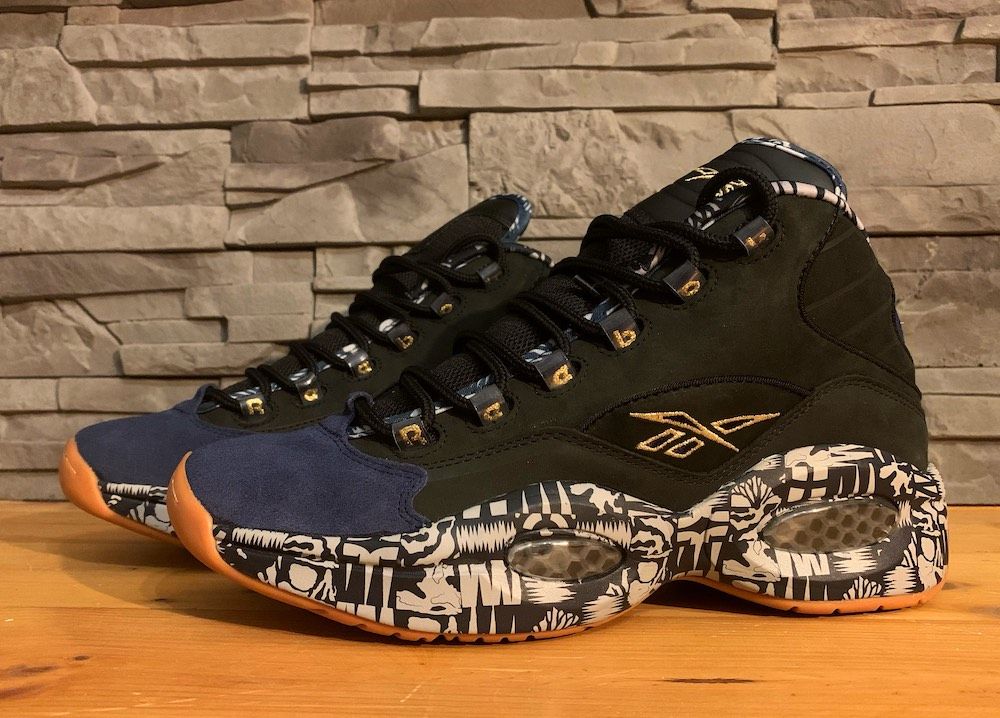 The jerseys as well, it was about creating something that was immediately impactful. When I wear those I get more compliments on those than damn near every shoe I've ever worn; at the mall at the grocery store I get random people asking me "what are those, where can I get those?" Those shoes are crowd-pleasers. We as a collective are most proud of these particular Questions.
David Jordan Jr: The Pipeline of former NBA Players that are hands on with the players. That is very unique because none of these other classics and all-star games have done what you all do in the capacity that you all do it. What do you feel is the most valuable thing that those players give those high school players that they use to be successful going forward?
Jai Manselle: This event is about preparation for the next level. It's not just about basketball. It's about life. The young men are eighteen years old, this is the last stop of their amateur career. We're the last game of the all-american season, the last game of their amateur career. We take a lot of pride, I take a lot of pride in standing shoulder to shoulder with these brothers and talking to them about what's next. Whether it's Stack (Stephen Jackson), Bonzi Wells, Matt Barnes, Rasheed Wallace, Darius Miles, or Baron Davis these are all guys that get where we are going and are willing to come out.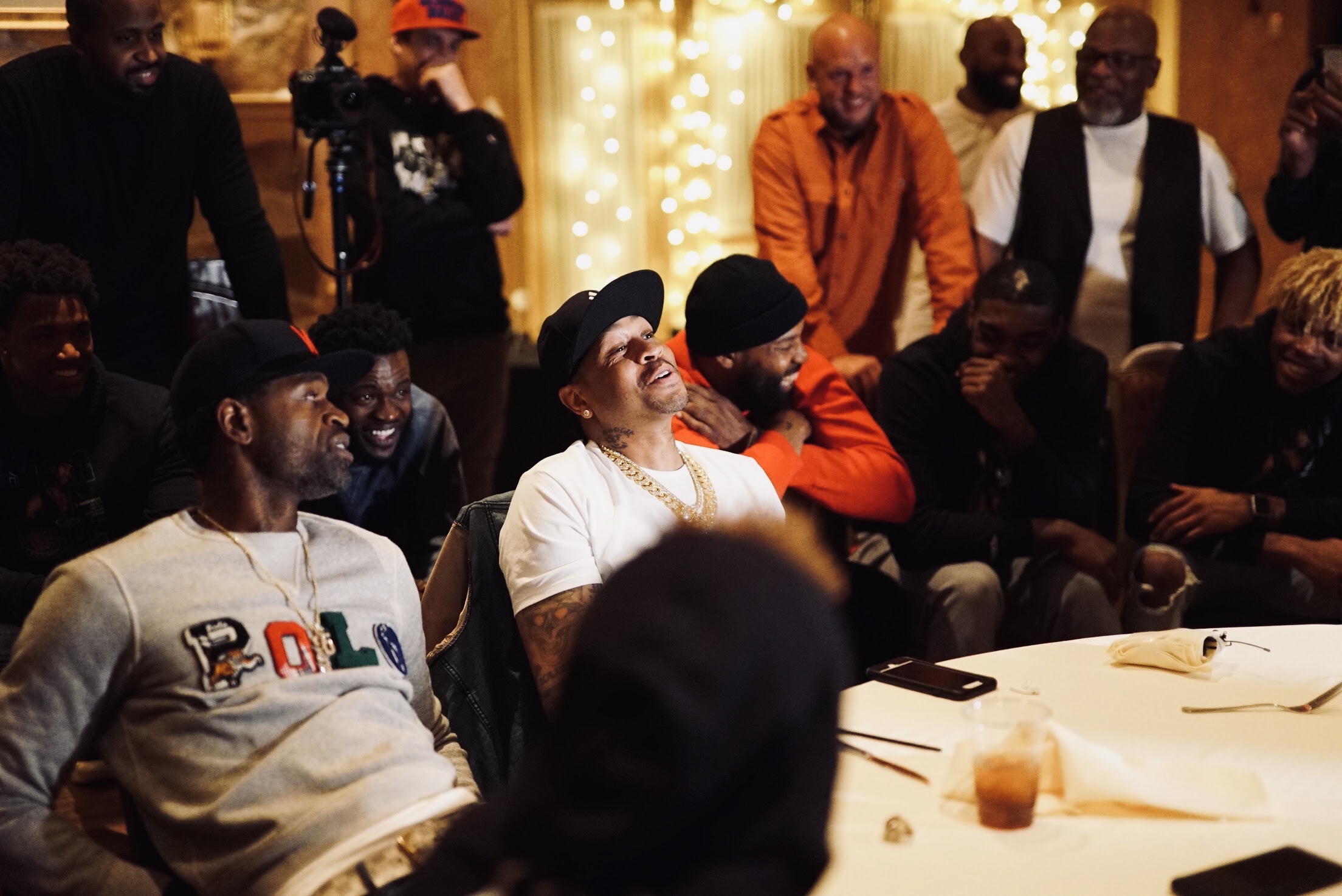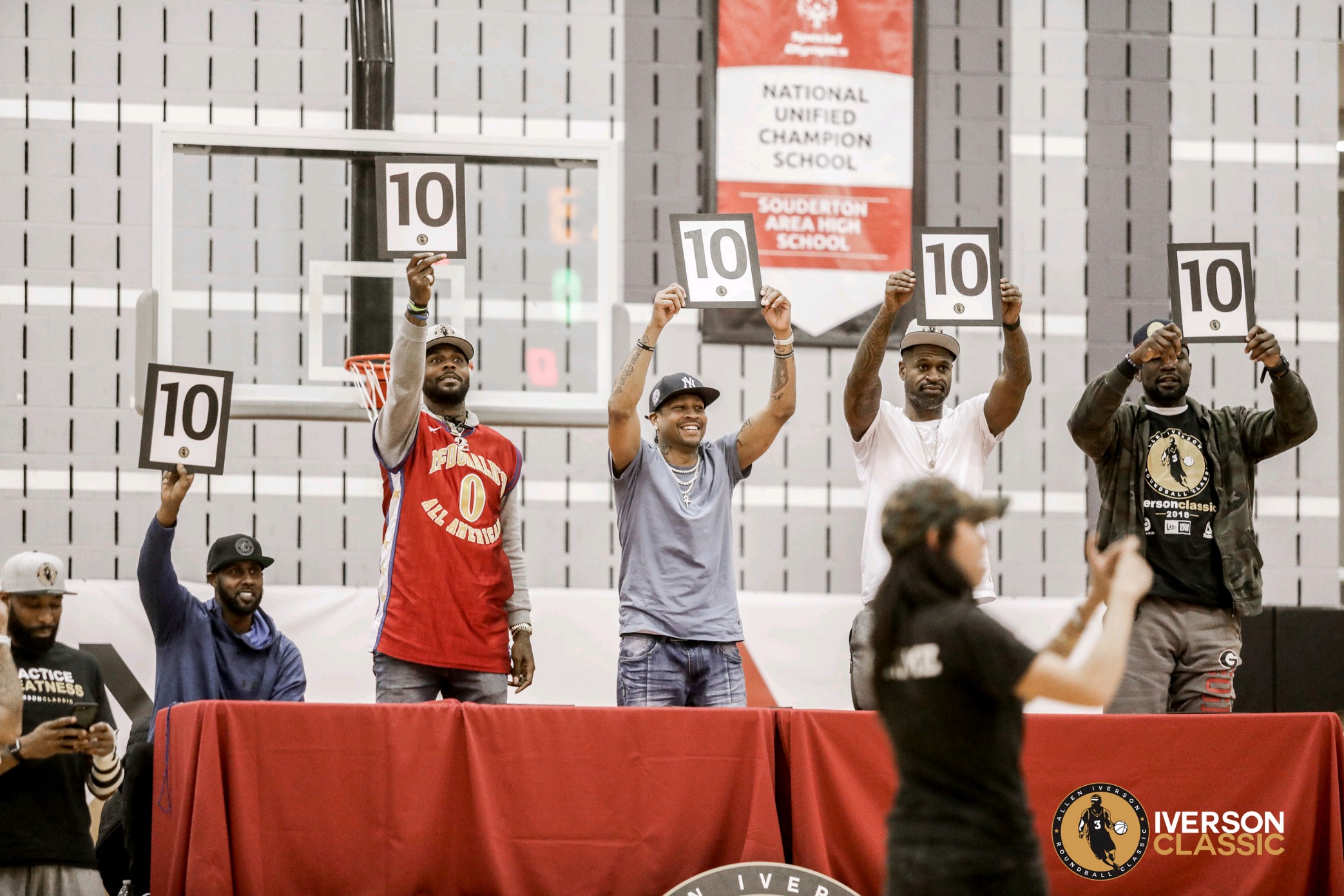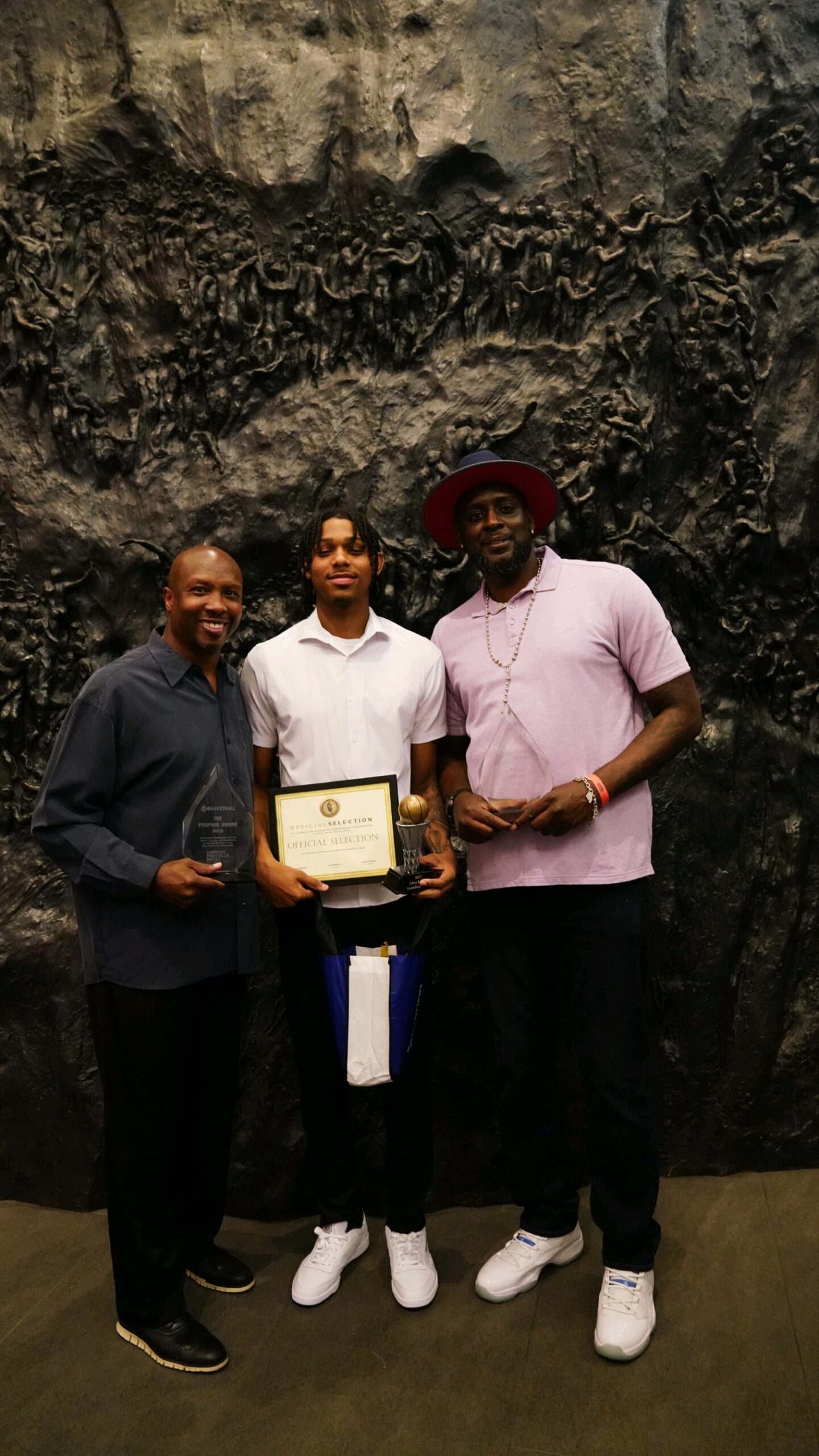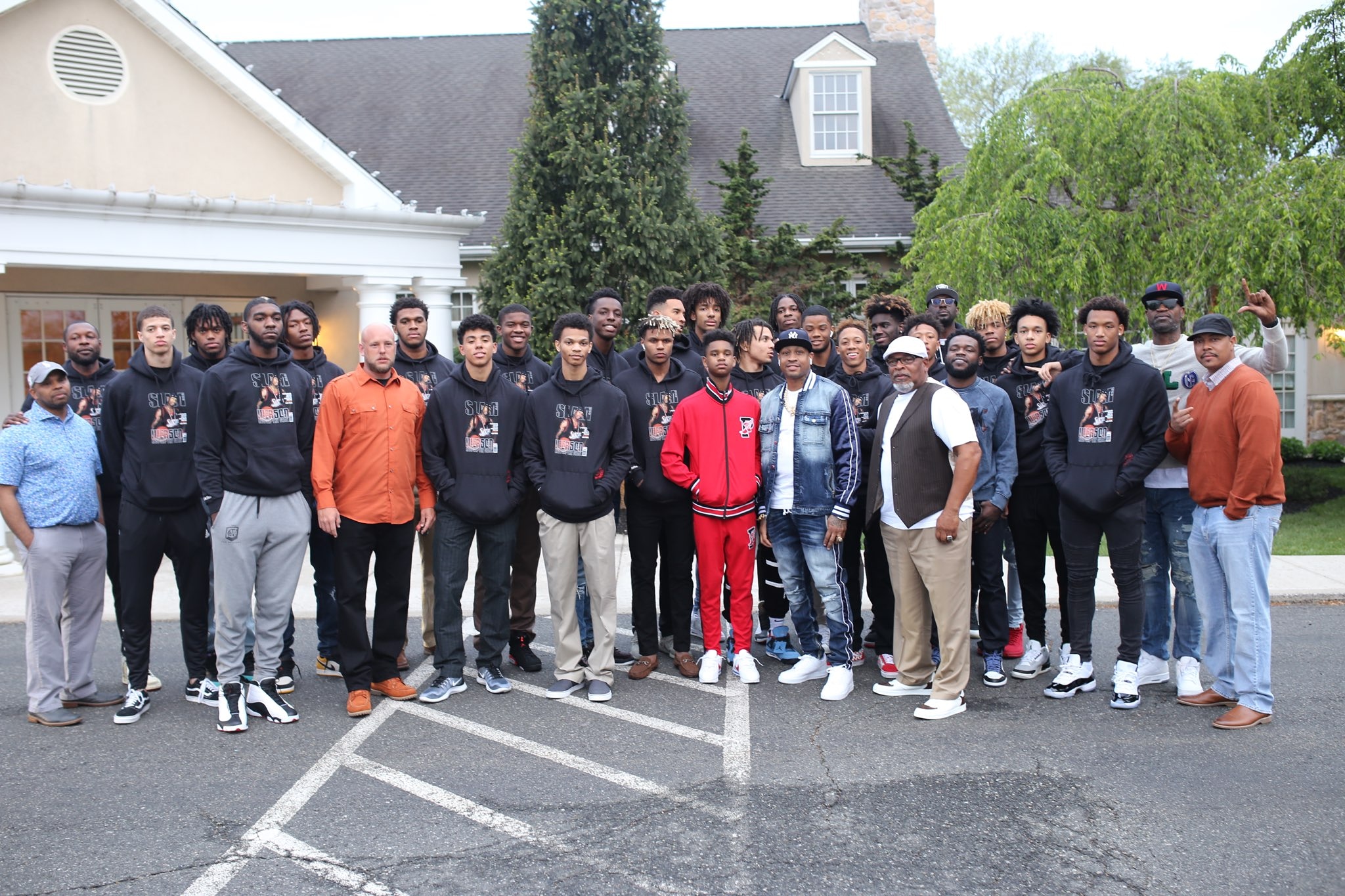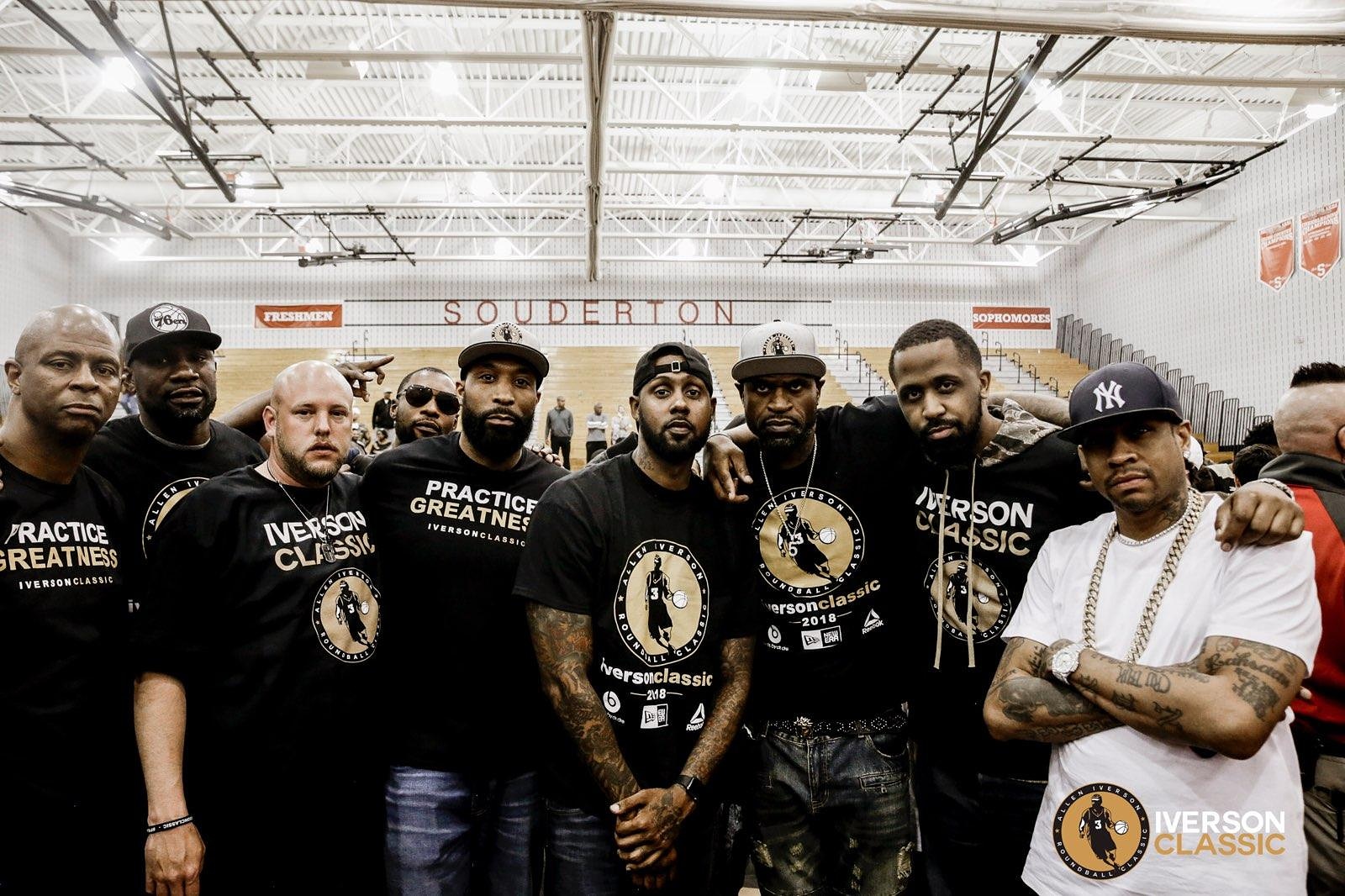 These guys don't come out for a day, they don't come judge a dunk contest. They share meals with the players, they stay in the hotel with them, the same way that we do. I love talking with these young men, talking about life. They want to be coached by guys that have done this before. They want to talk about the next stage of their career. They want to talk business with me. They want to understand. By the time they are leaving, they feel like they have transformed. When we go to the Civil Rights Museum we talk history.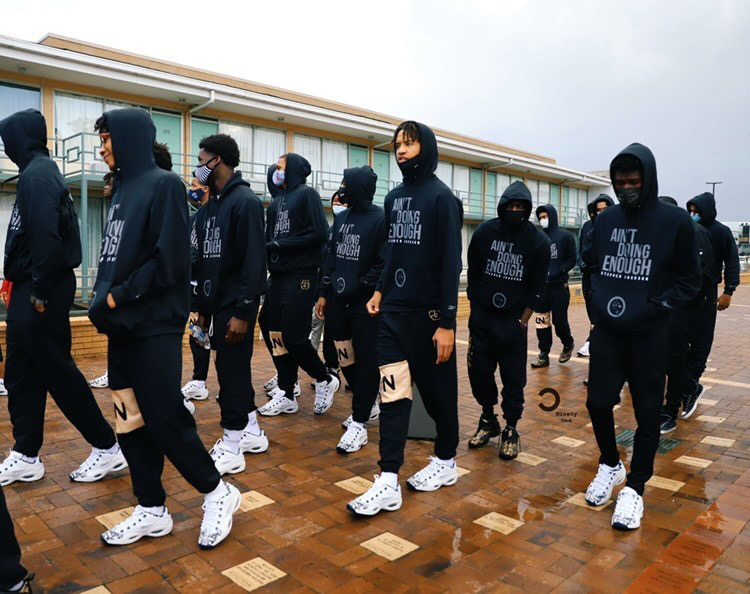 When we go to the gym we talk basketball. The NBA guys give it to them straight and that is extremely impactful. They don't get that anywhere else in the world. At the awards ceremony this year we had Experian come out, we had a money management seminar. They are sitting in the room with one of the VPs of Experian. You don't get that. I set that up for them because that matters to me. They need to see opportunities that weren't afforded to people before them and recognize what is being afforded to them now.
Visit The Iverson Classic Website HERE
*Images For The Cover And The Cover Story Provided By The Iverson Classic*