By David Jordan Jr
The journey of life is something that one may try to orchestrate but may not have full control of life's outcomes. The twist and unexpected turns of life happen all the time; how we embrace the twists and turns ultimately determines how our life will move forward. Actor and music producer Dario Antoine Lee shared his life's journey in his recently released memoir titled "Time Is God." The phrase Time Is God came from his conversations with his Grandfather about life and the word and instruction from the Bible.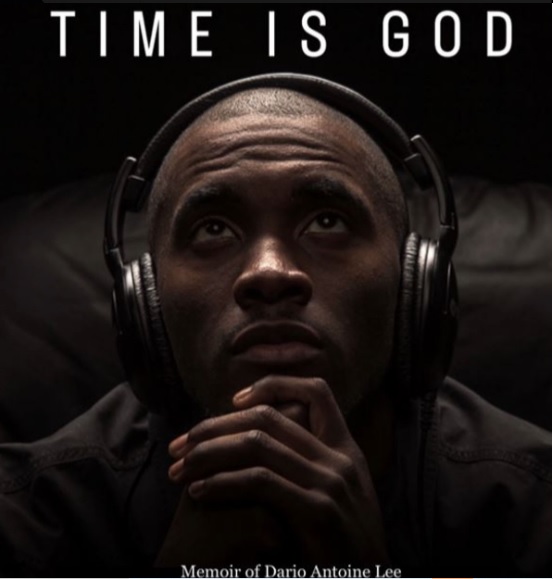 Lee details his early life as a child growing up in various cities across the midwestern part of the United States.  Being raised in situations and circumstances that were not favorable to the development of a young child, Lee was able to understand at an early age that he was different from those around him despite his living circumstances not being essentially positive. Experiencing abuse at an early age and having to move various times with his family created an atmosphere that would appear to potentially  not allow for him to move forward with his life; but he did. Embarking upon a journey to achieve goals on the basketball court, he talked about how his successes as a player would be derailed by outside influences that would essentially cause him have to reevaluate his life and understand God's reasons for his obstacles. False criminal allegations would be levied against him and cause him to have a criminal record, lose jobs, not be able to obtain jobs and become a part of a system that sought to ostracize black men. Going through that tough time, he easily could have given up on life but the recognition by him of God's hand over his life pushed him forward. His journey across the United States to Los Angeles, California would be met with many successes coupled with unforeseen and unfortunate circumstances such as homelessness and being wrongfully incarcerated. In addition to those things, Lee spoke about the broken relationships both with family and non-family members and how the situations beyond his controlled dictated his life in an unfair way.
The beauty in his story is his resilience and his mental toughness to recognize the power of God and the power of going forward in life despite the unfortunate circumstances. "Time Is God" is a memoir that all people should read as it serves as inspiration for life and encourages people to recognize God, love God and embraces the journey that God allows you to take in life.
Purchase "Time Is God" HERE