By David Jordan Jr
The power of words and the power of the mind are two things that directly affect life and and life goals. Having the right or wrong mindset can either elevate of stifle a person in their journey through life. Goals are attained in life through many different ways, but the one thing that is imperative in goal attainment is mindset. Author Rod Shipp recently released his latest book, "Current Mood: Staying Ready To Succeed" and talked to ESHE about the book, his perspective of life and his definition of success.
David Jordan Jr: What inspired you to write "Current Mood: Staying Ready"
Rod Shipp: "Current Mood: Staying Ready To Succeed" came about after a prayer I made after a couple of days pondering what to write about. I knew I wanted something impactful, however what I didn't know was how to deliver it. One minute I wanted to do a fictional novel with a strong turning point at the end. The next second I was thinking I should do a play or something like short stories with different topics so I was kind of all over the place. Then I took a day to get silent, pray, and go off whatever flow came from that and I began to type and this is what we see today.
David Jordan Jr: What was the process for you in creating this piece of literature?
Rod Shipp: The process I took to write "Current Mood" was very straightforward. I didn't want to be led too much from overthinking. I didn't use any notes or outlines for this project. Whatever I felt in my spirit I placed on the keyboard. I wanted this to be so authentic that it felt as if we were having a conversation. Just like when we are talking to each other you aren't looking at bullet points and a notepad to determine what to say next. That's how I wanted this to come off to the reader and so far I would say it's been beyond successful as most of the responses I get all sound the same by saying they almost forgot they were reading a book and not somewhere listening to me talk. It felt real to people and that's what I was aiming for.
David Jordan Jr: What do you feel will be the most powerful element readers will take from this book?
Rod Shipp: The most powerful element that readers will take from this book is the idea that their success for anything in life only comes at the expense of how they think. I feel that more people will change their perspective of how they view success and how it looks. Most people contribute the ideal of success to wealth, the ability to travel anywhere in the world, or someone who seems to have it all together. Neither of those define success. The ability to do the things you wish to do, and accomplish the small feats that you are looking to accomplish, all the while maintaining a level of peace without the company of stress of any kind defines true success in my opinion.
David Jordan Jr: You have had multiple book signings since the release of this book. Can you describe the reception you have gotten from those in attendance and from those that have read your book?
Rod Shipp: Man, the perception of the people who have attended my book signings and even those who have read the book has been amazingly welcoming. I've had the pleasure of listening to stories of individuals who have dealt with depression and things of that nature that have contributed this book as a form of therapy in a sense for them. It's very humbling to say the least to hear many of my readers speak. It gives me enough fire to come back with something even more amazing for them because now I feel obligated to keep this train going for something far greater than myself.
David Jordan Jr: What is the best piece of advice you have received in life that has brought you to your current point and status in life?
Rod Shipp: The best piece of advice that I have received that has carried me to the place that I am today is to take time and find out who Rod Shipp really is. For so long you get caught into being the best husband, the best brother, the best friend, the most supportive, and the most dedicated and dependable person to so many people that when you finish putting on all those hats and then you go look in the mirror and have no idea what the person looking back wants or thinks or desires, then at that point I say you have a problem. And at that point, it is your responsibility to take the time needed to learn who that man in the mirror really is, what makes him laugh and cry, what moves him and what keeps him stagnant, and most importantly what does his heart desire in life. It required me to take some solo trips and dinner dates with myself. It required me to get quiet and listen to my inner spirit on many occasions. I had the luxury of spending time with myself and disregarding the world for a period of time until I came to the conclusion that I truly knew who I was. The best advice I could have ever received was figure out who YOU are.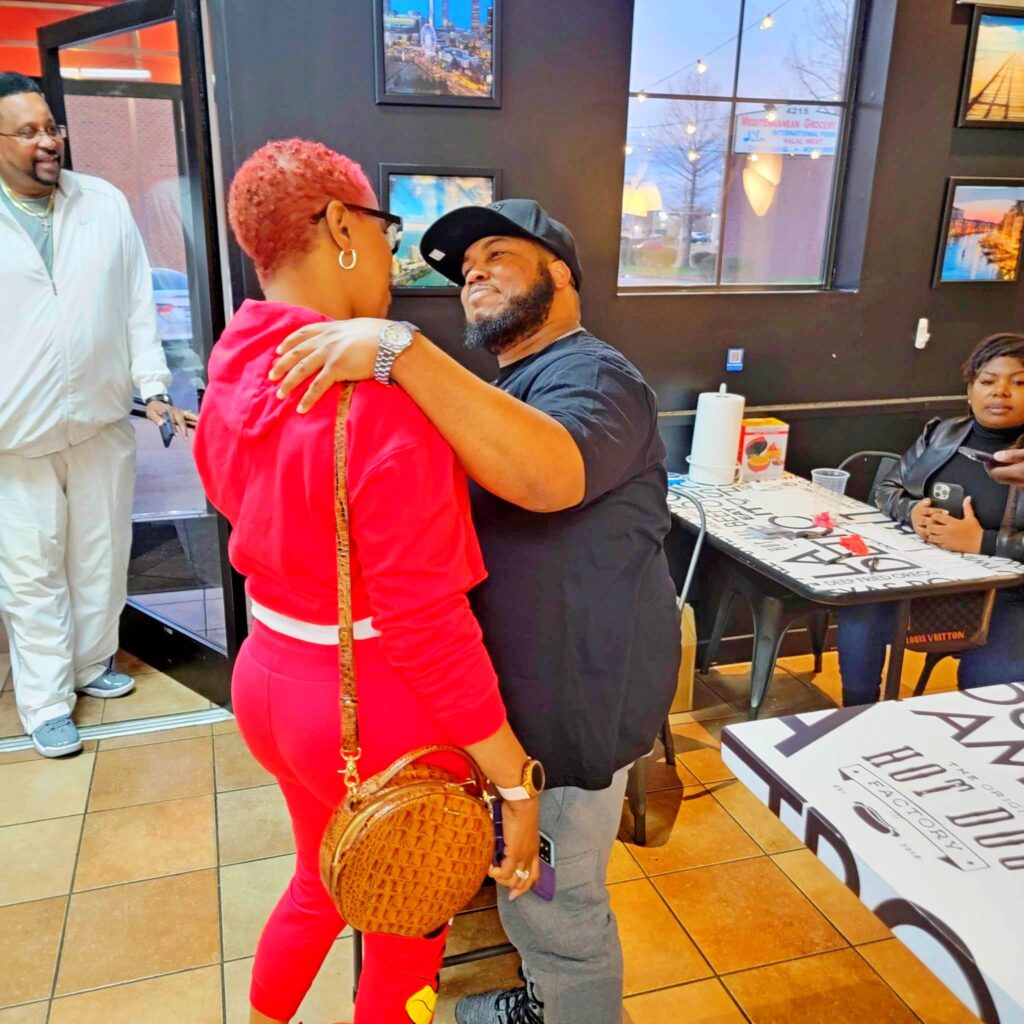 David Jordan Jr: How can people connect with you and where can the world go to purchase your book?
Rod Shipp: People can find me on Facebook under Rod Shipp as well as Author Rod Shipp and Instagram under Rod Shipp. I self-publish through lulu so my direct page there is www.lulu.com/spotlight/rodshipp but the book is also available on Amazon, Barnes & Noble website, Kindle, and Apple Books. It is available at this time in ebook as well as paperback but I have plans on releasing audible maybe this summer.