By David Jordan Jr
The University of Colorado opened the Coach Prime era of Colorado Football with a record setting win over nationally ranked Texas Christian University.
The Buffaloes traveled to Forth Worth, Texas to take on the #17 ranked Horned Frogs in the 2023 season opener. Head Coach Deion Sanders, a.k.a. Coach Prime took over the University of Colorado football program after coaching the Jackson State University Tigers the past three seasons, leading the program to two Southwestern Athletic Conference championships. Colorado hired Coach Prime as head coach after the Buffaloes finished the 2022 season 1-11.
The reshaping of the history of the Colorado Buffaloes program took a major step, as the Buffaloes defeated TCU 45-42 at Amon G. Carter Stadium. Colorado's victory would see many players put up significant numbers, with Shedeur Sanders (son of Coach Prime) setting a Colorado debut record. Shedeur Sanders threw for 510 yards and 4 touchdowns in his Buffalo debut. Sanders became the first Colorado quarterback to throw for 500 plus yards in game, completing 38-47 passes, while throwing zero interceptions.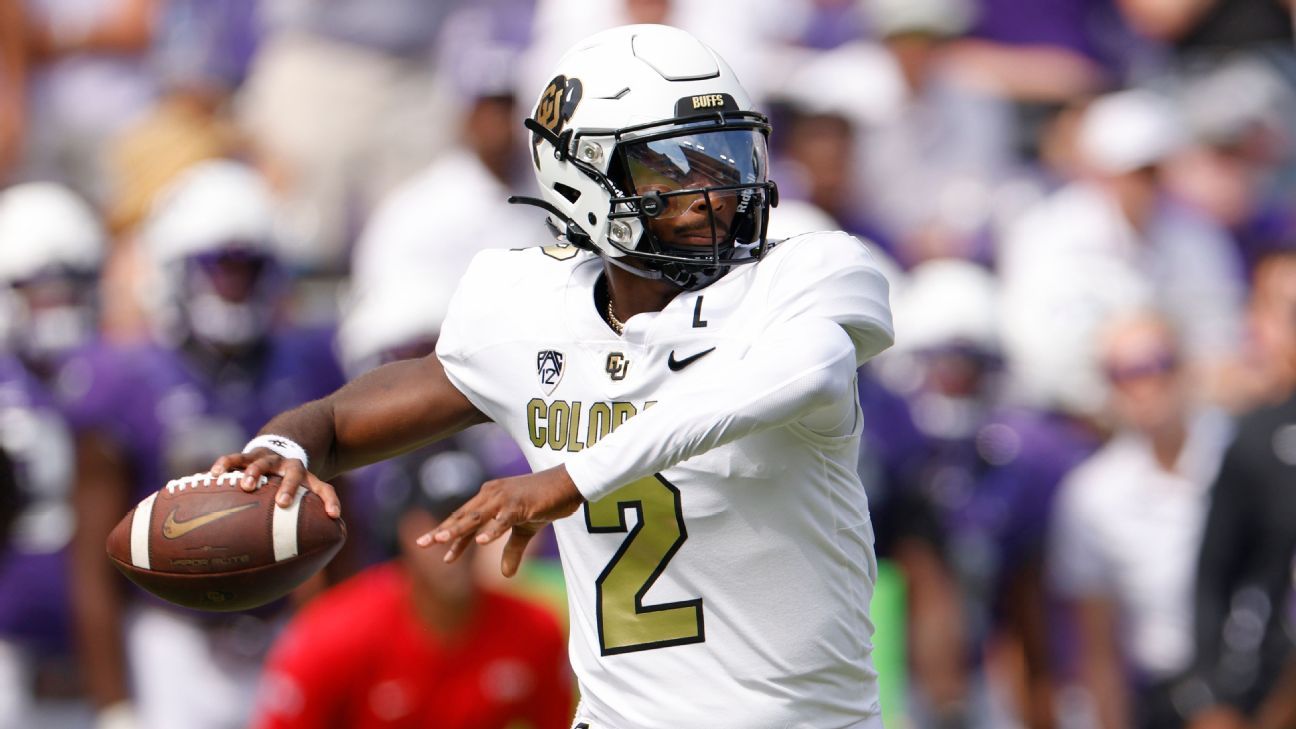 Jackson State University transfer Travis Hunter had 11 receptions for 119 yards in the victory, playing both sides of the ball for Colorado. Freshman running back Dylan Edwards had 5 receptions for 135 yards, Jimmy Horn Jr. had 11 receptions for 117 yards and Xavier Weaver had 6 receptions for 118 yards. Edwards had three receiving touchdowns and one rushing touchdown.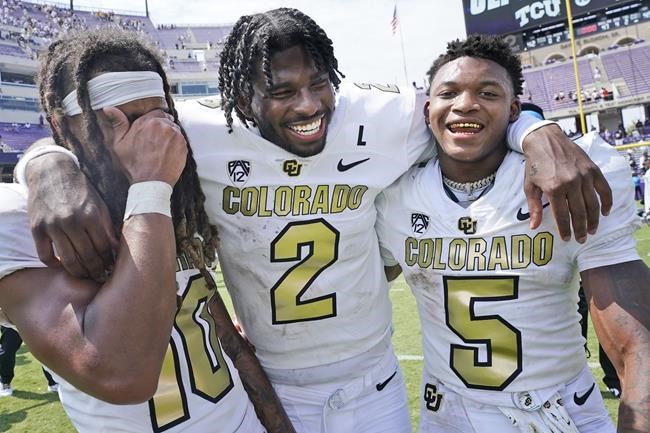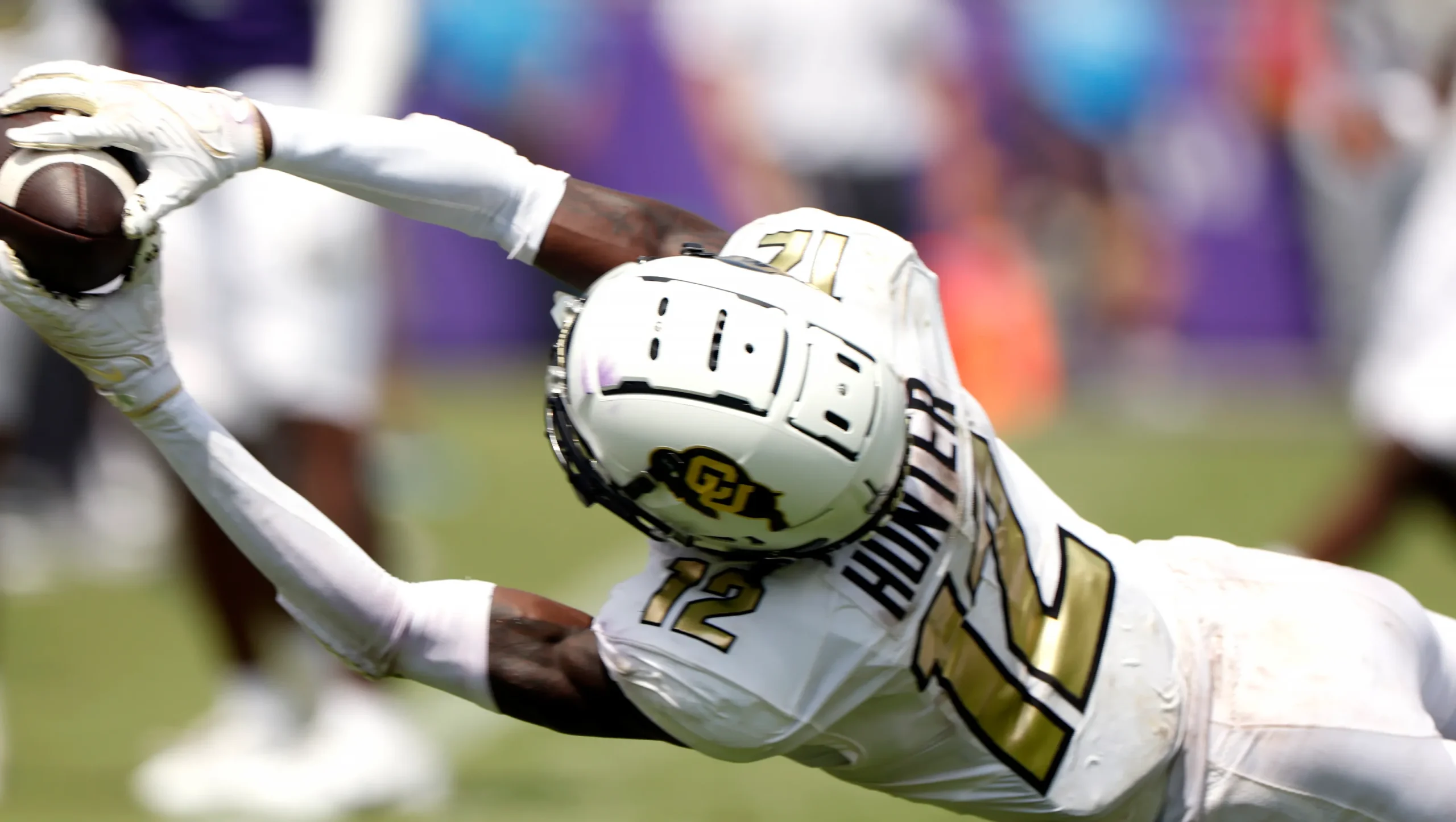 Check out highlights from the game and words from Coach Prime and Shadeur Sanders in the post-game press conference below.
Colorado Buffaloes Football Official Website HERE