By David Jordan Jr
For many people in the world, technology and innovation have created spaces and platforms for groundbreaking ideas, creations, and educational tools. The opportunities presented by advances in the worlds of STEM and technology are at times endless. Being able to understand the importance of technology and how it can be used to improve everyday life in all realms is a priceless ability. William "Bill" Montgomery was able to see not only the importance of technology but the many different ways in which it impacts our everyday lives as human beings in this world. William's experiences, insight, and vision within the technological and transportations industries have made a significant impact upon the culture of tech and how tech is perceived.
His continuous goal of educating the world and youth about the great pathways that the fields of technology and transportation can provide is not just limited to words; he's worked and collaborated with national and international automotive brands and technicians as well as working with NASA. William has made it a priority to put the future of Technology and STEM in the hands of the youth. The 2nd Annual Global Diversity Transportation & Technology Summit 2022, brought to you by Hidden Pioneers will take place February 24th-February 26th 2022. Recently William talked to ESHE about the impact of technology on the world and the upcoming summit.
David Jordan Jr: What is the mission of the Global Diversity Summit as it relates to the youth of the world, their education, and the future?
William Montgomery: We want to open up shop classes again in our High Schools Nationwide. The name we need to use is: "TRANSPORTATION & TECHNOLOGY LAB CLASS"
David Jordan Jr: The last two years have seen the world recognize the importance of technology and STEM in a larger capacity as the global pandemic forced people, companies, and corporations to exercise other means of operations outside of traditional practices. What has been the biggest change you have seen in the world as people have essentially been thrust into being more innovative and using technology in a larger capacity?
William Montgomery: Well technology has created a challenge for our human minds and there are no guidelines or rules to follow. We need to teach people how to use the devices we make the right way. We are still calling the pocket computer a cell phone and most people don't even talk on it or to others anymore. They will text all day long and expect you to text back only without talking. The Hidden Pioneers & Prime Motivation have the solution with good teachers that can help our country if people open up and listen to what we have to offer.
David Jordan Jr: This summit will discuss all sectors of technological development. As a person that has had a great deal of success in the field of technology and innovation, can you talk about a particular experience that helped you realize that youth worldwide needed more information about STEM and technology in their day-to-day lives?
William Montogmery: It was about three years ago when I found out that my cousin (Katherine Johnson) worked for NASA and she helped us get to the moon and back safely. I was interested and did my R & D (Research & Development) to find some amazing people that want to help my mission. I'm still working with them today and during more R & D to give back my knowledge to others. NASA is great; they are all about the TEAM. We are blessed from the beginning till the end, why not help each other and love daily?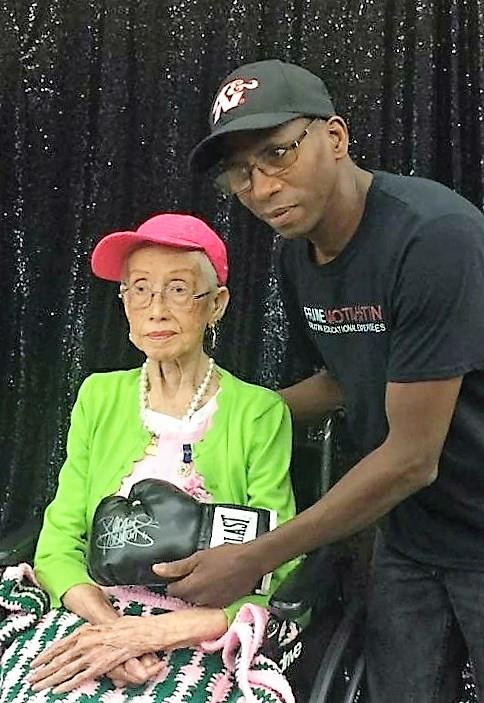 David Jordan Jr: This three-day summit will have speakers, pioneers, and innovators from all over the world taking part in it. The speakers will each have unique experiences that will help shape the ideals that will be presented. Who are some of the speakers which will be present at the summit?
William Montgomery: President of Shelby America (Gary Patterson, Vice President (Tracey Smith)
NASA engineers to present
Hidden Pioneers to present
Former Rocket scientist Ron Ferguson
Famous Electronic Wizard Mad Mike from the hit show (MTV Pimp my Ride)
Ford Designer Camilo Pardo
Others TBA
David Jordan Jr: How can people of the world help continue the goal of the Global Diversity Summit?
William Montgomery: People can like follow & share the info about our Link tree  HERE
2nd Annual Global Diversity Transportation & Technology Fundraising Summit Registration